As a child my parents would take me and my brothers pretty much every month to Loch Katrine for a cycle ride. Even now over 20 years later I love going to Loch Katrine for a walk or a cycle ride. The scenery is amazing and it is great for families as it has tarmac around the Loch which is great for cycling on. We headed to Loch Katrine a few weeks back. While I and my mum took the dogs for a 4 mile walk, my dad took the boys with him on a bike ride.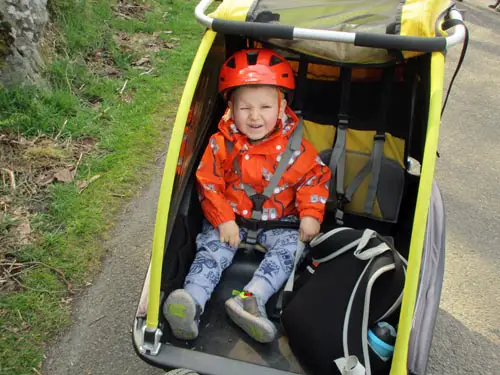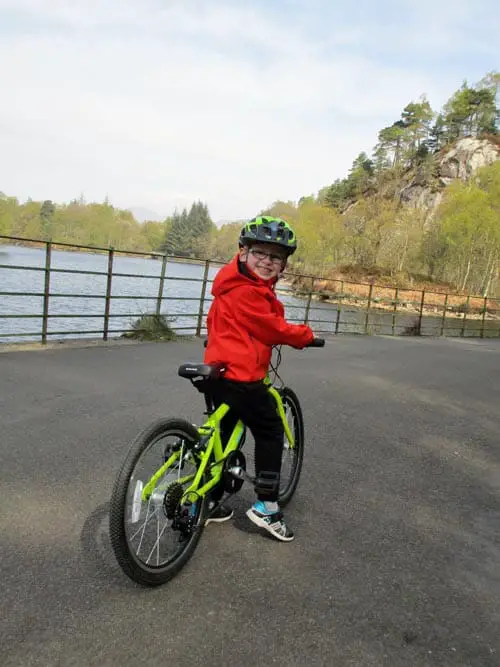 Loch Katrine – Cycle Ride Fun
What makes Loch Katrine great for a cycle ride is the tarmac car free road. Okay, I say car-free but you do get the odd car driving around. However, while we were there were only passed by one car. So it isn't exactly busy. The only downside to parking your car in the car park is that you have to pay. I'm pretty much sure as a child it was free. It isn't cheap either, so make sure you take change with you so you can park all day and enjoy the cycling.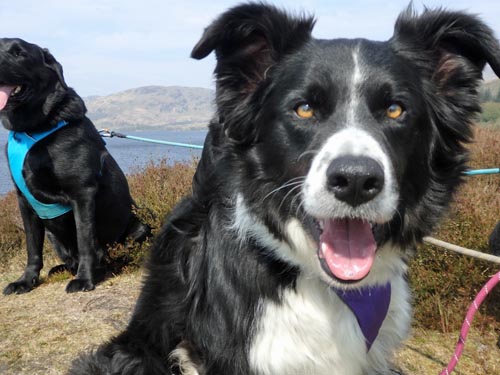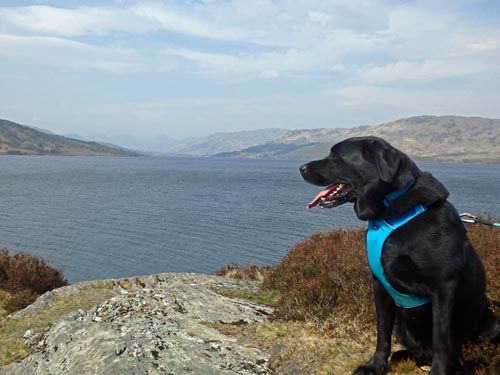 What You Will Find At Loch Katrine
Once you park up you can find toilets, a shop, a cafe, bike hire and also Sir Walter Scott and Lady of the Lake boats. We have never been on board the boats before but it would be a great way to see the Loch and scenery. There are cruises but there is also an option to take the boat (along with your bikes or hire bikes) to Stronachlachar on the other side of the Loch. Once you get off the boat with your bikes you can then cycle all the way back to the car park. It is roughly 13 miles back.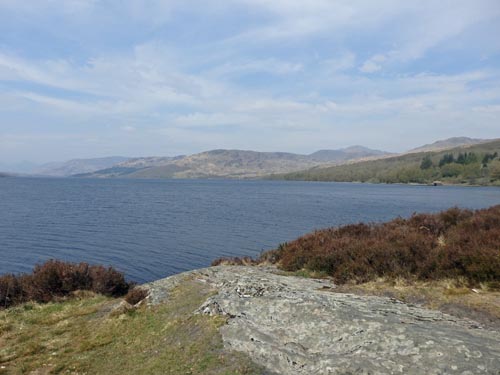 If you haven't bought your own bikes along with you, then you can hire bikes from the car park. They do adult bikes, children's bikes, trailers and child seats. Which is great if you don't have the option to bring your own along like us. Although we had Big K's bike with us, the rest of the bikes we hired along with a trailer for Little K.
Cycling Fun
As the boys set off with their grandad, my mum and myself set off with the dogs. We walked to Brenachoile Point and then returned the same way we came which is roughly 4 miles in total. It's a great walk which is completely pram friendly. A big win in my view!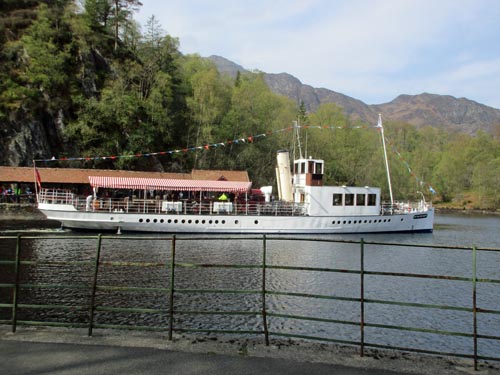 As we were leaving Brenachoile Point the boys stopped on their way back to the car park. We had a little catch-up and the boys showed me the presents they had collected for me (a few sticks and stones). It was actually a pretty warm day which I don't think we were expecting. We had far too many layers on! I must remember to wear appropriate layers now that the weather is better.
If you are in the area I would definitely recommend Loch Katrine for a visit. Especially if you love walking or cycling…or even a cruise on the boat. Just beware the car park gets very busy so arrive early to grab a car park space.
Have you ever been to Loch Katrine? Let me know in the comments below.