I had heard of packing cubes before but I was naive and thought "why waste money?" and "how can they help?" but in early 2015 I decided to take the plunge and purchased 2 sets (purple and green) and guess what…I haven't looked back. I have even bought another set in blue and my parents have also gone ahead and bought some too after seeing how good they were!
Important Note: This post may contain affiliate links. I earn a commission from qualifying links in this post. (Disclaimer)
Check Prices For EBag Packing Cubes
Ebags Packing Cubes Review
Ebags Packing Cubes
I use Ebags Packing Cubes and currently have 3 sets in purple, green and blue. Each set comes with 3 different sizes of bags. My parents also have Ebag Packing Cubes which they have in red and black. Each bag has a sturdy handle; which is great for overnight stops or just carrying about. They also have tough zips, which is great as they have managed to survive me pulling on them without snapping.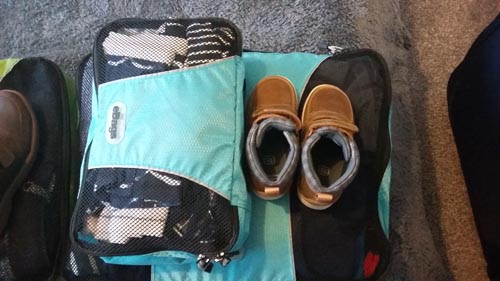 Great Colours
There is a range of great colours available on various website. They are also bright and vibrant, which you can see from the pictures in the post. Having multiple colours means you can see different members of the family apart or even different items you have used.
Fit More In
No idea how but for some reason I seem to get more clothes packed into the bags than I would if I haven't used them. I expect it is how the clothes are folded/rolled into the bags. They keep everything compact together instead of clothes taking up space in the suitcase.
Good Sizes
You can buy lots of different sizes separately but I bought the set which includes one small (for underwear or toiletries etc) one medium size (for smaller items of clothing or the kid's clothes) and then a large one (used for rest of clothes etc). Having different sizes also helps when packing the suitcase as you can use different sizes in a space that a big one wouldn't fit and vice versa.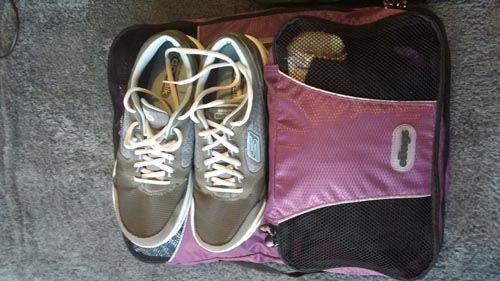 I honestly wonder how we survived with the packing before these bags came along! There will be no going back for me. In all honesty, Ebag Packing Cubes are a must-have for family holiday packing.
Does anyone else use packing cubes (bags)? What do you think of them?
Check Prices For EBag Packing Cubes
* Reviews are my own opinion. I haven't been paid in any way for writing this.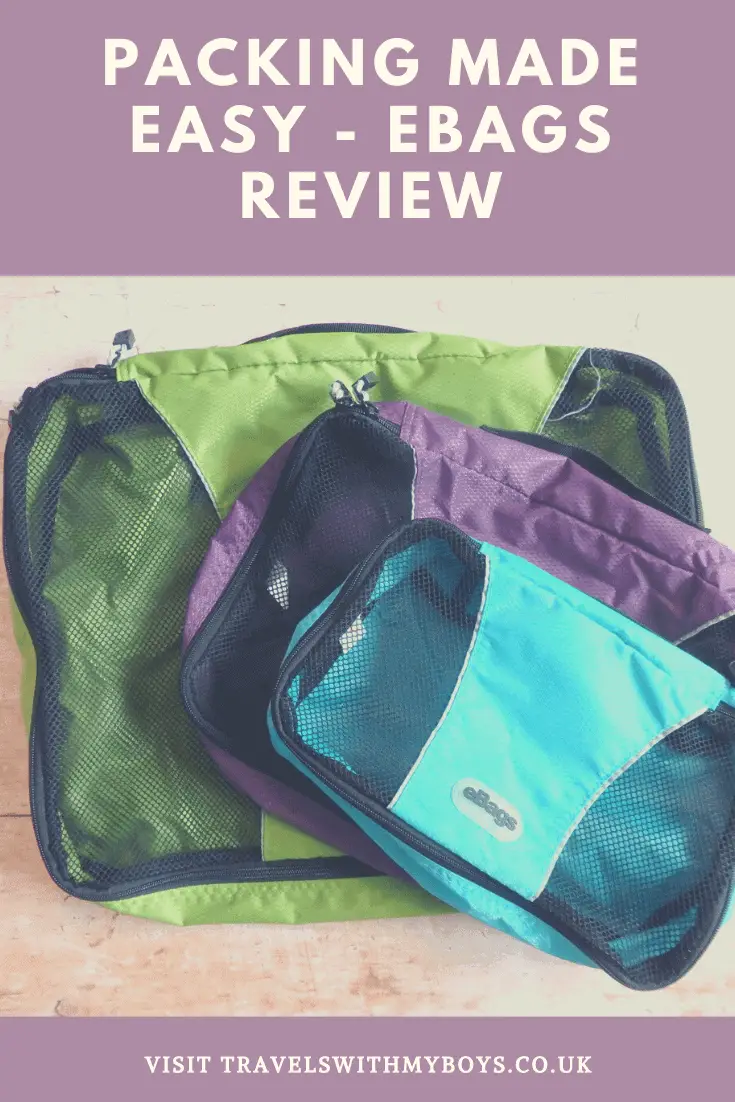 I am a participant in the Amazon Services LLC Associates Program, an affiliate advertising program designed to provide a means for sites to earn advertising fees by advertising and linking to amazon.co.uk.