A few weeks ago we headed to Pitlochry for 2 nights to visit the Enchanted Forest. Located just outside of Pitlochry at Faskally Woods you will not be disappointed by this event. Read my tips on how you can get tickets and watch my video for this must-see event in Pitlochry, Scotland.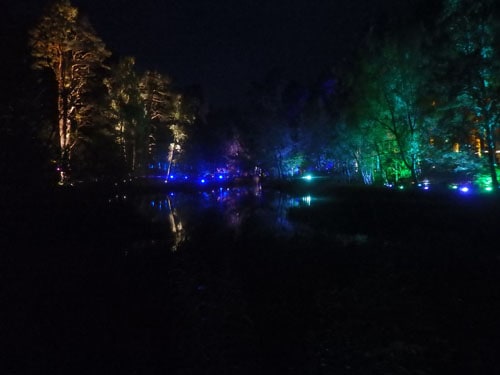 Enchanted Forest at Pitlochry, Scotland
This is an incredible light show which tells a story. There are different sections as you walk around the woods which have different light shows to music. The event normally only lasts a month so it makes it even more of a must see event.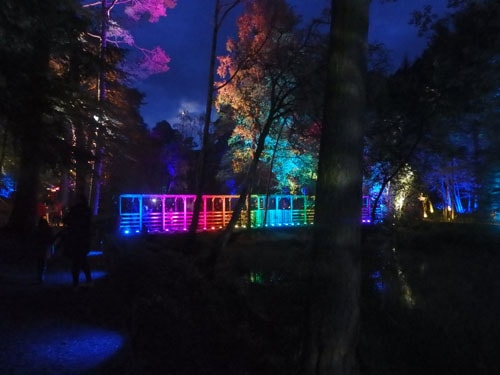 How to Get There
First you should make your way to Pitlochry and park up somewhere in the town. We didn't have this problem as we had accommodation booked, so we left our car at the accommodation and walked into town. It does get incredibly busy so make sure you arrive in plenty of time.
Included in your ticket price is a coach transfer from Pitlochry to the event. The journey out is at a set time, so make sure you are not late; coming back you can get any coach back. There is no parking at the woods itself unless you have a pre-booked disabled space.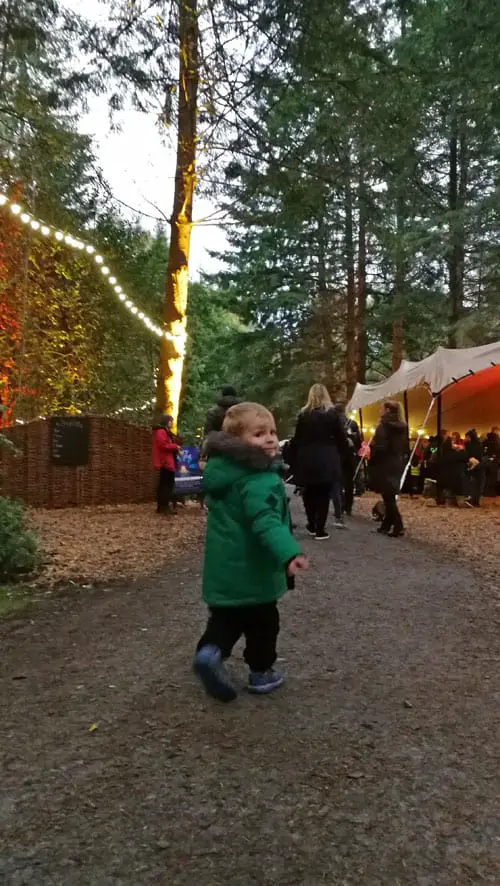 At the Enchanted Forest
Once you arrive you can go explore, there are different sections with marshalls around the woods. It is a one way system kind of event to stop people banging into each other and causing chaos!
If you get peckish then there are food outlets where you can get food and drink. One section also had marshmallows to purchase which you could then toast them over the fire pit.
Make sure you take your time as you walk around, although once back to the start you can go round again if you wish.
Extra costs while there apart from food and drink are for the storytelling. We skipped this as I didn't think the boys would sit through it.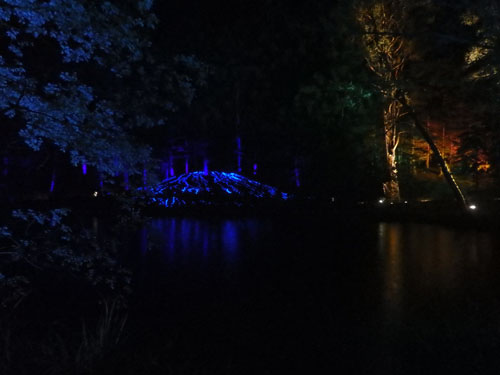 How Do You Get Tickets?
You can buy tickets from the official Enchanted Forest Website. Tickets go on sale normally in May and they sell out quickly. So if you do wish to go then purchase your tickets early and sort any accommodation or travel arrangements as soon as you can.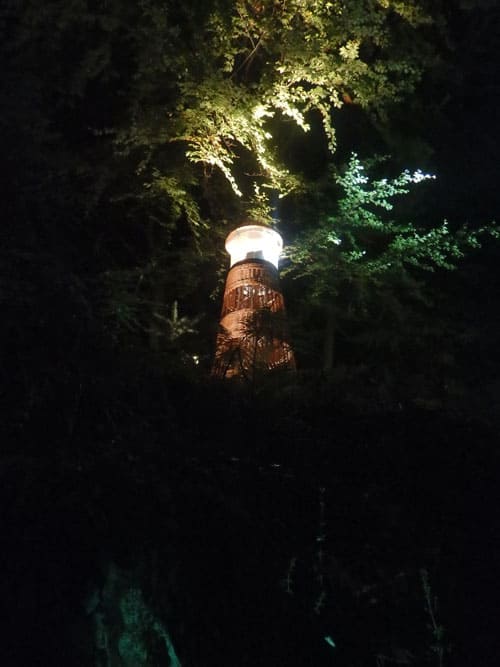 Tips
Wrap up warm, its an outdoor event.
That been said make sure you have waterproofs if it rains
Wear proper footwear. The paths can be uneven at points so where something sturdy. We wore boots when we visited.
Book somewhere for dinner if you plan to eat in Pitlochry.
If your kids are going to be up past their bedtimes, try get them to nap during the day so they are not too cranky to stay out.
If your tickets are for the first time slots be aware it may not be totally dark when you arrive. Which will mean you may have to walk around more than once to get the full effect of the event in the pitch black.
Have an all-terrain pram or a carrier for younger children. Especially if they are not used to walking far.
Have you ever been to the Enchanted Forest before? What did you think?
If you are looking for other days out while in the area, then check out my days out in the UK section to see where else you can go explore!