Are you wondering what you need to pack for travelling with toddlers? I think most parents do when they need to start thinking of packing. Don't worry you have come to the right place. So, what are the best travel items for toddlers? As your baby grows it means that the travel essentials you need change slightly.
If you want to read about must have essentials for travelling with babies, then you can read my past article which has essentials for the age range of 0 to 1. Everyone's toddler travel essentials will differ, as it all depends on the child, especially the toddler years as they can like so many different things.
So, whether it be a long haul flight with a toddler or a car trip with a toddler, you sometimes can feel a bit overwhelmed with what to take. So here are my must-have essentials for when travelling with toddlers (age 1 to 3).
Important Note: This post may contain affiliate links. I earn a commission from qualifying links in this post. (Disclaimer)
Essentials for Traveling with a Toddler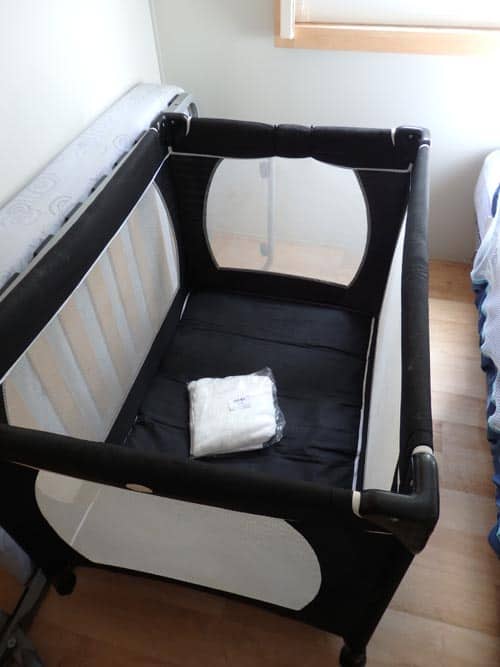 Somewhere to Sleep
As your toddler gets bigger then they may be too big for a travel cot
, but too small for a single bed. If this is the case then there are options that you can take with you to help out. Depending on what your accommodation provides you may find they have a large travel cot for toddlers available, so make sure you ask first.
If they don't and a single bed is an option then a bed guard for toddlers would be ideal. I have a travel bed guard
for toddlers, but I have found for flying it just took up valuable space so I had to leave it behind. You can also get foam bed guards for toddlers which are also very good and can fold within your suitcase. If you think a single bed is too big then you can also get blow up toddler bed
which are aimed at toddlers. I have used ours a few times and it does come in handy.
Tip: Worse comes to worst, roll up spare towels or bed sheets and stuff them under the bedsheets. This will make a bed guard which stops your little ones from rolling out of bed.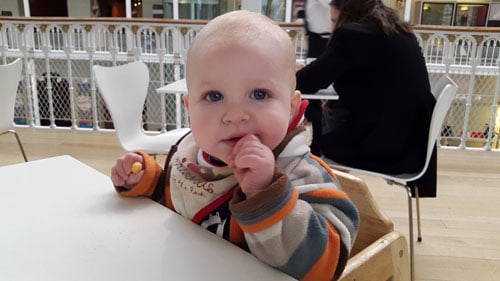 Something to Eat/Drink
Another must-have travel essential for toddlers is snacks…toddlers love snacks. If you are travelling by plane or by car etc then having snacks on hand can stop the need for your child to get cranky as they are hungry. It's always great having a variety of different snacks too if you have space. If your child has a food intolerance then make sure you take enough with you in case you cannot find them when you arrive.
You will also need a non spill cup. Personally, I like the Tommee Tippee Sippy Cup. It's one my boys have personally used and I really liked.
I have mentioned in other posts about having a cooler box in the car. They certainly do come in handy and you can use them on a day to day basis too.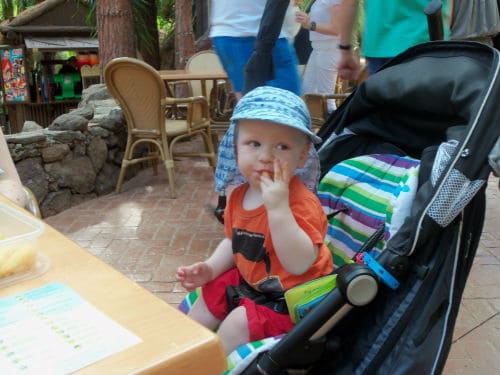 Somewhere to Sit/Relax
Depending on your toddler you may need somewhere for your toddler to rest while you are out and about. This can be a pram or a baby carrier. I usually take both which means I can swap about during the week and leave the pram at the hotel one day if needed. My youngest still uses his Boba 4G Baby Carrier, so even though they are expensive, you definitely get your money's worth!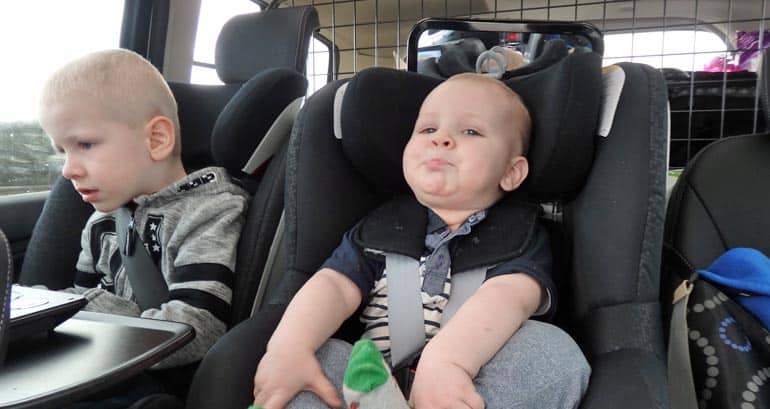 Car Seat
If you are flying and thinking of renting a car then a car seat may come in handy. I have had many problems when hiring a car seat abroad. I now take car seats with us if we are flying with car seats, and check them into the hold. If you didn't want to check them in you would need to make sure they are airline approved for use within the cabin.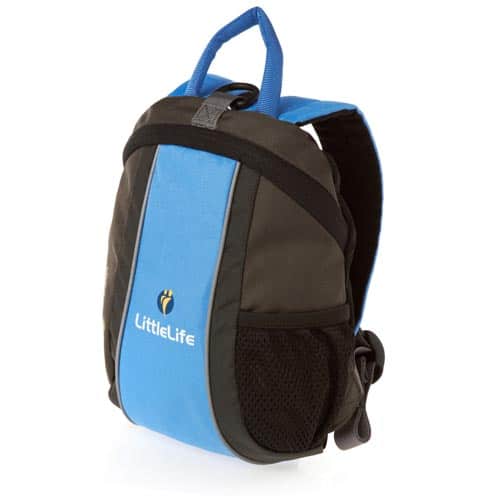 Let Them Explore
As they are now toddling about you need eyes in the back of your head (hopefully it's not just my boys!) This means reins can come in handy. There are many available; ones that go on their wrist, ones that go on their chest and little backpack for toddlers with reins attached. I actually have the littlelife day sack
which is the little backpack with reins attached. All these types of toddler reins do come in very handy to keep toddlers safe, but enough for them to explore their surroundings.
Meal Times
A travel seat may come in handy especially in restaurants as I have encountered on many occasions places either having no high chairs or have run out. So a travel seat
may be handy if you just want to sit down and get your child straight to the table. Also great if you are thinking of going self-catering and no highchair is going to be available. I have reviewed the Tot Seat which is great for travelling. It is small and compact and can fit in your changing bag.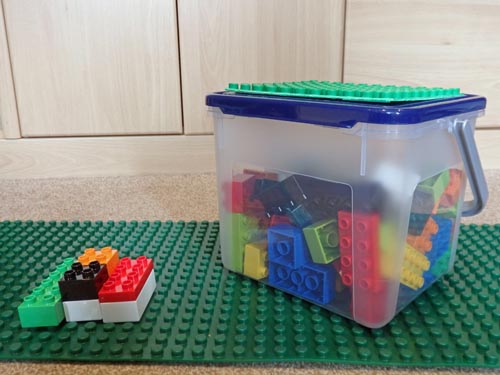 Toys
Unlike babies you don't really need toys, toddlers need to have things to keep them entertained while travelling. This would depend on your child and what they like. It could be drawing, sticker books, cars, trucks, dolls, you get the idea. I normally take a trunki with us and let the boys pick some toys along with their tablets. The tablets come in handy and I love our Amazon Prime membership as I can put videos on their tablets that they can view offline. They also have educational apps and games to keep them amused for the duration of the holiday if needed.
Click on the banner below for a 1 month FREE trial of Amazon Kids+
What must-have holiday essentials for toddlers do you take with you when travelling with toddlers?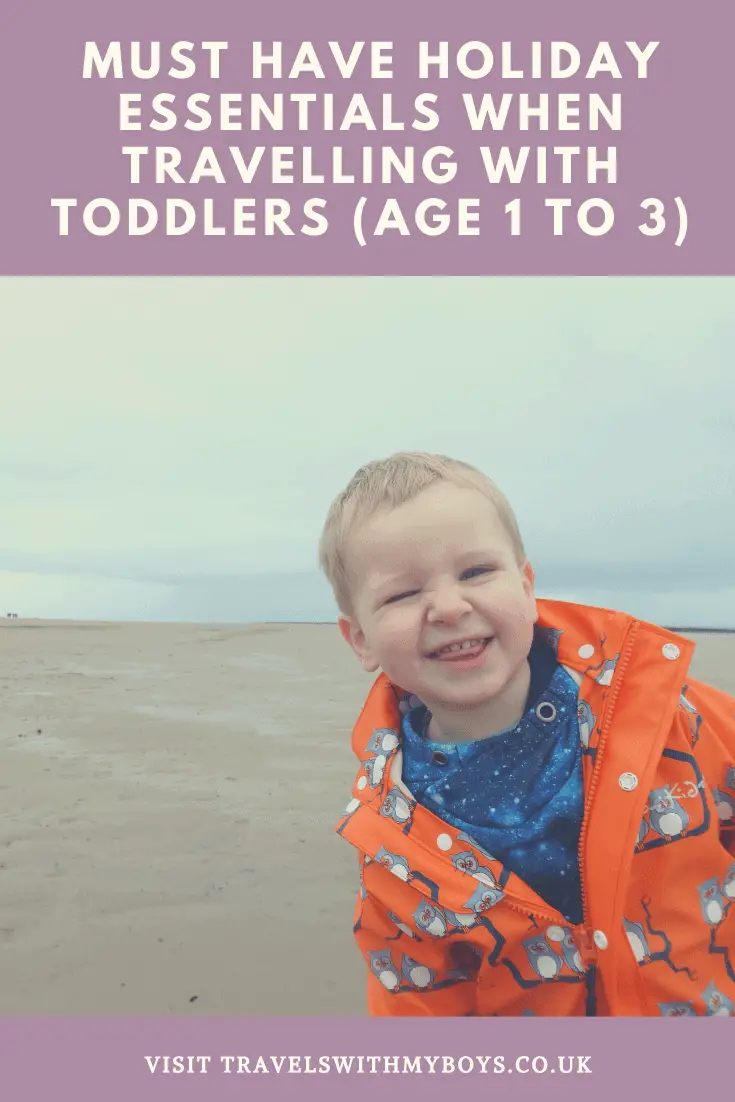 I am a participant in the Amazon Services LLC Associates Program, an affiliate advertising program designed to provide a means for sites to earn advertising fees by advertising and linking to amazon.co.uk.