Hohenschwangau Castle also is known as Schloss Hohenschwangau is a 19th-century palace in southern Germany. Just like Neuschwanstein Castle, it is set in the perfect fairytale setting; surrounded by forests, mountains and a beautiful lake nearby. A tiny bit of background information; Ludwig II grew up in this castle which was built by his father King Maximilian II. Ludwig later designed and built Neuschwanstein Castle which can be seen from Hohenschwangau. Hohenschwangau Castle is situated near Schwangau and Füssen and is pretty easy to get to.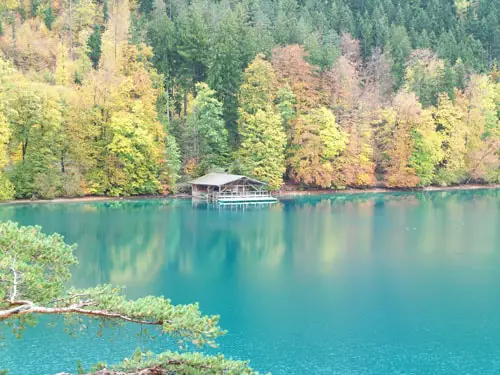 Hohenschwangau Castle Review
Ticket Prices
Entrance tickets can only be bought at the Ticketcenter Hohenschwangau in the village of Hohenschwangau below the castle, please don't walk up to the castle as you won't be able to buy them up there. Tickets are also timed entrance with a guided tour so spaces are limited. If you get there too late in the day you may not get a ticket. Also, make sure you leave enough time to get there before your tour starts (see car parking below). Ticket prices are roughly 12 euros, children/young people under 18 are free. You can also get King's ticket which means you can visit both Neuschwanstein Castle and Hohenschwangau Castle on the same day, these tickets are 23 euros.
I purchased the King tickets on the day, however, we were staying in the village overnight so I got to the ticket office for opening time. I would recommend the King Ticket as both castles are amazing to see. Ticket prices are also good value for money which for a family day out is what you are looking for.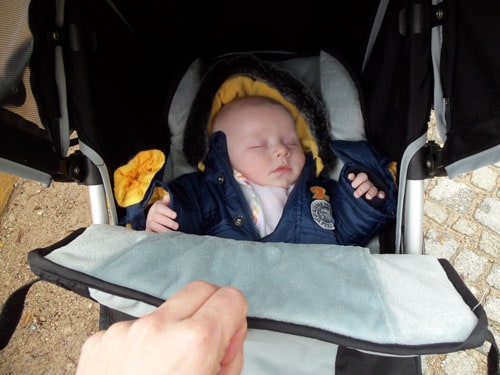 Parking
There is no parking available at the castle. The village of Hohenschwangau is your last opportunity to park, parking is limited in some of the car parks so getting there early means you can beat the crowds. (see above). Car park 4 is the closest to Hohenschwangau Castle.  To get to the castle from the village you can take a choice of 2 walks (or catch the horse drawn carriage at an extra cost). One walk takes 30 mins the other 20 mins.
Beware if you have a pram don't take the 20 min walk as there are steps to climb up and then a turnstile at the top (I didn't know this and had to carry the pram up the steps and then up and over the turnstile) The 30 min walk we took on the way down (much better and you also get views of the nearby lake)
Inside Hohenschwangau Castle
Firstly, you have to leave your pram outside during the guided visit so a carrier is your best bet for young children. Although on their website it does mention prams are allowed so I'm not too sure if this has changed since our visit. There are also 90 steps inside the castle so a pram wouldn't be suitable anyway. The guided tour takes you through some of the beautifully decorated rooms included Ludwigs bedroom and also his father's bedroom. The views from the castle are outstanding (no wonder they built the castles where they are), to wake up to those views every day must be so amazing! The tour lasts approx 35 mins and is just enough time to hear about the castle and look around the rooms as you go.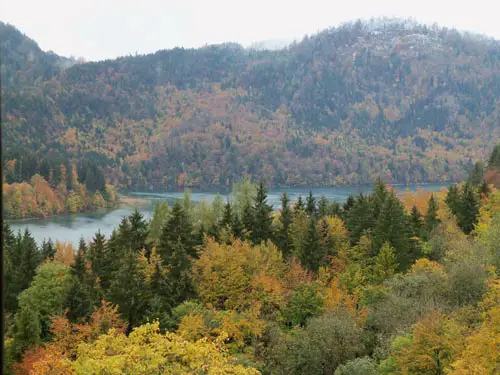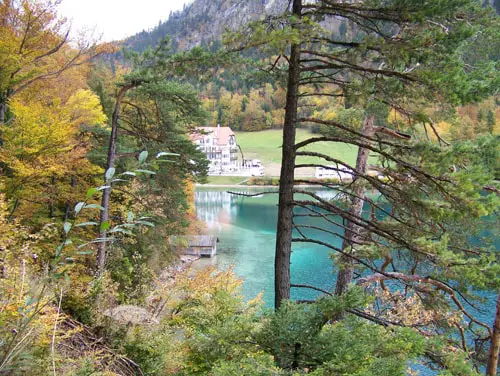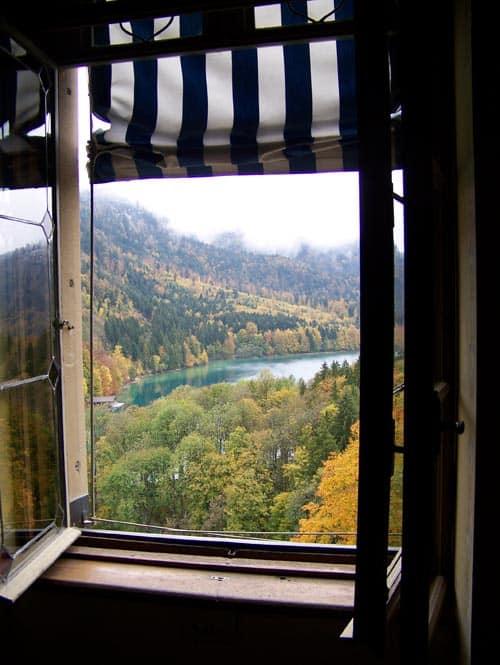 Food & Drinks
Unfortunately, as we had our lunch at Castle Neuschwanstein, I can't remember if there were any food facilities here. There are however plenty of options in the village though so you won't go hungry.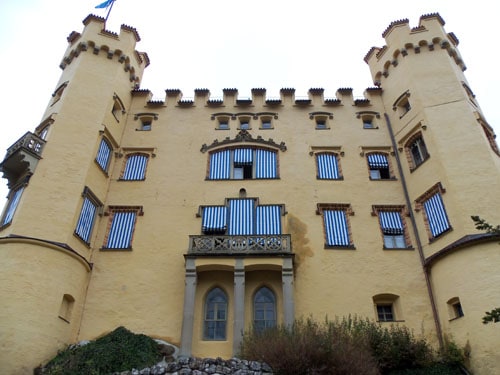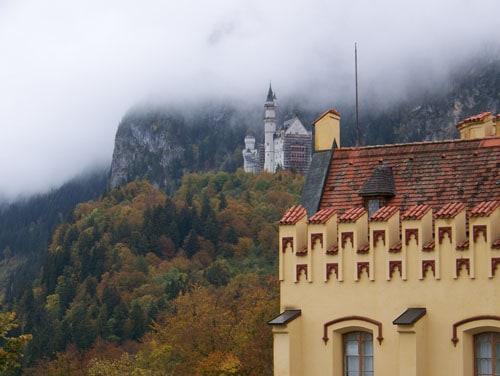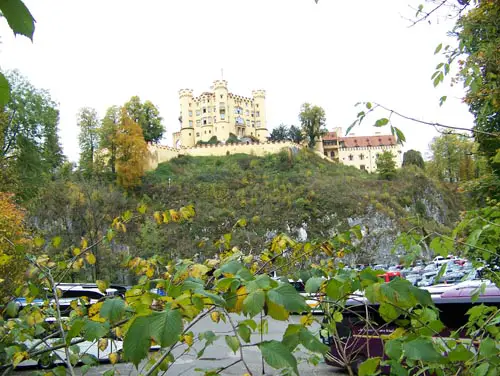 Overall
A great castle to see when visiting Germany, I would recommend that you visit both castles. You can also read my Castle Neuschwanstein review here.
* Reviews are my own opinion. I haven't been paid in any way for writing this.