Dining out while on holiday is always nice to do. Trying new foods and enjoying family time…if the kids aren't tired and grouchy! However, I have found eating out while on holiday a lot harder with the boys having a food intolerance. I hope it just isn't me!
Travelling with my eldest who was milk intolerant (he can tolerate quite a lot of milk now, but I am still careful) I found relatively easy. I have learnt what food he could eat and what he couldn't. Then my youngest came along. At first, I thought he was just milk intolerant too. However, after doctors visiting and investigations, it turns out he is gluten-free too.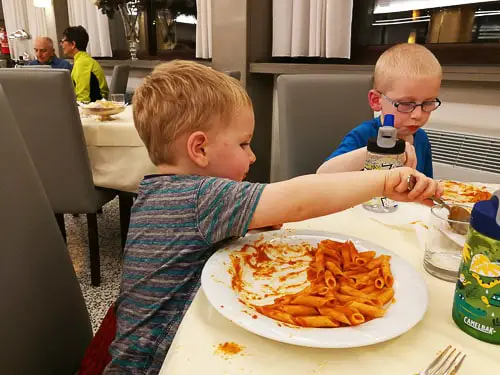 Having these 2 food intolerances actually makes things a lot harder! Even eating out locally, I find we have problems. With servers just handing over the gluten-free menu and with me having to triple check EVERYTHING until they understand it isn't just one food intolerance.
So what can help make eating out easier when you have children who are gluten & milk free?
Eating Out While on Holiday Tips – Gluten & Milk Free
Research, research and more research
If you know exactly where you will be staying, research your chosen destination for suitable places to eat. Once you have found places, contact them directly to see if they can indeed cater for your chosen dietary requirements. You can find websites or apps to help you. One I have found is called Find Me Gluten Free.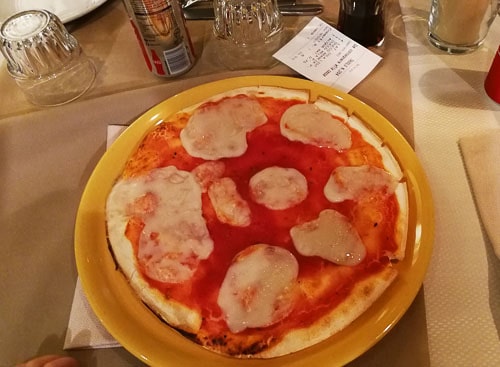 Learn the local language
Okay, you don't have to be fluent, but learning the local language for gluten free and milk free can come in handy. I find using milk free is easier than saying dairy-free. People seem to understand that better.
The google translate app is great for this. Make sure you download the language pack before you go away, then you can use the camera feature. The camera feature allows you to translate signs and food packaging. It can be a lifesaver while away on holiday with the kids.
Allergy Cards
Food intolerance isn't the same as an allergy. However, having an allergy card in the local language, puts across the seriousness of the situation. You can buy allergy cards from the internet or you could google translate your own.
However, if you do the latter, then maybe check to see if you can check with someone who speaks the language to make sure it has been translating correctly.
And if all else fails…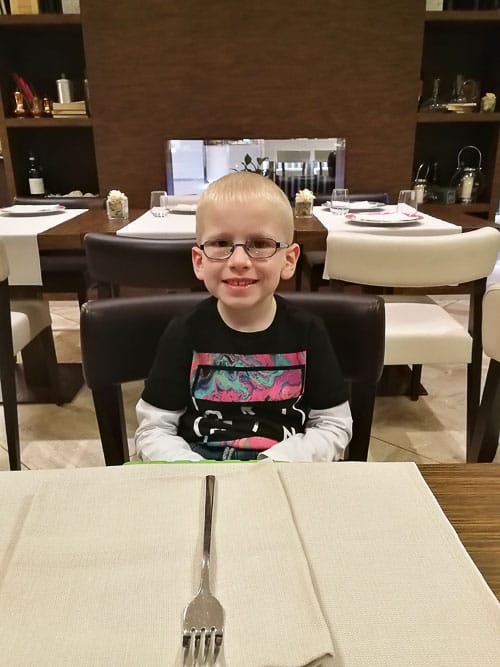 Take food with you
Depending if you are doing a staycation or going abroad, you can take some food with you. As we normally go self catering (another way to relieve the stress), I take a number of items away with us.
You can get the following which is all gluten and milk free:
– Pasta
– Cereal
– Wraps
– Bread
– Snacks (see our gluten free and milk free snack ideas)
– Chocolate
I then can buy other items we need to make meals when we are at our destination.
Tip: Come with meal ideas before you leave and have an ingredients list to save the hassle when you are at your destination.
Find a supermarket
If you are doing self-catering, then another place to research is a supermarket which sells gluten and milk free items. If in the UK then you can find a number of websites which can help, although most supermarkets now have Free From Range which is a lot easier to navigate then abroad.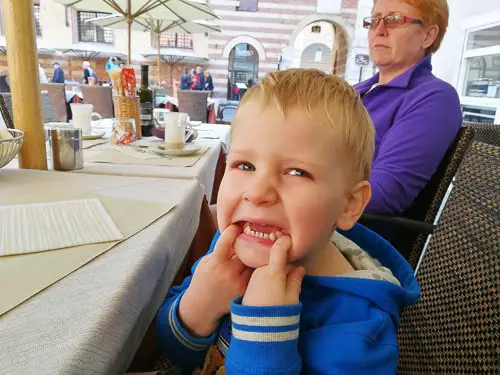 Picnics Can Be Ideal
If like myself you take bread or wraps with you, then you can just find a local supermarket and buy a sandwich filling.
You can then find crisps or snack bars from your researched supermarkets. It is a great way to also save money while on holiday too.
There you have our tips for eating out while on holiday if you have children who are both gluten free and milk free. Although our tips also work with single intolerances too.
Do you have any tips for making eating out less stressful? Let me know in the comments below.