Our day out started with a cycle ride to Madurodam, we left the campsite at about 10.30am. The cycle paths are great in Holland. We eventually got to the entrance just before 11.45. However, we were cycling very slow and stopped a number of times for checking the map and also for sorting Big K, after he fell off his bike and nearly hit a tree.
Madurodam Miniature Village
There are two entrances, the door on the left is for people who need to buy tickets. The one on the right is for online tickets or ticket holders. You can rent wooden pushchair things for 2 euros. However, as it kept raining they were soaking so I decided just to let Little K walk. Once we got inside we started making our way around looking at the different buildings and sections.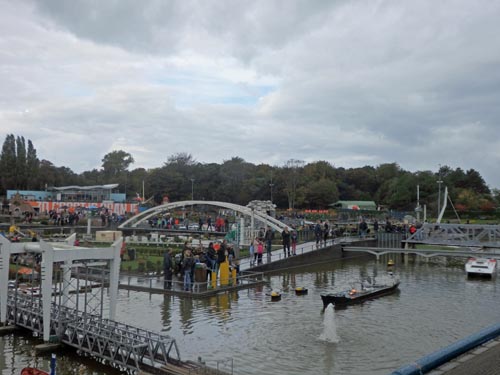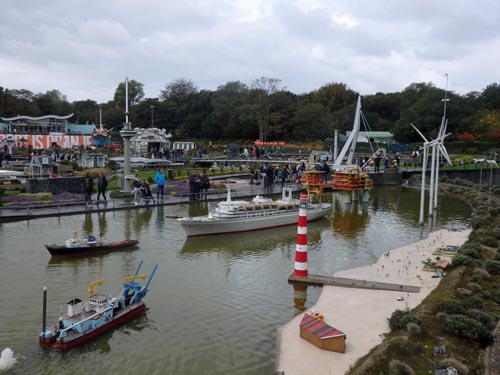 The boys really enjoyed the interactive sections throughout the park. There are also interactive sections where you swipe your card (given to you upon entry) and you can listen/read about the buildings in front of you. Little K's favourite bit was the concert section where you had to make music. He loved dancing to the music. Big K enjoyed the boat on fire where he had to put the fire out (Fireman Sam eat your heart out)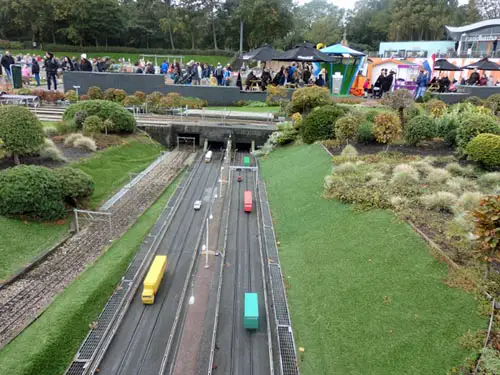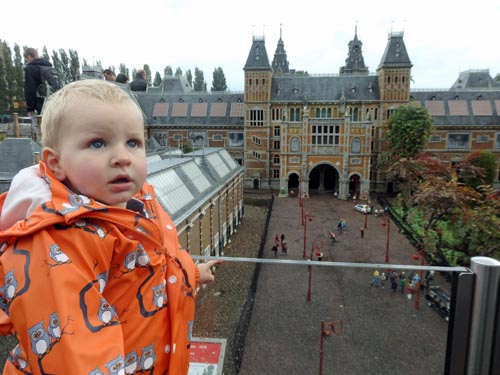 Lunch Time
Just before lunch, the rain began so we made our way to some picnic benches with umbrellas above them. As the whole place is outside this meant everyone ran for cover so under the umbrellas were jam-packed. If you decide not to bring your own food then there are two cafes (however, one was closed the day we were there).
After our picnic lunch, we headed off around some more and then decided to go for a drink before cycling back. While we had our drink another downpour began.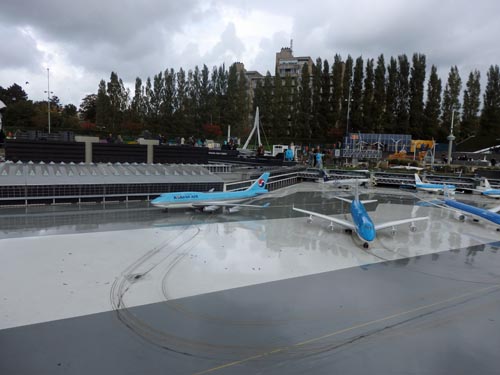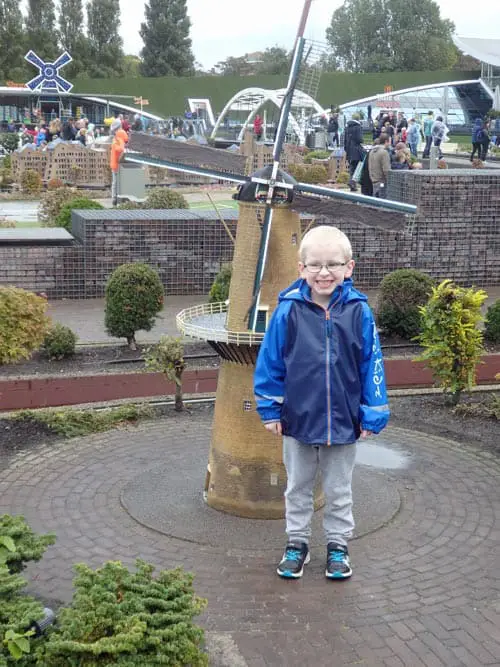 Home Time
We decided to head off in the rain cycling back. It didn't last too long and we decided to cycle back a slightly different route. This route was much more scenic and more enjoyable, as it passed closer to the coast. Even at our steady pace we really enjoyed it.
In total, we cycled roughly 25km. Which Big K did all by himself. I was so proud of him for cycling so far. He even asked me later after we got back if that made him a proper cyclist now.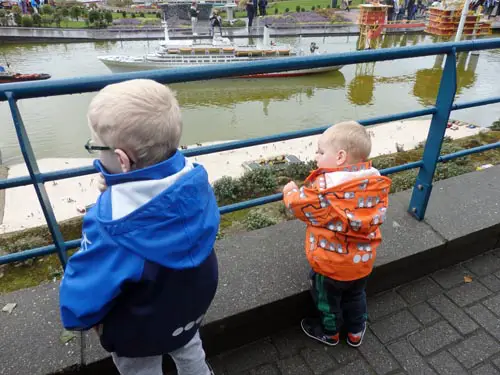 Overall
I really enjoyed Madurodam and thought it was a great day out. We didn't have a pram with us but Little K walked the whole time and there were many changing facilities around the place.