I have known about the Scottish Owl Centre for a long time, but we just never got around to going. It's not too far from our house so you would think we would go more often. However, I decided one day to check it out and we are glad we did. Okay, you probably can't spend all day there but you can split your time between there and Polkemmet Country Park then you will have a great time with the kids. We spent an hour or so looking around before heading for some lunch and then headed back in again to see a display show. My eldest son loved it and we plan on going back again soon.
West Lothian Kids – A Site Dedicated To Everything West Lothian For Kids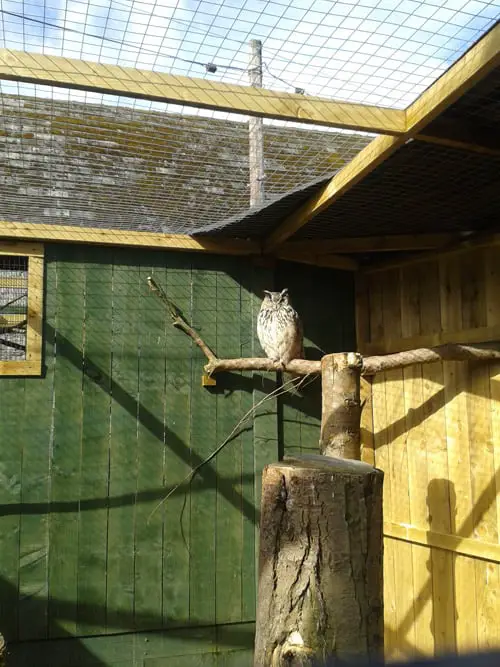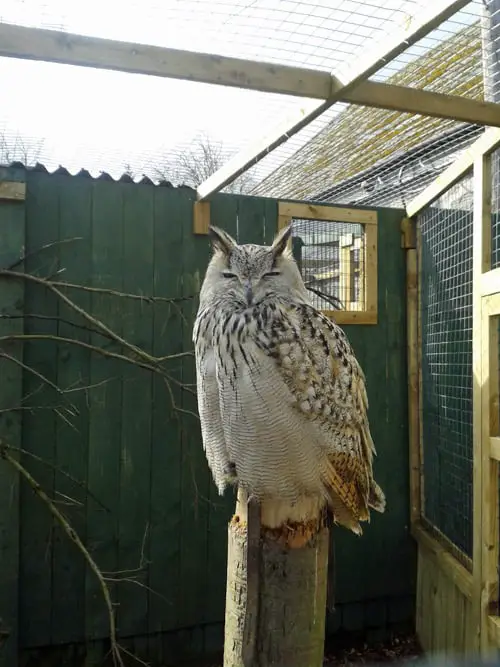 All About The Scottish Owl Centre
Ticket Prices
The Scottish Owl Centre is open from February to November (January and December are for booked groups and experiences only). Make sure you check out the times on their website as there are certain timings for certain months. Ticket prices may have changed but when we visited it was £7.50 per adult and Children aged 3 to 15 were £5.50. It isn't a big place but its a decent price for an attraction and for learning about all the different birds.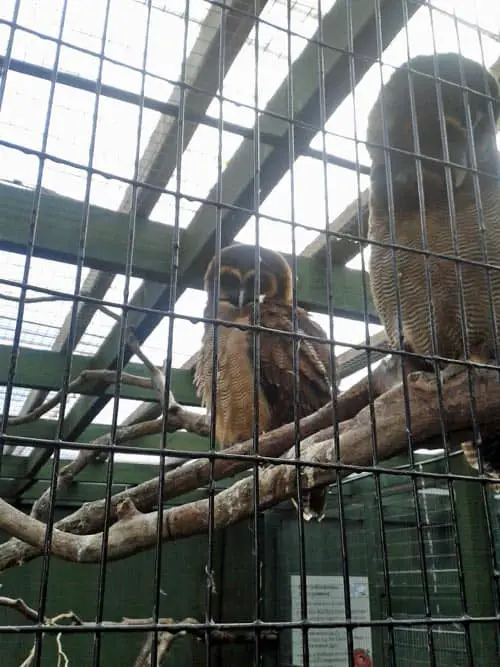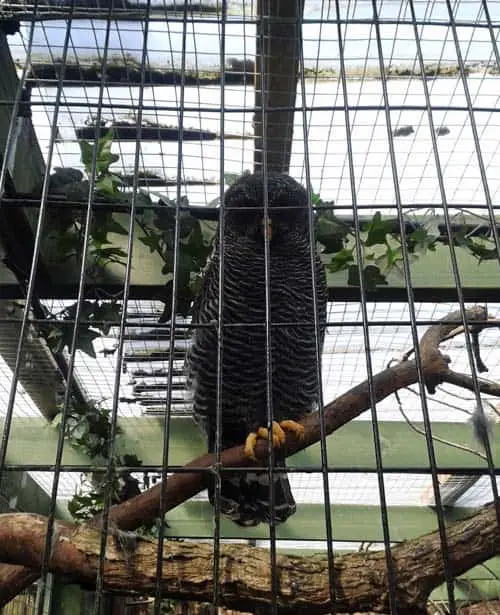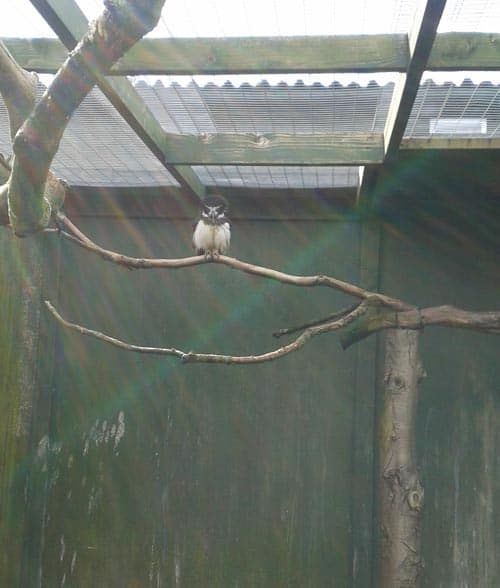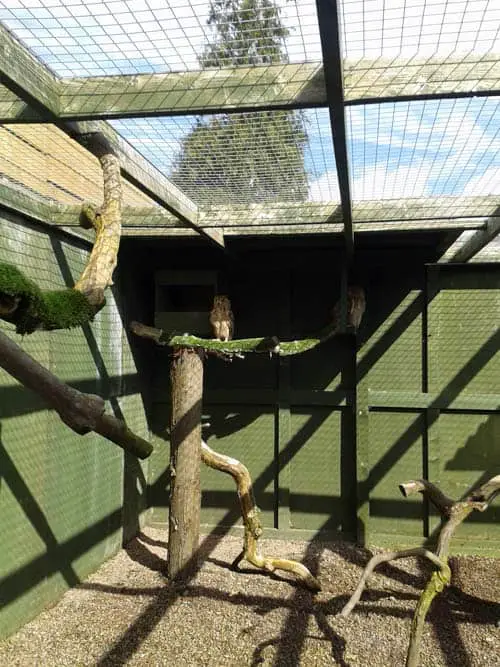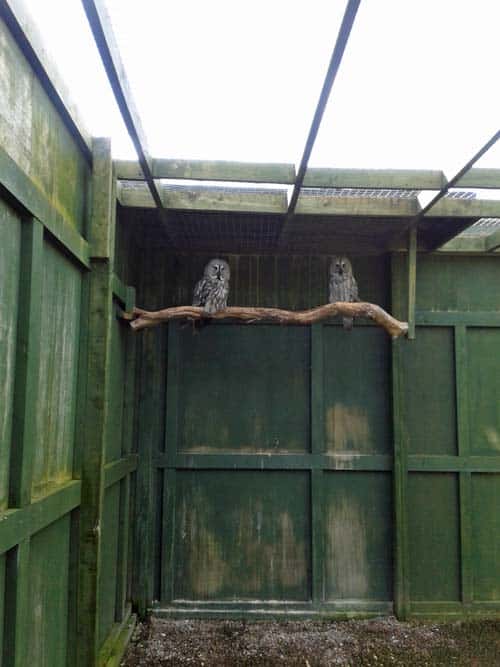 Parking
There is quite a large car park near the main buildings although there are other parking areas but further away. No charge for parking which is an added bonus. (I always hate having to pay for parking on top of ticket prices!)
Inside the Scottish Owl Centre
There are over 100 owls from about 40 different species from around the world. They have many breeding pairs in enclosures that have been designed especially for them. Its great to see them in enclosures which exhibit their natural habitats (or as close as possible) There is also a large flying display team of about 20 owls which is why when you go to see the shows you always get to see different owls. There is so much to learn about each of the owls and it feels like it has been well thought out. Inside there is also an education centre which my eldest loved playing with and learning about the different owls. There is also a little play area although Polkemmet Country Park has the larger play area if this one is busy.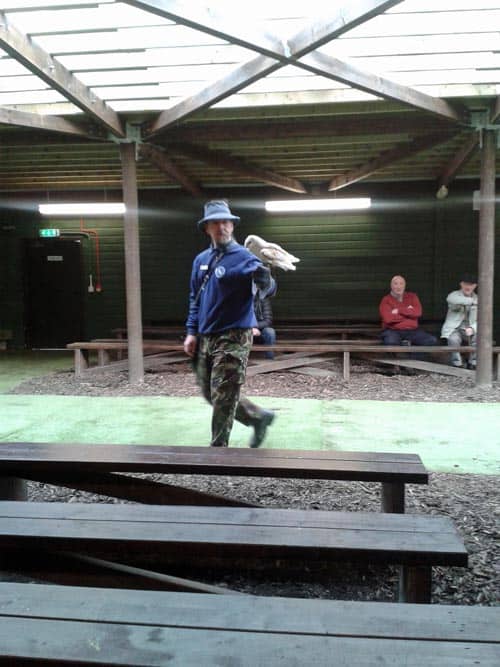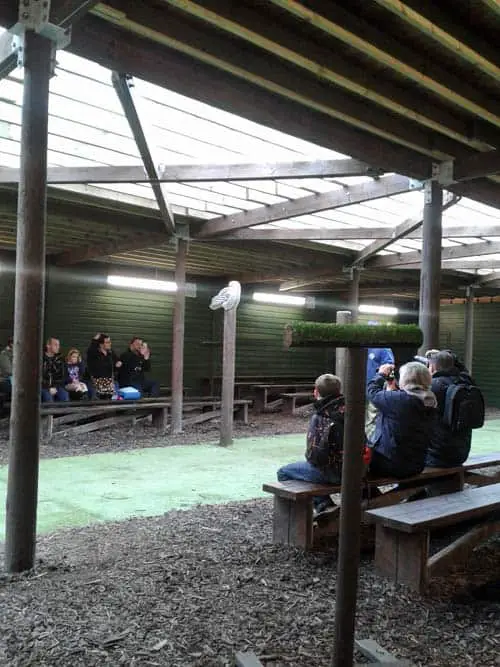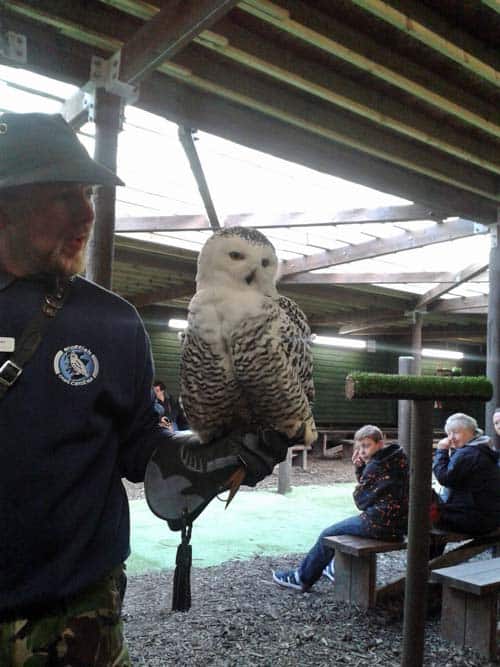 Food & Drinks
There is a cafe on site which serves hot and cold food and drinks, the cafe is family run and unrelated to the Scottish Owl Centre. There is a good selection of food available and we found the food tasty. Although when we visited it hadn't been long open and the customer service was lacking; the young girl just ignored us when we were standing at the till waiting to pay and leave (10 mins we waited), whereas it would have been nice if she had gone to find someone if she couldn't help us. But apart from that, it was a nice place and we would go back again.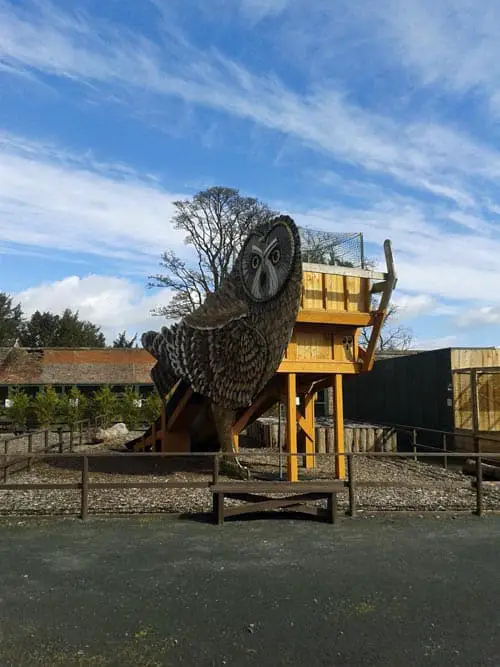 Overall
The Scottish Owl Centre is an interesting place to visit with your children. Who knew there were so many species of owls and all in one place. The shows are very interesting and informative and each showing is different with different birds been used which means you can see all the showings on the day and not get the same information and birds. The added bonus of having Polkemmet Country Park at the same place is great if its a nice day and you fancy a walk or you want to let the kids run about for a bit.
* Reviews are my own opinion. I haven't been paid in any way for writing this.