Travelling with kids can sometimes be stressful. However, if you find ways to entertain them while flying or driving, then it makes your life so much easier. If your children love Lego, then a Lego travel box will come in handy for when you travel with your kids. My boys love Lego/Duplo, it keeps them entertained for hours.
I now have two versions of the Lego Travel Box; a small version which I take with us into restaurants etc. and a slightly bigger version which I can keep in the car and take with us on holidays. They are so easy to make and last for ages.
Important Note: This post may contain affiliate links. I earn a commission from qualifying links in this post. (Disclaimer)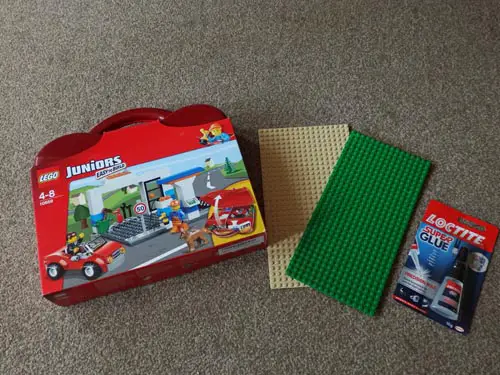 DIY Travel Lego/Duplo Box
If you are interested in keeping your toddlers entertained while travelling, then a Duplo version of the travel box will be a good idea. So, to make your Travel Lego/Duplo box you will need:
That's it, oh and course the Lego or Duplo to put inside once finished! I find just a selection of bricks in different sizes is the best option as they can then build what they like. However, you could put a few Lego sets or Duplo sets in for you.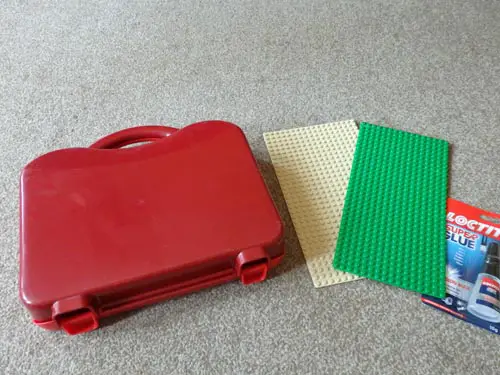 Making Your DIY Travel Lego Box
Once you have chosen your box or carry case you need to make sure your base fits for your travel Lego case. Place the Lego base plate or Duplo base on your plastic tub and measure to the desired size. If required cut the baseplate to size. Our small Lego box is an Ikea tub and I cut the base to the size of the lid. However, I now have a carry case and so I have stuck bases to each side. Little K's Duplo box I cut the base to fit the lid. If your lid isn't completely flat, then it may be easier to size the baseplate to the inside of the tub.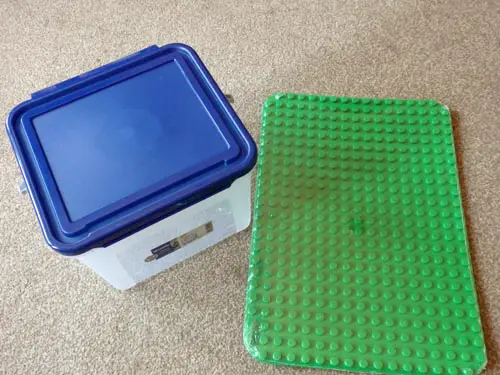 You just then need to superglue everything down and put something heavy on top of it to weigh it down to dry.
As you can see it doesn't take long to fit it all together for a great Lego to go box, the longest thing is waiting for the superglue to dry.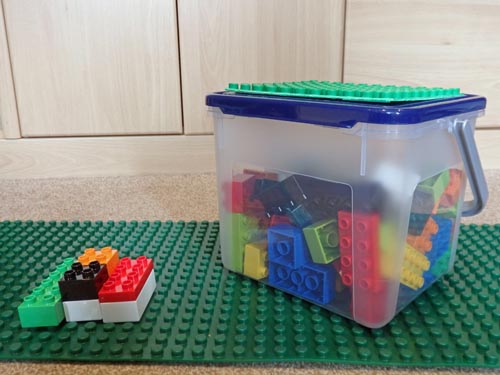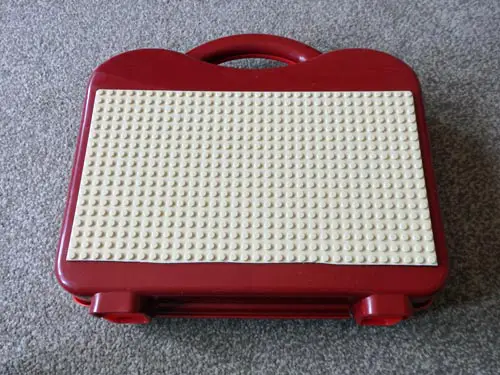 Your kids will love this simple Lego/Duplo box and they last for ages. If the base falls off it is just a simple task of re-glueing them together.
Do you have a Lego travel box? Let me know if you have made one for your kids or if you will be after reading how easy they are to make!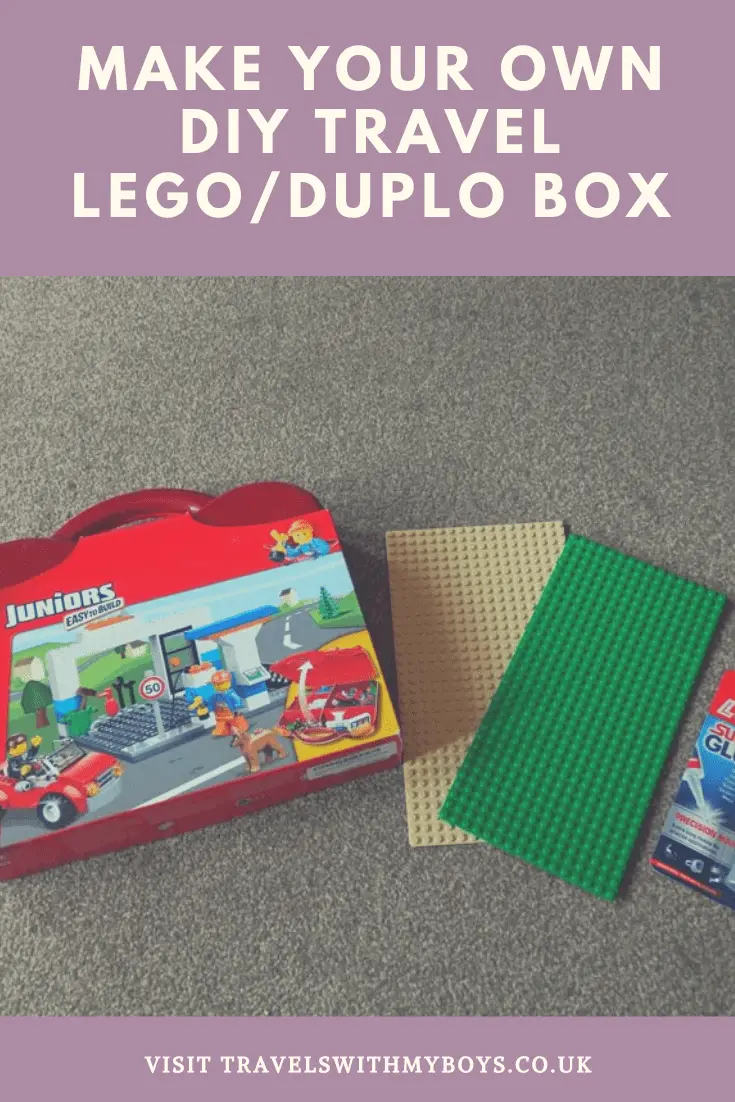 I am a participant in the Amazon Services LLC Associates Program, an affiliate advertising program designed to provide a means for sites to earn advertising fees by advertising and linking to amazon.co.uk.
First Published Sep 2016