I recently visited Verona with kids, while we were staying in Peschiera del Garda. As our base was in Peschiera del Garda we travelled to Verona by train. This was an easy thing to do and pretty cheap. I bought single train tickets to Verona which for 4 adults and 2 children it was under 20 euros each way.
I also found the best way to see Verona is on foot. However, there are buses which you could use if you didn't feel like walking everywhere.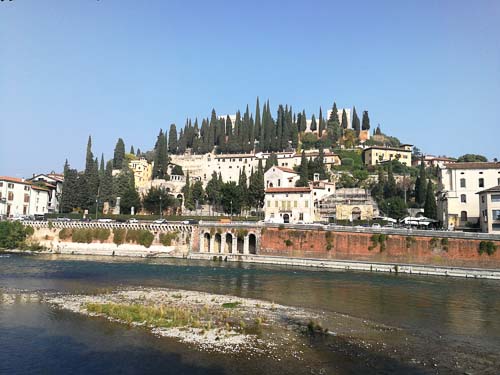 If you are staying in Verona then there are plenty of day trips from Verona that you could do. I have the perfect post for things to do in Lake Garda with children. Only a train journey away from Verona is Venice. Venice with kids is a top trip to do and is possible within a day. Check out my things to see in Venice in less than 24 hours.
There are many things to do in Verona with kids. We opted for a day trip to Verona instead of staying in Verona.
What To Do In Verona With Kids
So what are the top things to do in Verona with kids? Well, read on to see what we got up to on our walking tour of Verona. I did not have the pram with us, but when my youngest son got tired he was put in his Boba4G Carrier.
Things To See in Verona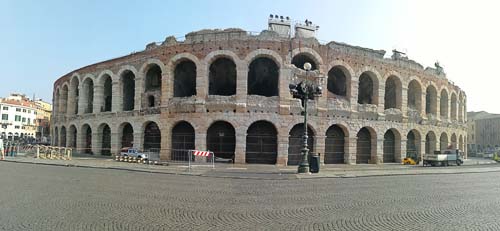 Verona Coliseum/Verona Arena
Walking from the train station towards the Verona old town, the first top sight in Verona you will meet is the Verona Arena. Nowadays it is used for opera events. However, you can go inside for a look around. I'm sure the kids will enjoy looking around and learning about the history of this amazing Arena.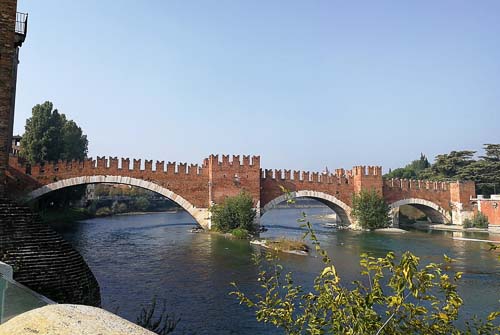 Castelvecchio Bridge
This fortified bridge is a must see if you are in Verona. You are able to cross the bridge if you want to. There are steps to climb up and down, so keep this in mind if you have young children.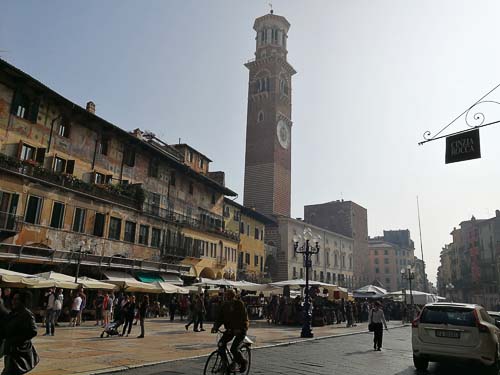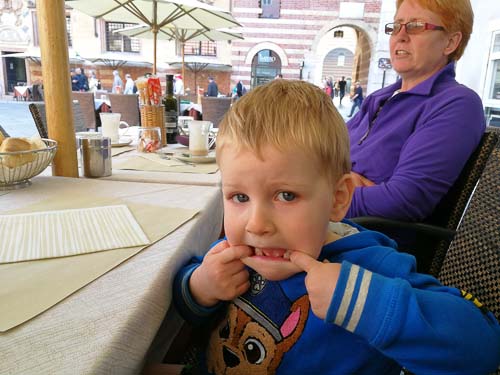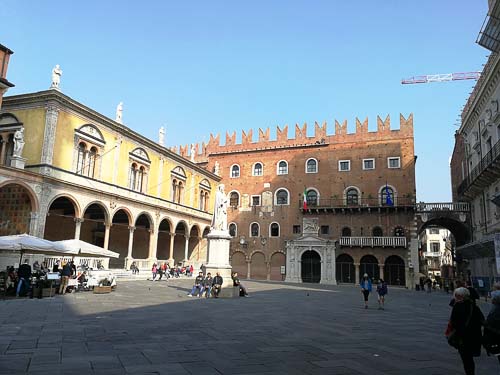 Piazza delle Erbe
At Piazza delle Erbe there are many historic buildings, sculptures to explore in the once Roman Forum. With its rich colours and hustle and bustle, it is a great place to explore. We stopped in one of Verona's Italian restaurants for some lunch (serving some of the best Pizza in Verona!) and enjoyed watching other tourists exploring the area. There were even some professional photographers taking pictures of the models, which the boys found highly amusing. This for me is another Verona must-see, my boys really enjoyed looking at the different buildings.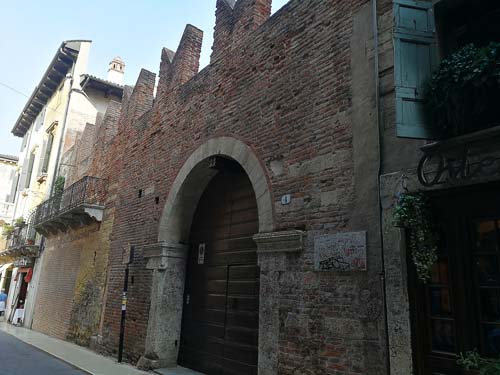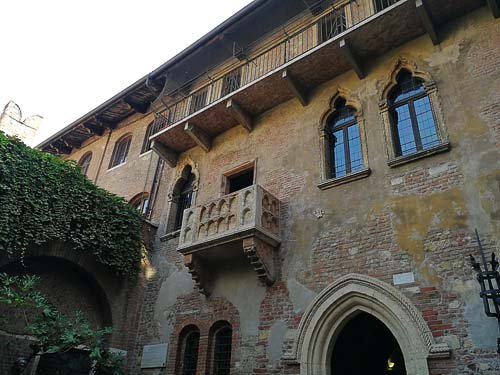 Romeo & Juliet
Probably one of the main reasons people flock to Verona. The famous star-crossed lovers are just one of the reasons Verona is great to visit. We walked passed Romeo's house before making our way towards Juliet's house. Once at Juliet's house you will walk into the famous courtyard to see Juliet's balcony. If you wish to go up onto Juliet's balcony, you will have to pay a small sum to go up.
This area does get rather busy, so make sure you keep a close eye on your little ones. We stayed around for a little while watching other tourists and looking at some of the love messages that couples had left on the walls of the building.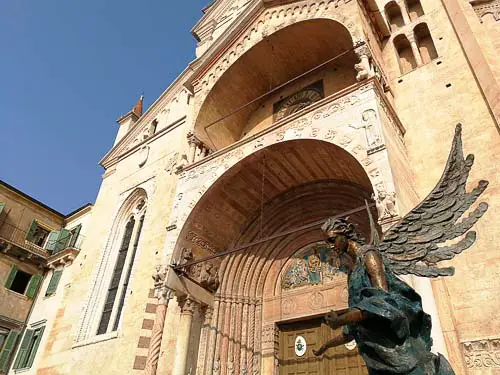 Looking around the Streets
Exploring Verona on foot, I think is the best way to explore. Just walking around the streets you can see some wonderful places. Heading away from the touristy areas you can really find some hidden gems. So make sure you add exploring the streets of Verona to your Verona to do list! There are many churches, monuments and historic buildings to see which are always a great talking point for my two boys.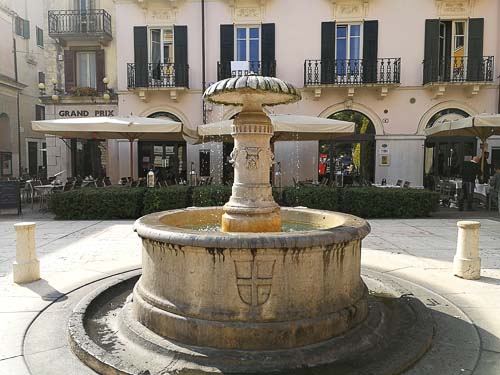 Have you visited Verona with Kids before?
I think you should really visit Verona if you are in the area. My family enjoyed our day trip to Verona and I hope this post gives you some ideas on what to see in Verona.
Have you been to Verona with kids before? If so, let me know in the comments below. If you haven't visited Verona before and are looking for ideas then get in touch as I love hearing from people!