Edinburgh Castle is roughly 30 miles from where we live. However, I haven't visited the Castle in about 15 years! So when I  read the Castle was open on New Years Day I decided to drive through and go explore. My boys were 5.5 years old and nearly 2 years old at the time of our visit.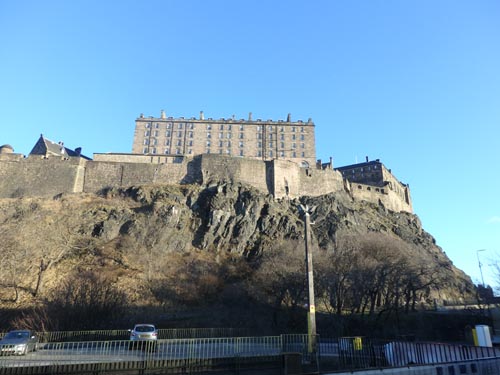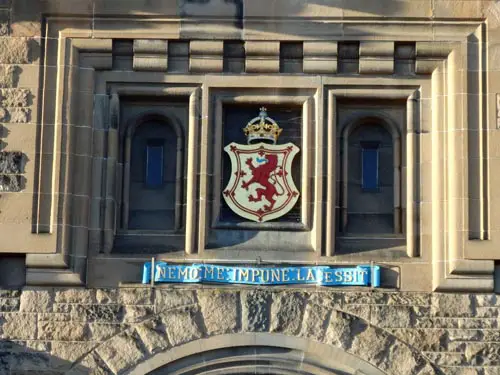 Edinburgh Castle With Kids
Ticket Prices
I bought our tickets on the day, however, this was such a rookie mistake as the queue was huge! I should have really booked online and picked up our tickets upon arriving. Ticket prices at the time of our visit were £16.50 per adult and over 5's were £9.90. Luckily the lady at the ticket office let Big K in for free so I saved myself some money.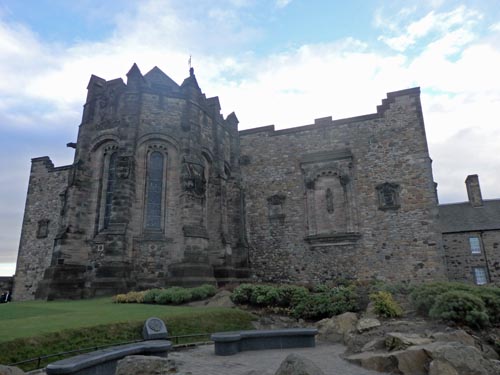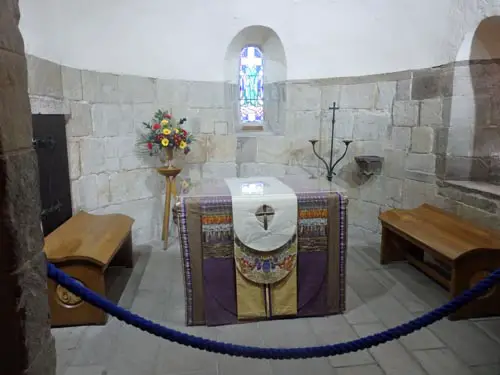 Getting There
If driving, then park at the Castle Terrace car park. It is about a 10-15 min walk up to the castle. Head to the Audio pick up area once you have paid your entry tickets. Here you can get a discount ticket for the car park. This means for £10 you can stay 2-12hrs and not have to worry about the expensive car park prices (not valid in August). If arriving by train then from Waverley it is probably another 15 minute walk depending which way you walk up.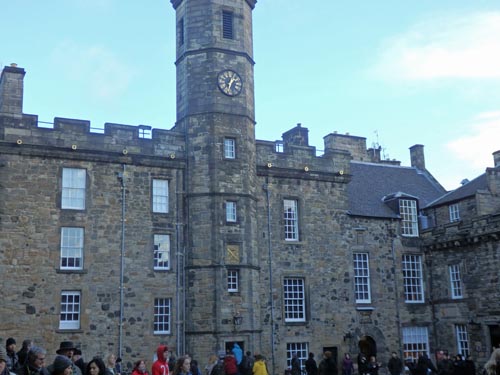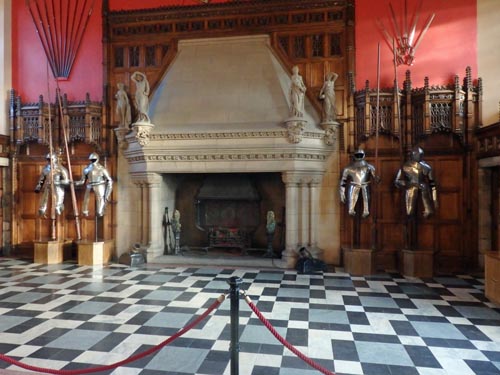 Inside Edinburgh Castle
Edinburgh Castle has a lot to offer, there are so many rooms to explore and lots of information about so that you can learn all about the history of the Castle. Inside the rooms are stunningly decorated rooms. Your kids will enjoy pretending they are king/queen for the day. You can find more about the history of the Castle on the official website.
In 1996 the Stone of Destiny was returned to Scotland, a member of staff also told us how the stone was broken in half and if you look closely you can see where they stuck it back together!
Our favourite areas of the Castle were the Great Hall and the Crown Jewels. The prison area was also pretty interesting to explore. Even just thinking about how people must have lived and the conditions they lived in were horrible to think about.
There is the 1pm gun which we were looking for to hearing/watching however be warned…it doesn't go off on a Sunday! So make sure you don't tell the kids all about it and then have to explain it's having a day off like I had too!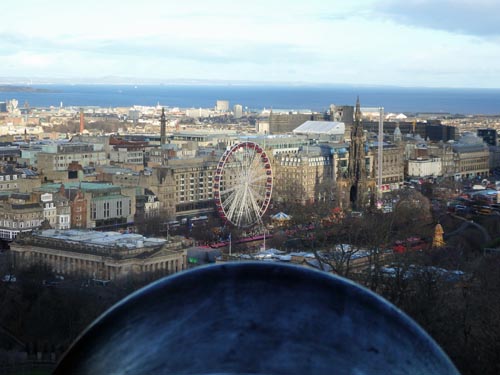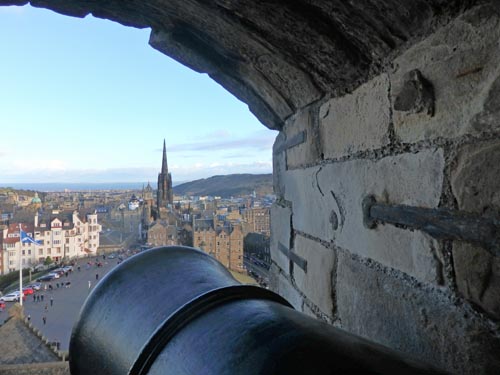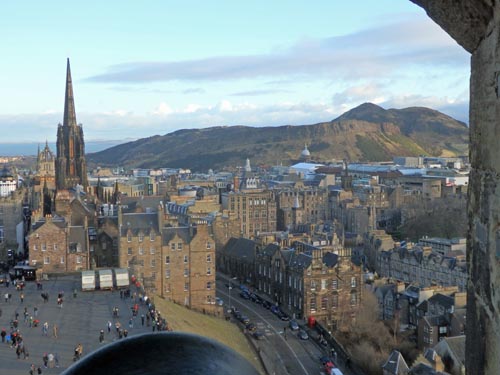 Food & Drinks
There are 2 cafes/tea rooms at the Castle. We headed to the Redcoat Cafe which had lots of spaces and the food was reasonably priced for such a big attraction. We got there at 12 to try and beat the crowds and we got a table pretty quickly. However, it got very busy just after and tables did fill up quickly. You could also find somewhere to sit and have a picnic if you wanted too. However, it can get pretty cold and windy because of where the castle is situated.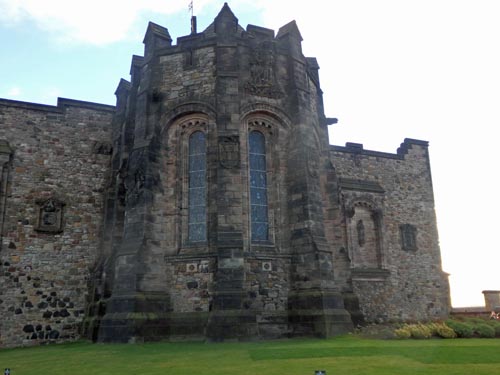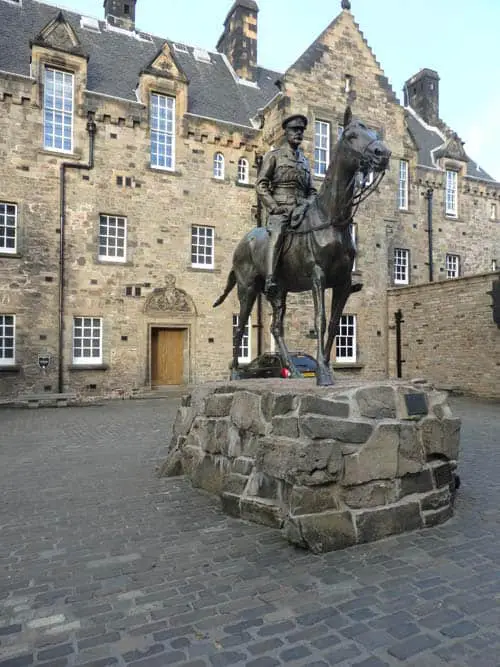 Child Friendly?
In my opinion Yes and No. I thought it would have been nice for an information sheet to be given to the kids for things to find and keep them interested. However, my eldest had lots of questions and the staff were great and answered them all. It is also pretty hard going with a pram and some sections are steep and cobbled stones. There are also some rooms that have steps so you struggle with a pram. If you have a carrier bring it along.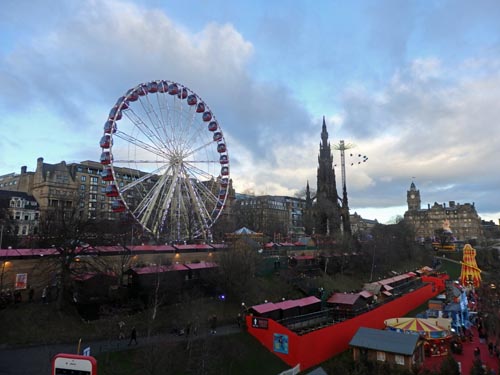 Overall Verdict
I think Edinburgh Castle is a great day out. I should really have taken the boys sooner, and we will definitely be going back; without the pram and I will prebook our tickets next time too!
Afterwards, if you have time, walk down the Royal Mile and then down to the gardens as it is a lovely area to explore. We had a great family day out and we all enjoyed it.
Have you ever been to Edinburgh Castle?
* Reviews are my own opinion. I haven't been paid in any way for writing this.