Majorca with kids is one amazing family holiday! We visited Majorca in October 2015 on a family holiday. I fell in love with Majorca and talk about going back in a few years to explore more. There are so many things to do in Majorca with kids and plenty of options to keep the kids entertained. In my travel guide, I will mention the places we visited but also places that when we do go back we will be sure to go and visit too.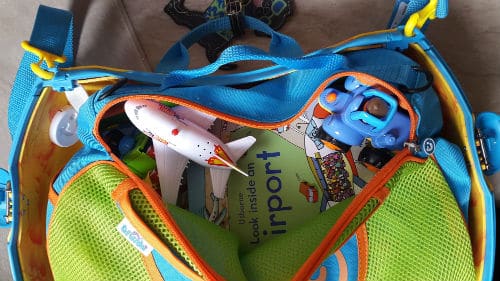 Mini-Guide to Majorca with Kids
How to get there
Palma airport is the only airport on Majorca. There are countless airlines that fly there so you shouldn't be short of options. If you check out the Palma airport website then you can see which airlines are used. You can also catch a ferry to Palma from mainland Spain, Barcelona and Valencia being the most popular ports.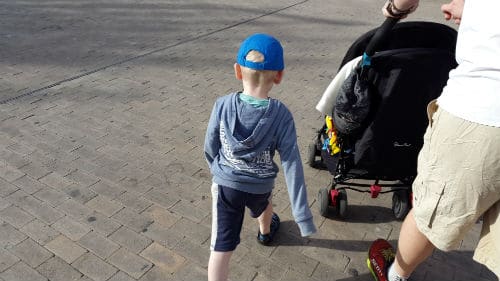 Getting around
If like us you booked a package deal with a company like Thomsons then more than likely you would have a transfer included. Even once at your hotel, you don't necessarily need to have a car as the public transport system is cheap and easy to use. We used buses for the duration of our holiday. For days out we used a company called No Frills Excursions, they were professional and the tours we took were very good. However, if you wanted to hire a car then there are many hire car places available in the bigger touristy towns.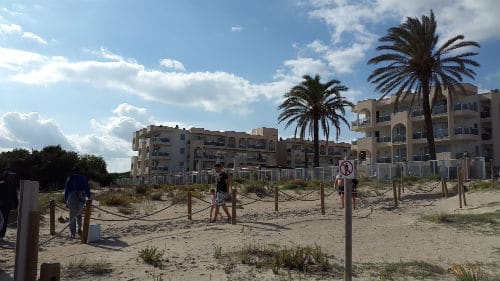 Where to stay
We stayed in Alcudia Pins near to Playa de Muro. Would we stay there again…probably not. I would more than likely book a villa to give ourselves some more space while on holiday. There are so many hotels that you are really shouldn't have a problem finding somewhere. If you want to be near the amenities then Alcudia and Port de Pollenca seem to be the bigger touristy destinations to stay.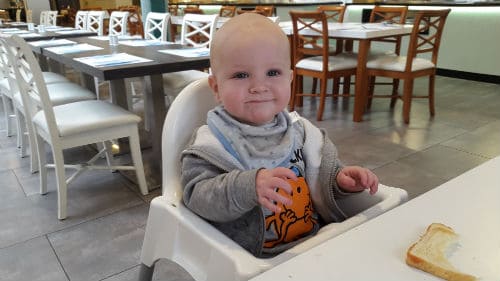 Where to eat
If staying near to the hotel we stayed in then there isn't much choice for eating outside of the hotel. Then again if you are on a package holiday you will more than likely be having your evening meals inside the hotel. We only ate out at lunchtimes (we were all-inclusive) and I found enough places for eating, especially in the bigger towns.
What to Do
There are plenty of things to do in Majorca with kids. Many we didn't get a chance to do. Remember to get out of your hotel and explore. There is more to do on holiday than just stay in a hotel!
We did an excursion to Marineland and it was a good day out, however it is rather small which meant we have finished everything with over 2 hours to spare before our pick up time.  The main marina is a short walk away and is well worth exploring.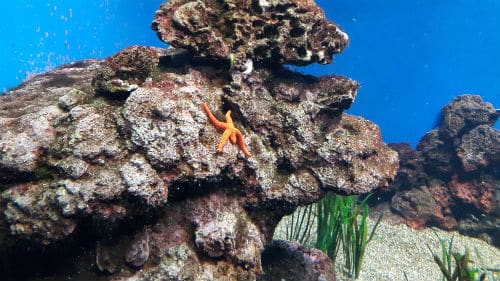 Another excursion we did while on holiday and we had a blast. There was so much to see and I really enjoyed that each tank had a screen with an English translation. Great for kids of all ages.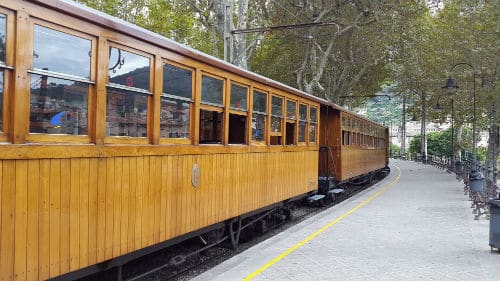 If you love the scenery and your kids love trains then make sure you check out Soller. The old train and trams are such a great sight to see and it is a journey that is well worth it. 13 tunnels that wind through the Serra de Tramuntana mountain range is an experience you have to do. I would do it again when we visit Majorca again.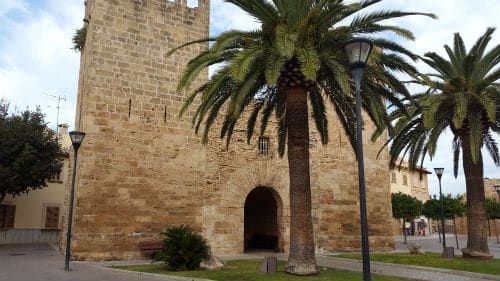 Alcudia old town is a lovely place to visit. Exploring the old town where you can walk some of the old walls is really good. My eldest son enjoyed exploring the old streets. If you have time head down to the Port as there are some really nice boats which will keep most of the family entertained.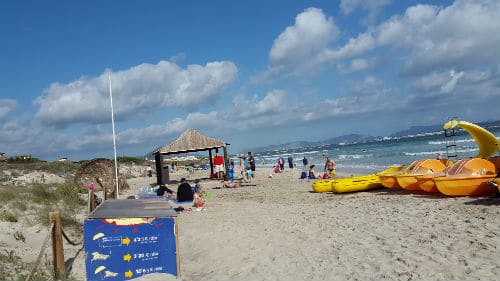 The Beach
There are plenty of beaches for you to go to. We stayed in a hotel right on the Playa de Muro beach. It is a nice sandy beach, however, it was busy. I'm not really a beach person, so we hardly ever spend time on the beach.
Palma and Bellver Castle
Two places we never visited on our trip, however, these two will be on our list of places to explore when we go back. Palma looks a great city to explore with some lovely old buildings to look at. I love to visit castles when we go on holiday. So Bellver Castle would be a great choice for us to go see.
Formentor Lighthouse
Now getting to the lighthouse is my idea of hell (windy roads and I do not mix!) However just to see the views and the lighthouse, I would hope would be worth it. This part of the island is supposed to be amazing so we would love to go visit on our next trip.
Visit a cave
We were going to be a day trip to the caves of Drach, however, we didn't have enough days to fit it in. There is also Cuevas de Arta which from what I have heard are not as touristy as Caves of Drach and cheaper. They both look amazing so I'm sure we would do one of them.
I'm sure there are also other places to visit so keep coming back as I will update the mini guide if we visit other great places in Majorca with my boys.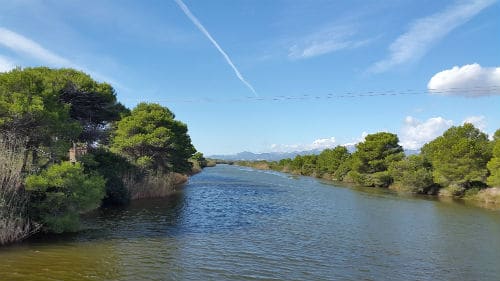 Family Friendly?
I would say Majorca is great for all ages. My boys loved it and so did we. It is very family-friendly and the locals seem very friendly too. We took the pram and the carrier and found no problems when out and about. Lindsay from Newcastle Family Life has a great post on reasons why Majorca is a great family holiday destination, so head over for a read.
Have you been to Majorca with kids? Let me know your thoughts!