Having visited London with kids I have decided to put together a post on our London itinerary with kids. We did the usual touristy things, but we did not really go into many top London Attractions. London attractions can be expensive, and I didn't want to spend too much money. I found we could still enjoy the sights and have a great time without going into lots of places.
Below you can read about where we stayed, where we ate, and what we got up to on our 4-day itinerary in London with kids. Our itinerary doesn't include our travel days.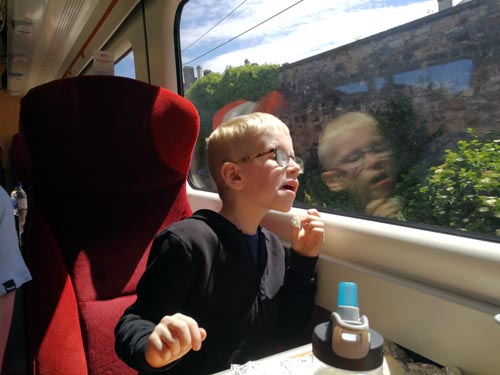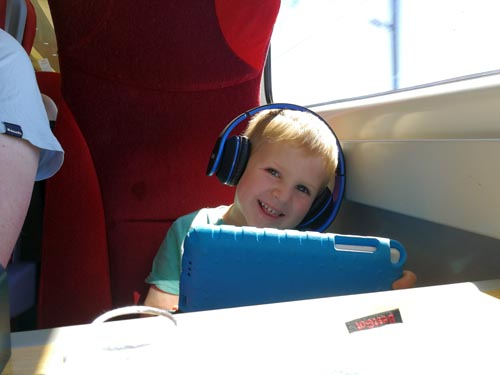 4-day Itinerary for London with Kids
Trip map created with
Wanderlog
, a road trip planner
Where to Stay in London with kids
We stayed at Premier Inn London Tower Hill, which we found was in a really good location. Our room was spacious and okay the bathroom didn't have a bath, but my boys always have showers, so it didn't really affect us in any way. The room consisted of a king size bed and two single beds. We really enjoy staying at Premier Inn's – you can read our post here about why we love staying at Premier Inn for family stays.
We did not have breakfast at the Premier Inn, as I had bought the boys special cereal with us and I don't tend to eat much myself, so it didn't make sense to spend the extra money on breakfasts.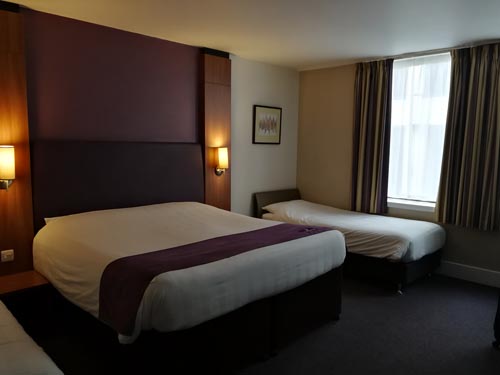 If Premier Inn wasn't your type of hotel then you will find lots of choices all over London. I paid about £560 for 5 nights at a room only rate. Which I thought was a great rate compared to other hotels when I had been looking at places to stay in London with kids.
Where to Eat in London with Kids
As my boys are Gluten and Dairy free I did not know where to go. I failed in the research department before we left, which meant doing a quick Google Search on our first evening to find somewhere suitable. During our stay, we ate at Pizza Express one near to our hotel, the Weatherspoon's right near to the hotel and another Pizza express in Windsor.
Pizza Express was a huge hit as they now do Gluten-free pizza bases and they also have vegan cheese, so the boys can enjoy pizza without the fear of getting ill. I found the staff at each location very helpful and they took the time to go over exactly what we required.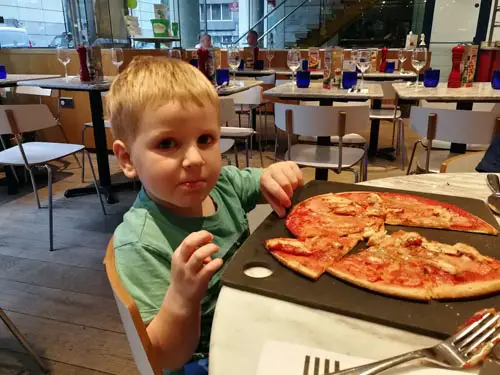 We did try looking at other restaurants while staying in London but quite a lot of the time they were either booked up or their menus were unsuitable.
If your children don't have food intolerances, then you will find a wide range of places to eat that cover all budgets. If you are Vegan, then check out London's Children's Map by Vegan Family Guide. It has a great resource for Vegan places to eat.
For lunch, I had bought along with the boys' gluten/milk free wraps, so it was just the case of finding a filling to out inside. This saved me from spending too much and I find it much easier having a picnic lunch.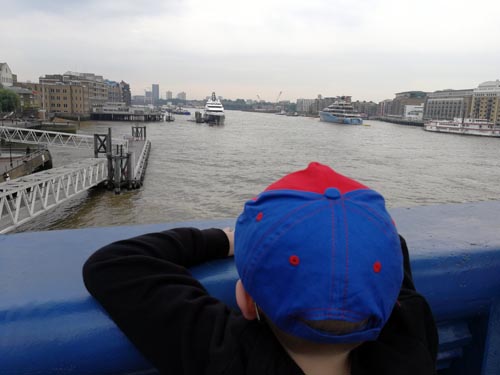 What to See in London With Kids
There are so many attractions in London that are suitable for kids. However, for our London itinerary, we wanted to not be overwhelmed and just wanted to relax and explore. This may not be for everyone, but I know my boys always require some downtime in the afternoon if they have been on the go since breakfast.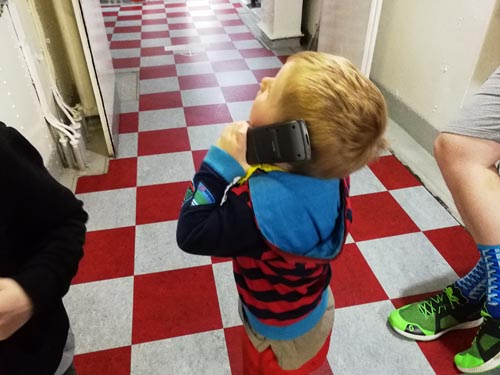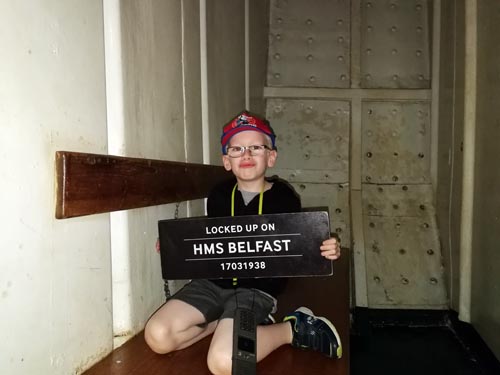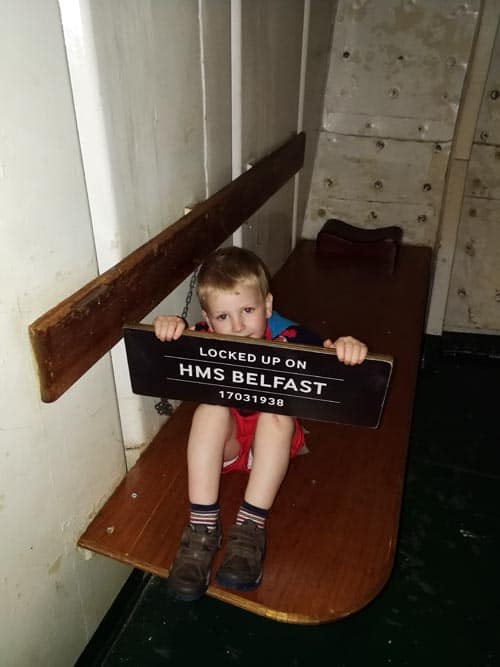 HMS Belfast
Our first full day of exploring London was Big K's 7th birthday. We walked from our hotel over London Tower Bridge before making our way towards HMS Belfast. We got there a bit too early for it opening so walked a little further up the river bank to explore and waste time. Once we arrived back we joined the queue to go inside.
Inside the HMS Belfast, you can pick up a free audio guide. They gave us the family version but only 3 handsets, which meant that Little K felt left out. I decided to give him my one which meant trying to listen to the information with someone else.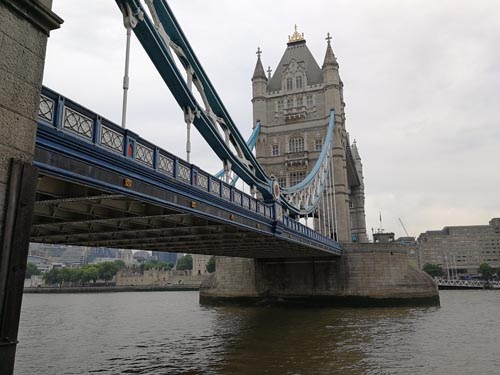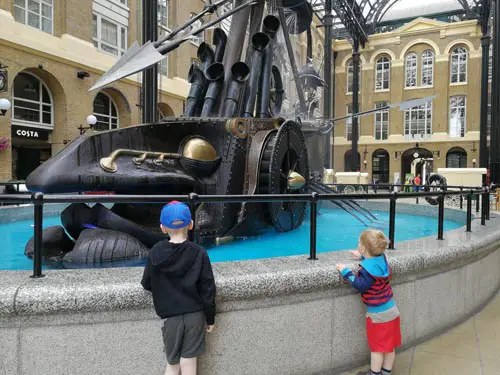 Exploring HMS Belfast is simple to navigate by using the map and using the audio guide to learn about the ship. Little K was okay on the many staircases, which are quite steep at times. However, I would be concerned if he had been any younger. I would advise checking the HMS Belfast website to see if you think yourself if it will be suitable for your children.
My boys did enjoy learning about how everyone lived onboard and what happened onboard about for us I think it is suitable for kids 3+.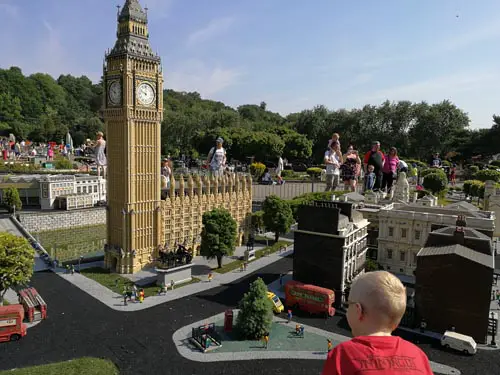 Legoland Windsor
No trip to London is complete without a trip to Legoland Windsor. My boys love Lego so this for us was a birthday treat for Big K. It took us about 2 hours to get to Legoland from the Premier Inn. We first walked to Aldgate before taking the underground to Paddington Station. From Paddington, we took the train via Slough to Windsor and Eton. To save further waiting we just jumped in a taxi which cost us £10.
There were plenty of rides for both boys to go on. Luckily Little K was over 90cm which meant he could go on most of the rides.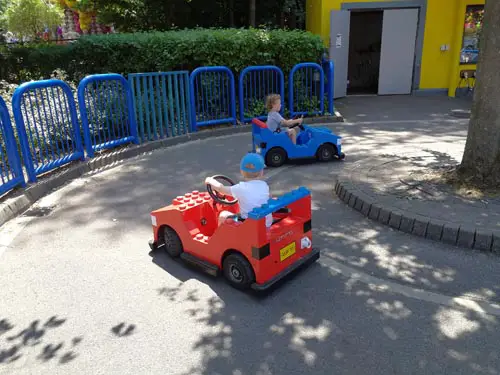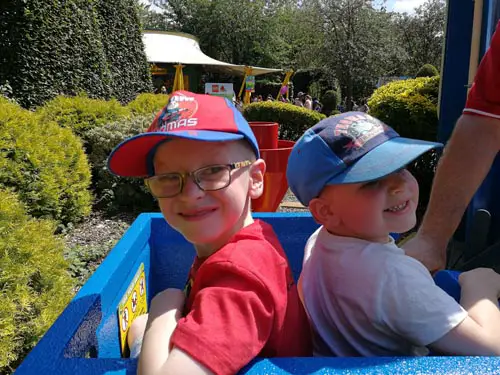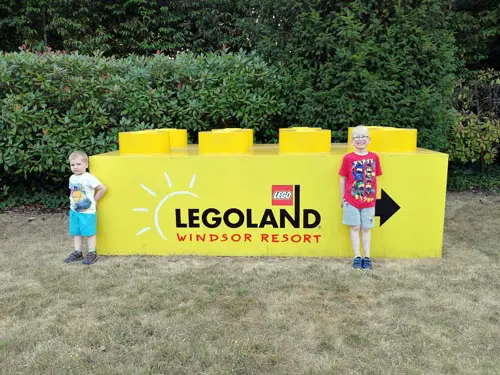 The day we visited was rather hot which meant queuing was sometimes unbearable. However, we really enjoyed our day and stayed until it closed at 5 pm.
If we were to go again I would investigate the "fast track" queue jumping prices as queuing with kids in the heat is rubbish! Also if you plan on getting a taxi after Legoland has closed, then you will pay a much higher price. From the entrance it was £20 then a metered rate, so we walked down to the main road and found a taxi from there. This was only £20 fixed rate and not metered. Make sure you keep this in mind before staying until closing. You may find it easier to leave earlier in the day.
You can check out a detailed post on Legoland Windsor here.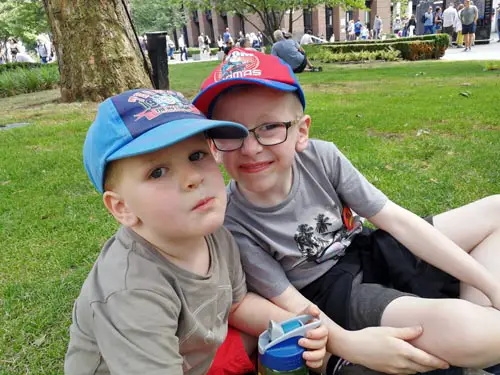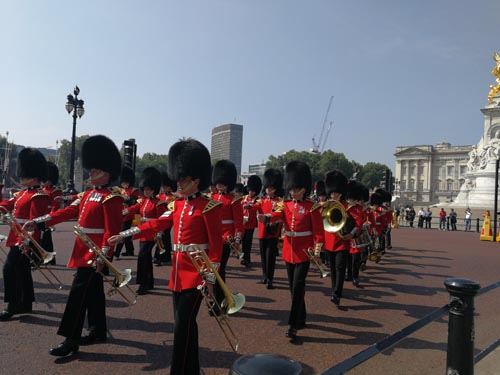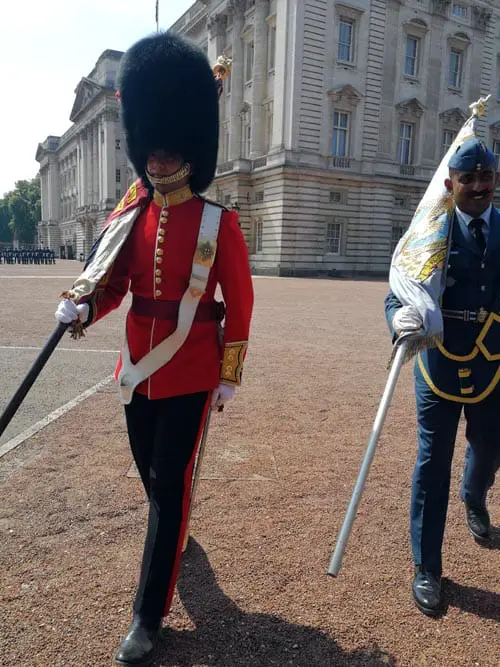 Sightseeing in London with Kids
Before leaving I purchased 48 hours hop on and hop off bus tickets with The Original Tour. The first day we used them we took the yellow route to Buckingham Palace to see the changing of the guard. We then walked up towards Hyde Corner before taking the blue route to the Natural History Museum.
The changing of the guard at the palace can get extremely busy. We arrived a good 30 minutes before it started and took a place at the side in the shade. However, it was soon very crowded and if you moved away you lost your space.
The Natural History Museum is really good for a free day out. The restaurant I thought was expensive but then you can kind of expect that when it is free to get inside. Donations are welcome of course to help keep the museum running. I think it is a good place to learn new things as it is a very hands-on experience for the kids.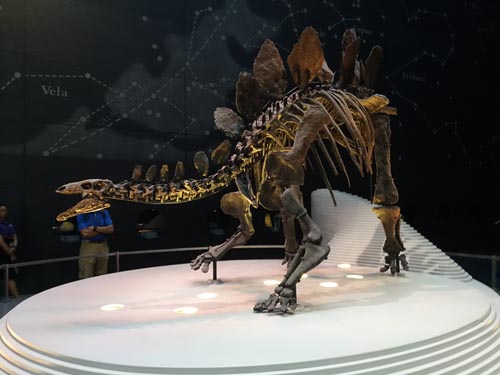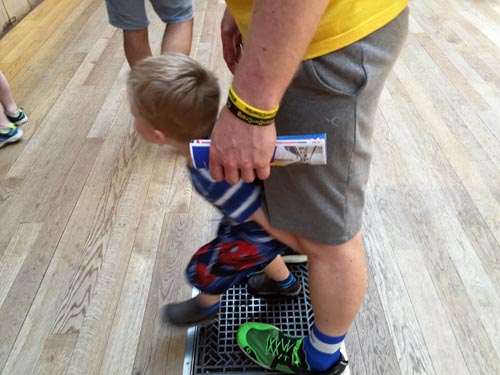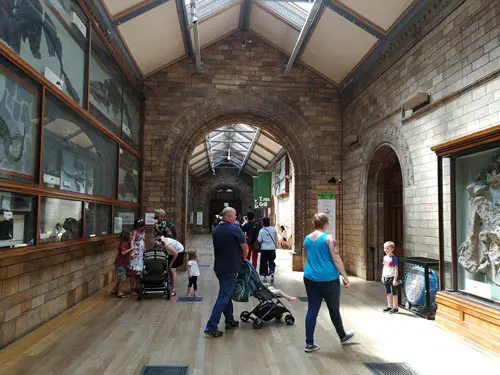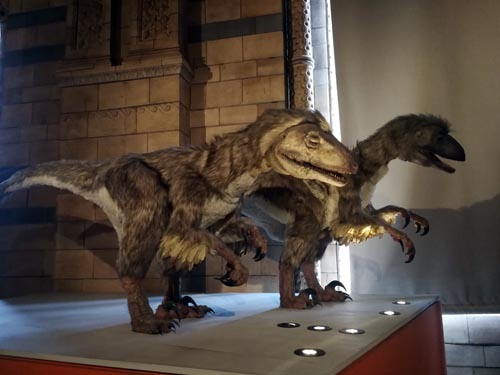 After our time at the museum, we headed back towards the hotel and used the free cruise tickets which come as part of the 48-hour admissions price. The cruise ticket goes from Westminster to Tower Pier (or vice versa). You can also pay extra I think to extend the trip and go all the way to Canary Wharf. The boat was very busy so make sure to get there in good time if you plan on getting on board. You can see prices and options on the Original Tours website.
On our last full day, we took the yellow bus route for just under half the route. We then walked down the Mall towards an RAF event that was on. It was really interesting, and the boys got to speak to one of the ex-pilots which they were so happy about. Although they were only interested in where the guns were on the plane! Oops!
After seeing the RAF planes, we headed off near to Trafalgar Square for a picnic. It was so nice such to sit and watch the world go by and seeing just how busy life in London actually is. I had promised the boys a game of football in the afternoon, which meant we doubled back on ourselves towards the park near to the Palace. We spent a good couple of hours letting the boys run around and just enjoying their last full day in London.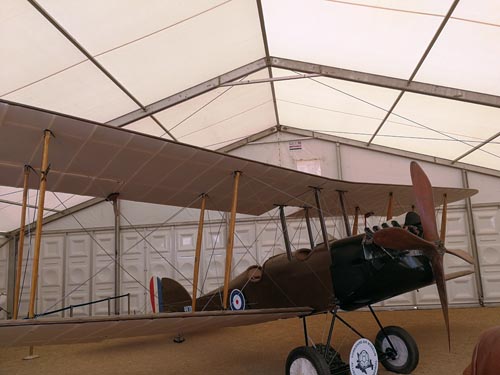 Little K was starting to flag so we walked towards one of the bus stops to pick up the Yellow bus route again towards the hotel. The bus might take a while and it can be uncomfortable in hot weather. However, we really liked getting around on the bus versus the underground.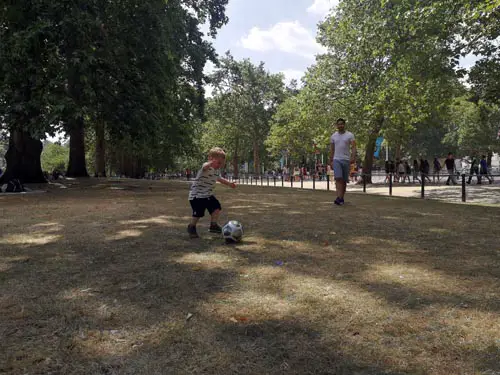 For more days out ideas in London then you can check out Kippers and Curtains post on Things to do in London. If you only have a few hours to explore London then there are also options for you to enjoy!
Getting Around London With Kids
Just like any city you have several ways to get around. The ways to get around London with kids are:
Walking (great for short distances or if you know where you want to go/fancy a walk)
Underground (we found it okay to use. However, it did get pretty busy and hot, with some severe delays during our time in London. Always a point to remember when travelling with young kids)
Bus (we didn't use the normal buses, only the hop on hop off buses, but we found these worthwhile and the staff onboard were very knowledgeable.)
Taxi (we used the taxi a couple of times and thought they were okay for getting somewhere without much hassle. Some taxis also have the MiFold booster seats available for children 4+)
Have you been to London with kids? Do you have any tips or advice for anyone thinking about heading to London?