We visited Paris in April 2016 on a family holiday. I have visited pre kids with one of my friends. I thought it would be a great place to explore with my boys while we were in France. In my mini travel guide, I will mention the places we visited as a family, but also places that may be of interest to other families.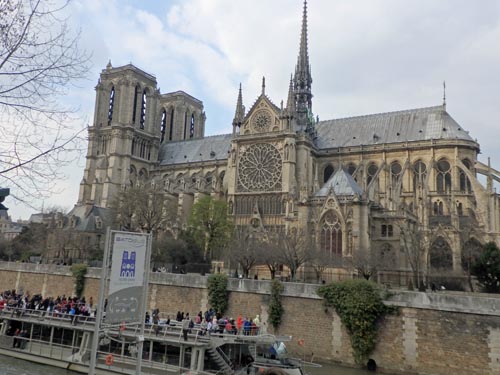 Guide to Visiting Paris with Kids
How To Get To Paris
From the UK the best airport to get to Paris is the Paris Charles de Gaulle Airport. It is roughly 14 miles North East of the city centre and it is easy to reach the city from the airport. If you are already in France then the trains have good connections to all the train stations in Paris (i think there are 8 in total). You can also reach Paris city centre on the bus.
Getting Around Paris With Children
Obviously there is the metro, however, remember if you have a pram this will be a struggle to use. There are steps everywhere which mean either folding the pram or carrying it up the stairs.  There are also buses, taxis etc. We walked for the whole day which in hindsight was pretty tiring. If you get a day ticket for the water taxis then this works out great value. It is also good for jumping off and on during the day. I would definitely recommend this option if you have young kids. It also gives you a different view of the city.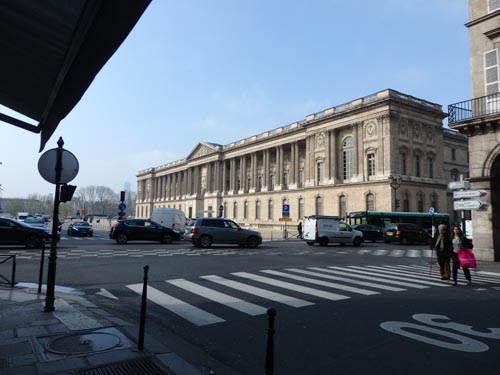 Where To Stay in Paris With Kids
We stayed for about an hour and a half away in La Croix du Vieux Pont which is a great place to stay. However, there are many places in Paris which suit all range of budgets. If you are staying overnight in Paris I also know of a few families that have stayed in Airbnb accommodation within the city.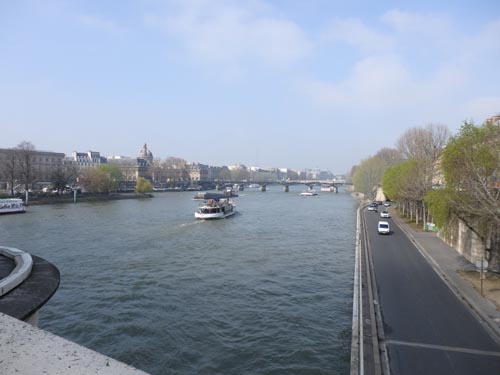 Where To Eat In Paris With Kids
You will be spoilt for choice in Paris. There are so many places to eat from the posh restaurants to take away places. We had a subway for lunch (across from Notre Dame) and for dinner, we ate in a restaurant close to the train station. Definitely a wide range of choices for you to choose from. You also need to try a French creperie or a bakery that sells Pain du Chocolat. They are amazing!
Things To Do In Paris With Kids
There are plenty of things to do in Paris. We visited a few of the big attractions so they are listed below. There are also another few ideas added on too.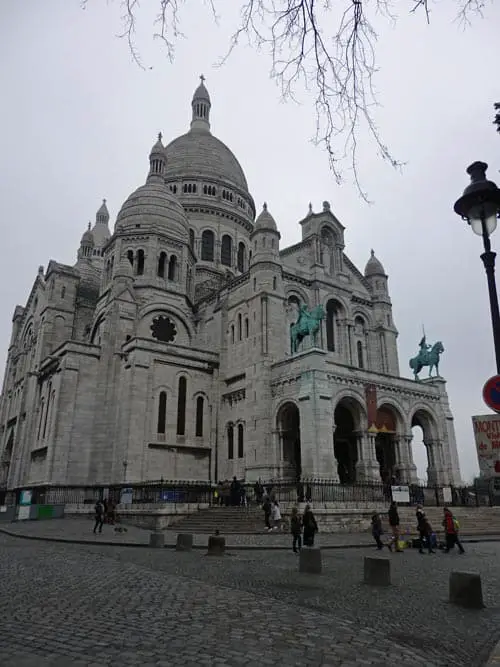 Sacré-Cœur
This is an iconic Basilica which sits on a hill above Paris. This was our first stop on our day trip to Paris. If you walk up you will have steps to climb. Coming up behind the church you will come face to face with lots of steps. If you come up from the front then the steps are easier to get up but still tough going with a stroller. It can be pretty busy but there is a beautiful carousel at the bottom which I'm sure most children would love. You can go inside, however, you have to be quiet and no pictures or videos are allowed. With my two noisy boys, I opted out of going inside.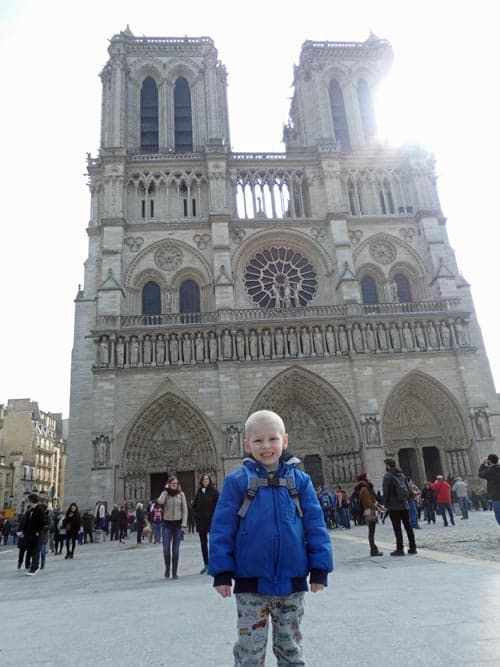 Notre Dame
This Catholic church is pretty famous worldwide, I think everyone has heard of it. I wanted to head inside however my boys were getting hungry so decided to look for food instead of going inside. I have been inside previously and it is a very beautiful church. It is free to go inside but you have to pay extra to go up to the roof. I did this on a previous trip and it has some great views and some great close-ups of the gargoyles. Outside can get very crowded with tourists etc, however, on my previous trip we went for a walk around Notre Dame (trying to get pictures from all angles!) and there was a quiet park area around the back. It may not be quiet at all times but certainly was when I visited!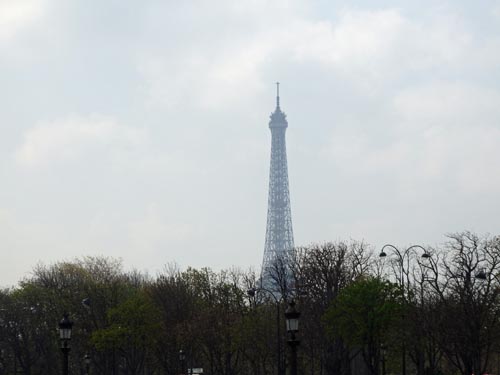 Eiffel Tower
Another must-see attraction. We didn't go up the tower, however, if you are going up prebook your tickets and get a lift pass. I don't think waiting in long queues is an ideal experience with any child. If you decided not to go to the top then you could hang out in Champ de Mars. This is a big grassy area which has some play parks too.
Arc du Triomphe
We only walked up to the Arc du Triomphe, however, you can go under the road and come back up in the middle to climb the 284 steps to the top. I expect you would get some great views over Paris from the top. It is pretty busy however the queues seemed to move pretty quickly.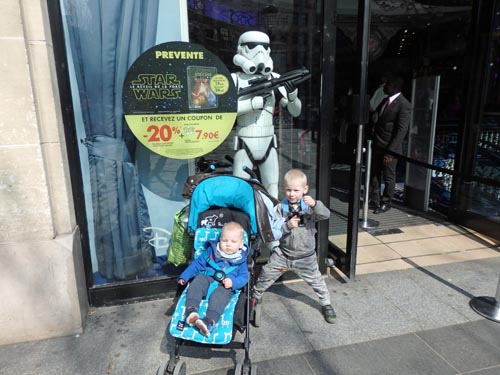 Champs-Elysees and Place de la Concorde
Walking up the Champs Elysees from the Louvre is a great walk. All stroller friendly and the pavements are pretty wide. It does get busy and you will see lots of great shops and fancy cars. We went inside the Mercedes shop and a couple of others as we walked up.
Take a bus tour or go on the river taxis
There are many tour buses going around the city. If your kids weren't big walkers then a bus tour would be a great option. We walked for pretty much all day, so on the way back from the Eiffel Tower we got on the water taxi boat to take us back towards Notre Dame. If you know you are going to use the boat more than once during your day then it makes it a worthwhile expense. If you are only going to use it once as we did then it is pretty expensive.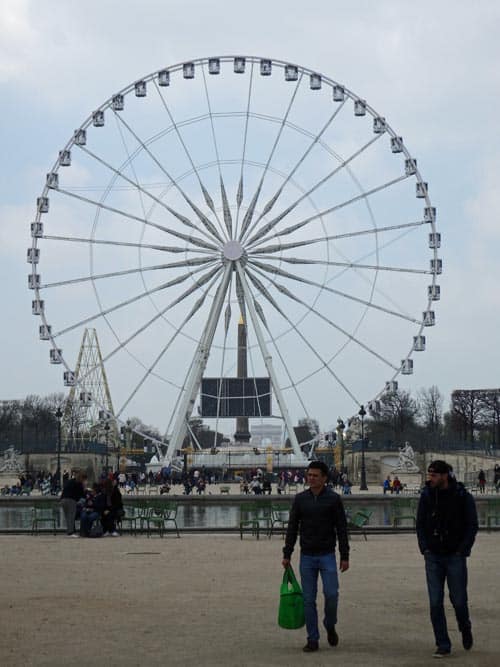 Go to a Park
There are many parks around Paris, including Jardin du Luxembourg and Jardin du Tuilleries. Tuilleries Gardens is the one that is between the Louvre and the Place de la Concorde. We walked through here and it was a beautiful place to walk through and let the boys walk around without traffic about. However, there are plenty of other parks for you to walk about and have a picnic.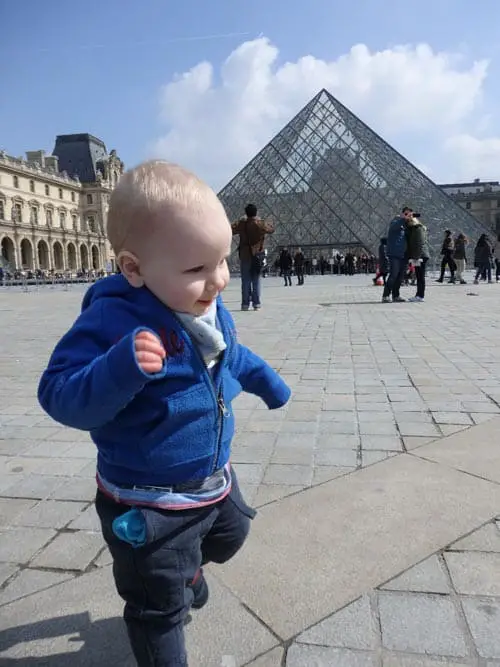 Museum
You have a number to choose from including the Louvre, Natural History Museum and many more. I'm not one for a museum and last time I visited the Louvre with a friend we had to leave as it was so hot we were both going to pass out! The Louvre is also crazy busy, so with young kids, it may not be ideal. However, I have heard good things about Cite des Sciences, which is the Science Museum. 
There are many more places that you can visit which I haven't listed. Paris is pretty child-friendly, I used a stroller throughout the day and only found it hard at the Sacré-Cœur with all the steps.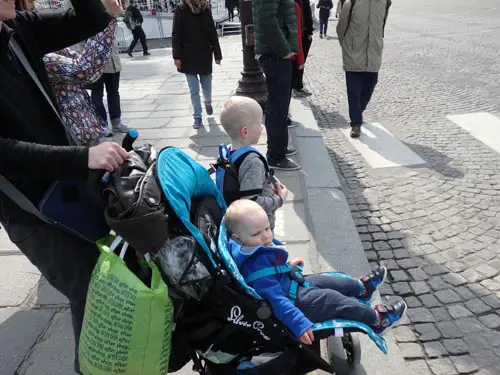 Further Afield – Day Trips From Paris With Kids
If you are looking for something a little different, then you could do a day trip from Paris to a theme park. Of course, there is Disneyland Paris, however, there is also Parc Asterix. Pop over to Giving Up Normal for their post all about Parc Asterix.
Is Paris Family-Friendly?
I would say that Paris is family-friendly. We only spent a day in Paris, however, we managed to get everywhere with the pram and the boys enjoyed looking about. I took the pram and the carrier and found no problems when out and about.
Have you been to Paris? Let me know your thoughts!