A quiet and peaceful campsite located in the region of Dumfries and Galloway. Brighouse Bay Holiday Park also has a beach within walking distance from the campsite (Brighouse Bay Beach). Perfect for an afternoon walk or even a day to relax (if the weather is decent!).
I think Brighouse Bay Holiday Park is great for families, couples, and outdoor lovers. Being pet friendly too is an absolute bonus which means you can bring your furry friends along for the holiday too.
My parents had been staying at the holiday park prior to my arrival with the boys. We didn't get to use many of the facilities as I forgot our swimming stuff (there is always something I forget haha)! However, we still all had a blast and loved the holiday park.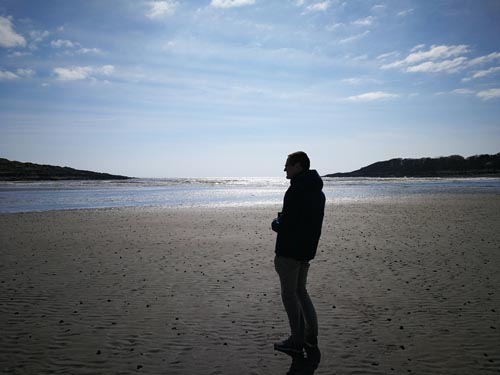 Brighouse Bay Holiday Park, Dumfries & Galloway
About the Holiday Park
Being a family owned holiday park, Brighouse Bay Holiday Park has a lot to offer. With a sandy beach for you to enjoy, you will definitely enjoy this tranquil located holiday park which is full of wildlife and nature. You can read more below about the facilities that are available at the holiday park and some of the activities you can take part in during your holiday.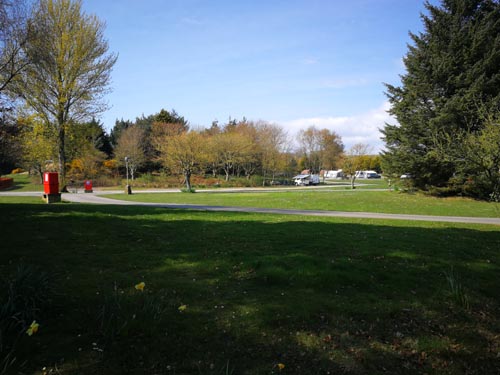 Facilities
We didn't get to test out all the facilities, but we did enjoy lunch in the onsite cafe which is up at the leisure club. The food took a while to come but it was decent quality and tasted great for the price you paid. There is also a doggy friendly section near the door so your dog(s) won't be left outside alone and can chill out with you and the family.
Leisure Club with heated indoor pool, jacuzzi, toddlers pool and gym
Bar and restaurant which serves all meal times (breakfast, lunch and dinner)
Small cafe which has Wi-Fi
18-hole golf course and driving range (while enjoying the stunning views!)
Outdoor play areas for the kids to enjoy
Family pitch and putt
Mini 10-pin bowling
Pony trekking (seasonal)
2 toilet blocks (one was still being built when we were there but I'm sure it must be open by now)
Onsite shop for your essentials like milk, bread etc.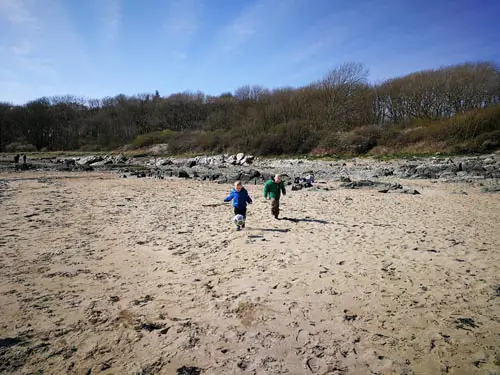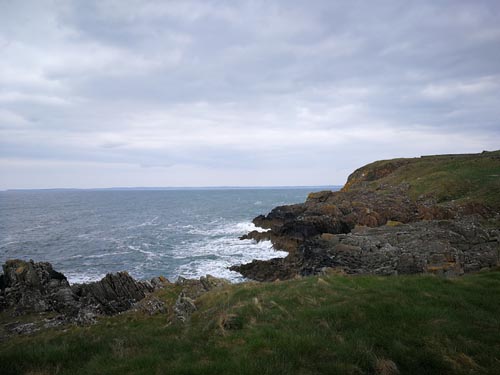 Other Things To Do
The Beach
The beach is within walking distance for the campsite and would be a great place to spend a day if there was decent weather. It was really windy when we stayed at the Holiday Park but that didn't stop us visiting the beach and we played football for a little while before heading back to warm up!
Cycling
You can enjoy cycling outwith the park (Sustrans route 7 is close by) or you can enjoy the mountain bike trails at the holiday park. Certainly enough to keep an active family entertained.
Coastal Walk
An easy family walk, a few steep drops so watch the little ones and keep a hold of them. However, the views are great and you can stop and enjoy the views on the way around. We stopped to watch the birds at one point as we could see them nesting.
Golf
The golf course offers you some great sea views. I don't play golf so I can't advise how good the golf course at Brighouse Bay is but it certainly looked like a lot of people were enjoying their games of golf.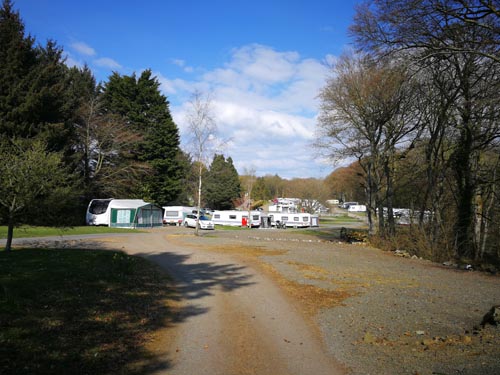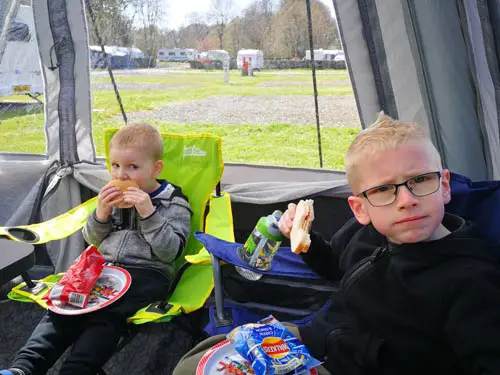 Accommodation
Camping & Touring
Campers can enjoy one of the many grass pitches (some have electric hook up too). Tourer and motorhome owners have the choice of booking onto one of the hardstanding pitches with grass with electric hook-up or with electric and tv hook up. Brighouse Bay also has fully serviced pitches (which is what we stayed on) these include electric hook up, tv hook-up, water and wastewater drain.
Holiday Homes
Self-catering holiday homes for hire (maybe a try before you buy!!) with some having a lovely sea view for you to enjoy. If you are looking to jump into a hot tub during your stay then Brighouse Bay Holiday Park also has hot tub holidays available for hire too! Bonus. As we didn't stay in the self-catering holiday homes I cannot comment personally, however, I would love to go back and stay in one as I really liked the campsite (it was just a bit long for a journey time for me from Edinburgh).
Glamping Pods
The glamping pods are located near one of the ponds, I'm pretty sure we must have walked straight passed them but I don't remember seeing them! If you are bringing along your dog(s) then make sure you ask for the dog-friendly glamping pod upon booking. Each glamping pod at Brighouse Bay is equipped with a fridge, microwave, kettle, lighting, heating, foam mattresses and they sleep up to four. Outside you can find a lovely decking area and outdoor furniture and parking.
Farm Cottage – Self Catering
If you love self-catering cottages then you could even try booking the Old Mill Cottage at Brighouse Bay Holiday Park. Located in a quiet spot of the holiday park you can enjoy this former mill for the duration of your stay. You will even find the mill's wheel in the sunroom which I'm sure the kids will enjoy looking at. You can also bring along your dog(s) as long as they stay off the furniture. You can find out more information about Old Mill Cottage on their website.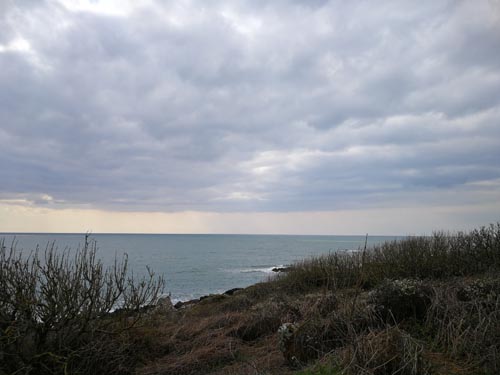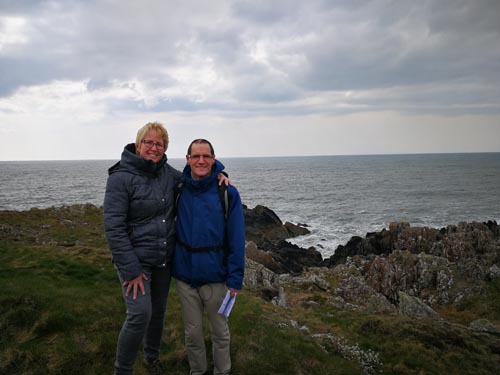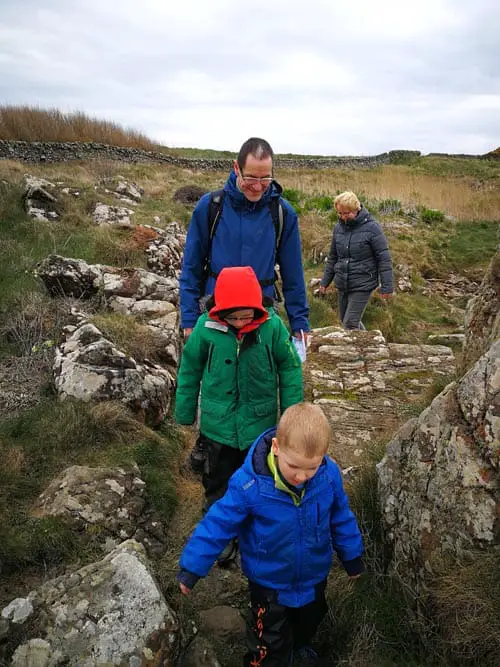 Overall View of Brighouse Bay Holiday Park
I really loved our stay at Brighouse Bay Holiday Park. It was a bit of a trek to get there and I certainly don't trust my sat nav anymore haha. However, that isn't their fault. It's a lovely quiet holiday park and there is plenty of things for the whole family to enjoy. I would definitely stay again if we ever have the time to go back again.
If you didn't mind driving then within an hours drive you can reach Bruce's Stone at Loch Trool.
Disclaimer: We paid for our own stay at Brighouse Bay Holiday park and have not been paid in any way for doing a review.
Pin for Later?