You can't beat a family villa holiday! When we went to Croatia on our family holiday we stayed in the beautiful Villa Dia which is in the Dubrovnik region of Croatia. When we first booked our holiday we were going to stay somewhere completely different but our flights were cancelled and that is when we found Villa Dia via James Villas. I can personally say we definitely made the right decision so it must have been fate that our flights had been cancelled.
Villa Dia in Dubrovnik, Croatia
About Villa Dia
Located in Brsečine which is roughly 40 mins from Dubrovnik it makes a great escape for a family holiday. Villa Dia has 2 separate buildings with bedrooms, kitchen etc which makes it ideal for big groups or multigenerational families wanting separate areas.
With stunning views of the Elaphiti islands, you will definitely want to stay and not go home! The best views are from the pool area or from the sheltered terrace which has a seating area too.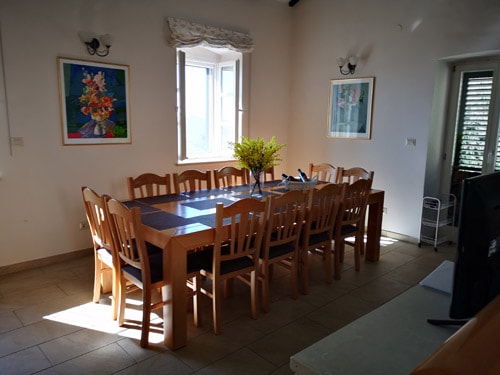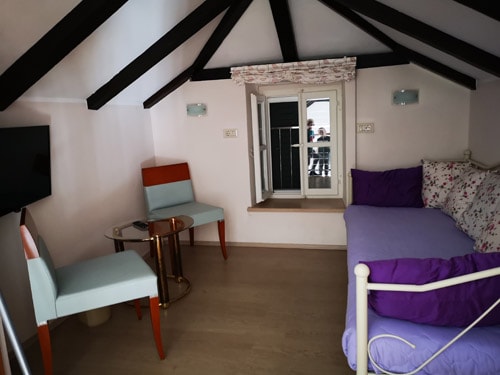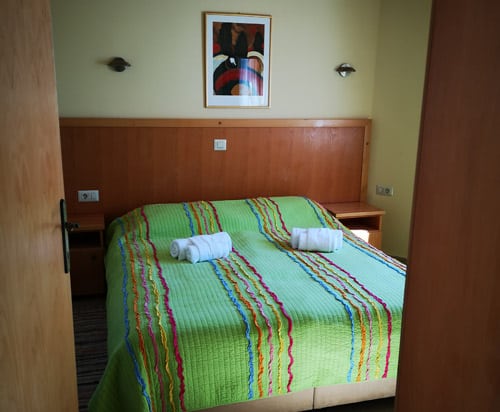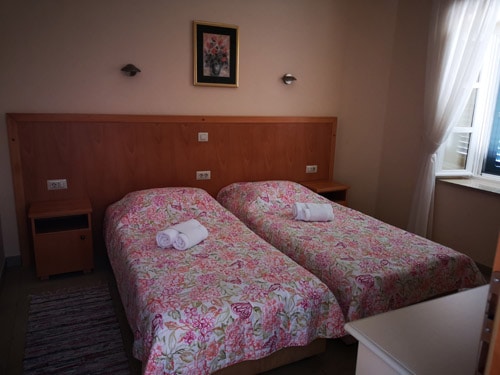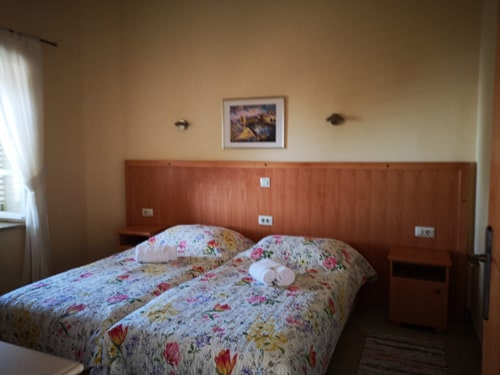 Main House
The main house can be accessed from the driveway through the front door. In the entrance hall, you will find two twin bedrooms each with A/C and en suite shower room. Climbing up the staircase you will then be in the main living area which has a dining room, kitchen and a double bedroom (A/C) with a shower room next door to the bedroom for easy trips during the night (ha!). There is also a washing machine in this shower room which I used several times during our stay. A beautiful staircase also leads up to a mezzanine area which has a small seating area in it. However, we didn't use this during our stay. From the first floor, you can access the pool area and also the second building by steps.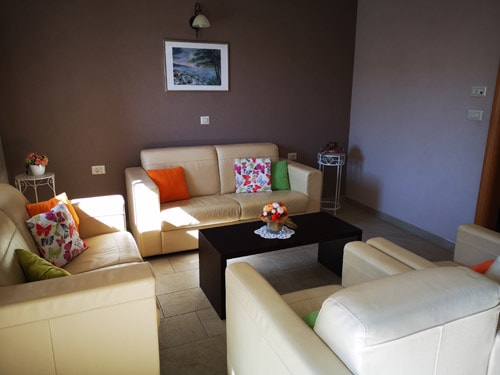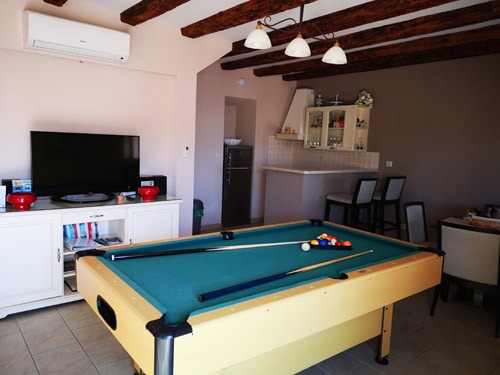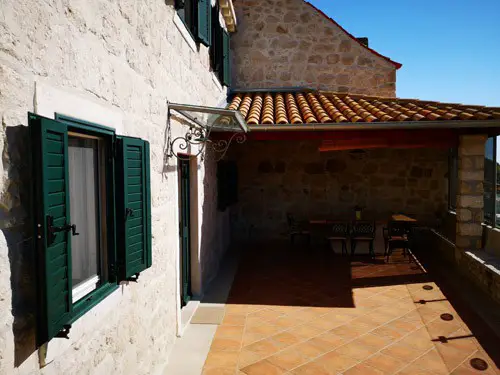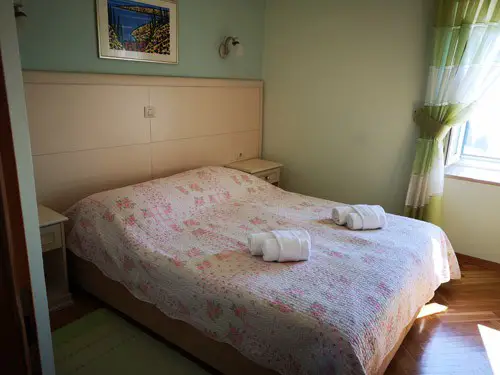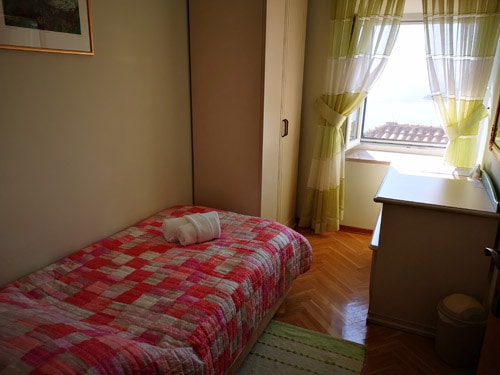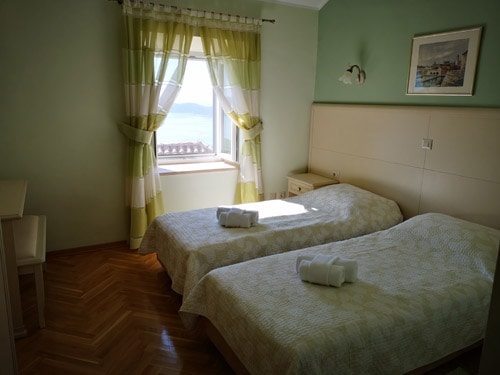 Annexe
The annexe has its own covered outdoor courtyard where we enjoyed many evening meals together. Inside you will find an open plan kitchen, diner, and seating area, along with a handy WC.
Upstairs there is the main shower room, 1 double bedroom, 1 twin bedroom (with ensuite) and 1 single bedroom. The annexe was perfect for me and the boys, as they are earlier risers and it meant I could get them up, dressed and fed without waking the rest of the family.
Oh, and there is a pool table downstairs too which was handy for keeping the boys entertained!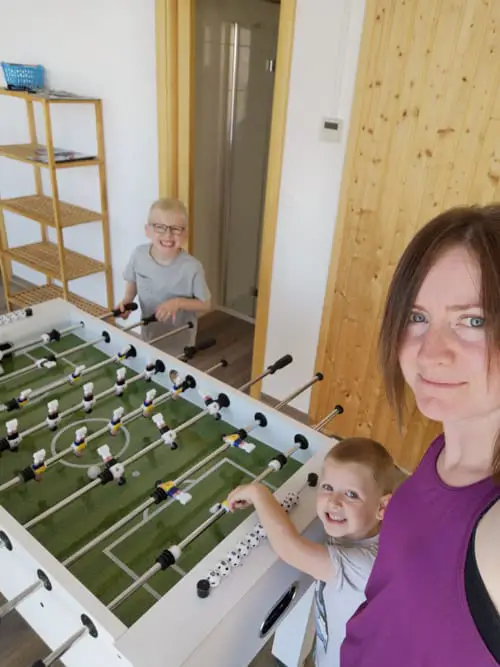 Villa Dia Facilities
FREE A/C
FREE Wi-Fi (we did have problems with the WiFi so we mainly used our own dongles)
Hairdryer
TV in both buildings
Washing Machine
Dishwasher (saves on the washing up!)
Table football
Sauna
Pool table
Private pool
Highchairs and Cotbeds (must request these in advance!)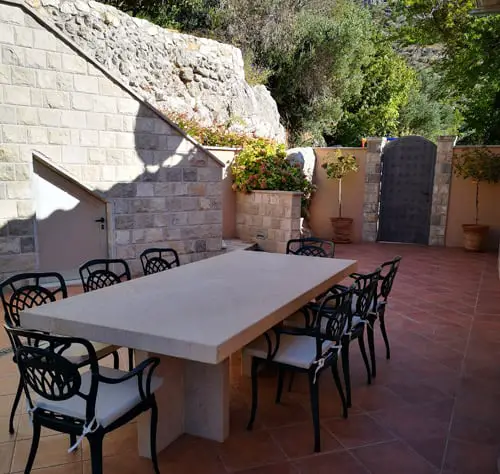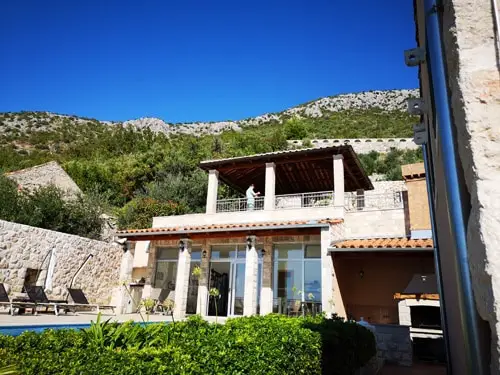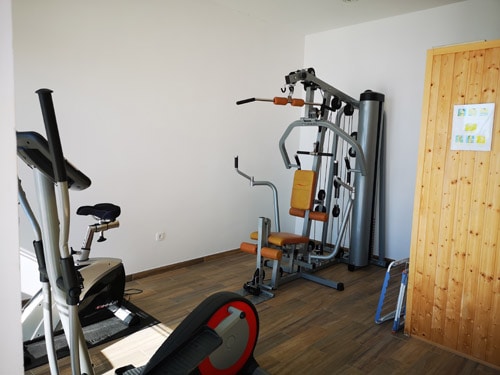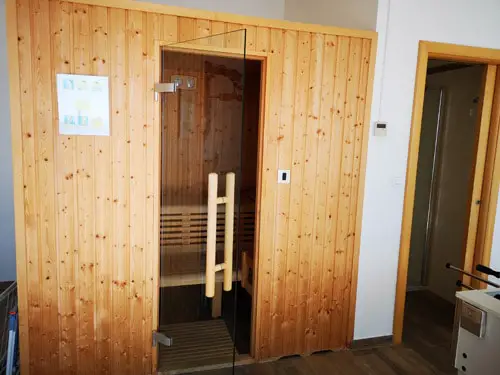 Outdoor Facilities
There are so many places for you to sit and relax which makes it handy if you want to grab some time to relax by yourself. My dad went "missing" a few times and would take us ages to find him! Haha!
There is a gated play area for the kids, a sun terrace, another shaded sun terrace with a BBQ. You can enjoy your own private pool with stunning sea views and lastly a sunroom with a multi-gym and exercise bike. The sunroom also has a sauna and a shower/WC which was handy when you didn't want to walk back to the villa while at the pool!
You will more than likely need your own car to get to the villa. One word of warning we had a big hire car (Transporter size) and getting parked at the villa was a nightmare due to the narrow streets and angle of the driveway. So make sure you are prepared for parking or hire smaller size cars haha.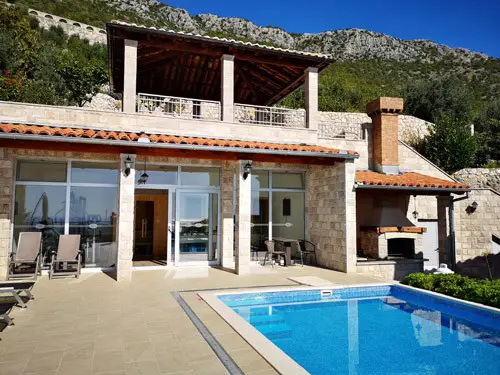 Extras at Villa Dia
If you like your fresh bread/pastries for breakfast then do not fret as the owners of the villa have an agreement with the local bakery that comes around with fresh food. Just make sure you are outside the main villa waiting and the local bakery person will drive past and you can choose what you need. PERFECT!
We headed towards Dubrovnik for supermarkets for food which was okay for us. My brother and his girlfriend headed out to Dubrovnik a few evenings (young ones these days! Ha) and they managed to get an Uber back to the villa pretty easily and wasn't too expensive.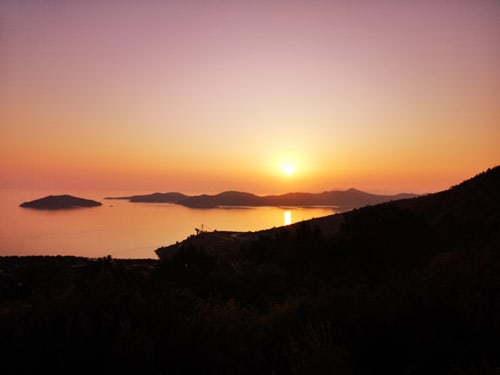 Conclusion
Villa Dia I think has got to be my most favourite villa we have stayed in with my family. If we had any problems, the villa owners were always a text or phone call away and were more than happy to help. The pool shower had a leak and was shooting water like a fountain up in the air. We couldn't find the tap to turn it off at the mains and the villa owners came a quickly as they could to save the day! We would definitely stay here again and would recommend it to any group or multigenerational family going away on holiday together.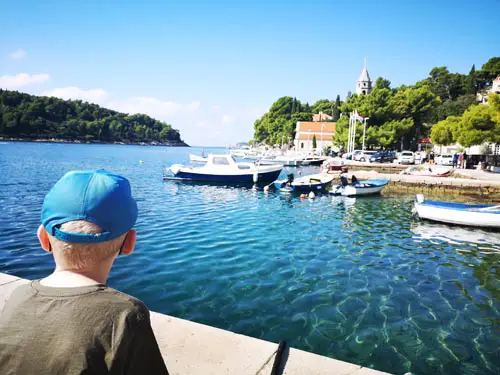 Things To Do With Kids In Dubrovnik
If you are looking for ideas of things to do with kids then take a look at my top things to do in Dubrovnik with kids post.
Have you been to Dubrovnik before? Would Villa Dia be on your list for staying in? Let me know in the comments below.
Disclaimer: We paid for our stay at Villa Dia and have not been paid to do a review. 
Pin for later?