A Scottish family road trip is a MUST do this year. Living in Scotland you would think we would go exploring more. Unfortunately, we still haven't found time to go exploring in our own "backyard". With its beautiful scenery, interesting history and many great attractions, Scotland is a great place for a family holiday; especially a Scotland family road trip. It does rain a lot but hey, its Scotland. As for those pesky midges, make sure you bring a bag full of sprays or head nets to keep them at bay! For many years now I have had a must-do itinerary for a Scotland family road trip and I thought I would share it with you all.
Okay, it doesn't cover everything but for us as a family, this would be our perfect Scotland family road trip itinerary  in the Highlands.
Scotland Family Road Trip Itinerary – The Highlands
Arriving in Scotland
As we live in Scotland we wouldn't be flying into any airport. However, you could fly into Edinburgh or Glasgow and pick up your hire car. I have based our route on starting in Edinburgh as it is closer to us.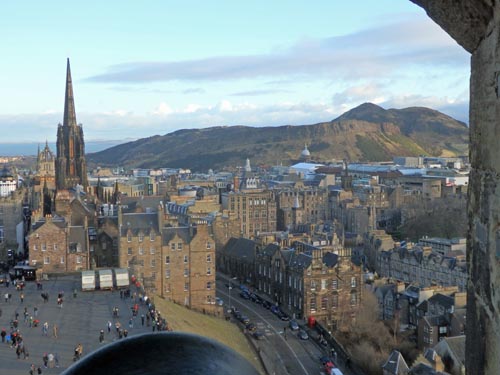 Edinburgh
Spending some time in Edinburgh would be a great first stop (especially if you have had a long flight). You could visit the Castle, National Museum of Scotland, Camera Obscura or even just explore the streets for a spot of shopping. They are plenty of options for hotels from budget hostels to luxury hotels. I'm sure there is an option out there for you.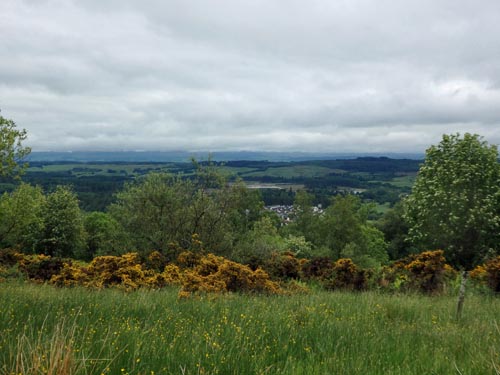 Loch Lomond and The Trossachs
Next up is Loch Lomond and The Trossachs National Park and stopping in Callander (one of my favourite places!). On the way, you could stop at the Kelpies, or Blair Drummond Safari Park. There is also Stirling with its beautiful Castle that is just off the drive where you could spend a good few hours exploring. In Callander, you have a good selection of 3 or 4 star B&B/guesthouses. The Abbotsford Lodge Guest House is lovely and has some great family rooms available.
In Callander, you can go cycling or hiking. For cycling, you can cycle along the cycle path towards Strathyre and further afield. Walking wise you could walk up to Bracklinn Falls or to the Falls of Leny. All family-friendly walks and not too hard going. If you want some other ideas then head over to 10 Adventures for their guide to walking in the Loch Lomond and The Trossachs National Park.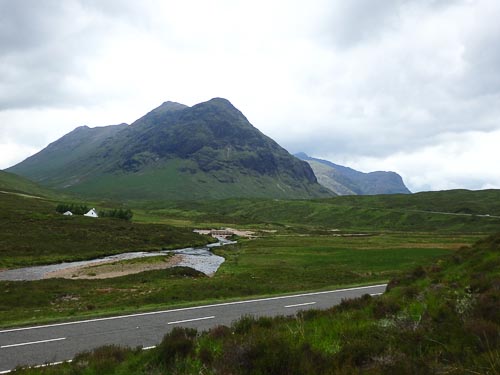 Glencoe and Rannoch Moor
You are in for a treat.  If you suffer from car sickness then this section may not be as enjoyable, but it really is worth it for the views. From Callander, you drive up past Lochearnhead and Crainlarich before joining the A82 and driving up towards Glencoe. There are many places to pull up at the side of the road to take pictures. Crianlarich is a nice spot to stop for a break if needed. Rannoch Moor is a stunning area, open wilderness and beautiful views. Unspoilt beauty, which you can enjoy along the way. You could make a stop at Glencoe Mountain Resort for tubing or a chair lift ride before heading to Fort William.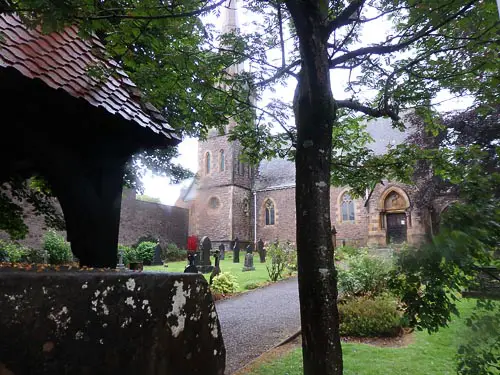 Fort William
Basing yourself in Fort William you could easily spend 4 or 5 nights here. Taking in the scenery and the many things to do. It is great for the outdoor family with the amount of hiking available, biking, rafting. You name it, you could probably do it in Fort William. My top places to visit would be the Jacobite train to Mallaig (Harry Potter Train). Although you would need to book in advance as it does tend to sell out from what we have heard.
I would also love to try the climb, Ben Nevis, again. I attempted it back in 2013 in memory of my brother, but unfortunately, it was torrential rain and 60mph+ winds. I managed to get to the top of the Five Finer Gully (zig-zag section) before having to turn back.
Easily walks would be from Fort William to Neptune's Staircase or just the walk/up around Cowhill.
Accommodation wise there are hostels, B&B's, Guest Houses, and Hotels. Plenty of options for all budgets.
Aviemore
Not exactly a straight line but I would then head inland slightly to Aviemore. Basing ourselves here for another 3 or 4 nights to enjoy the attractions in the area.
For the animal lovers in the family, you have the Highland Wildlife Park. Where you could spend a full day exploring this 105-hectare safari park and zoo. Next up for the train lovers, is the Strathspey Railway. You really can't beat travelling on an old steam train through beautiful scenery. An added bonus for train lovers would be a trip to the Cairngorm Mountain Railway where you will find Scotland's only funicular railway.
In Aviemore itself, there are plenty of activities for all ages and surrounded by beautiful scenery you may just want to chill after all your activities.
Accommodation wise you are spoilt for choice from B&Bs, guest houses, to hotels, you will also find plenty of self-catering accommodation too.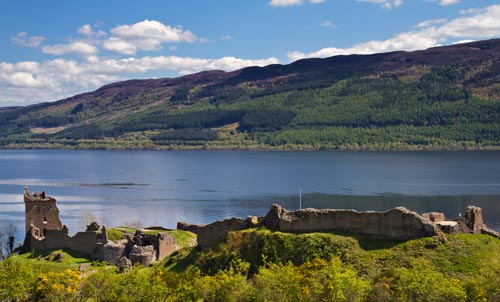 Inverness
The Highlands largest city is up next. You can find plenty of options to keep the family happy. Full of culture and history you can explore some Castles, do outdoor activities and maybe even go Nessie spotting!
My must-do item to do in Inverness would be to head to Loch Ness and explore the shores. Just heading to the Loch Ness Centre or going on a cruise on the Loch would be a great family day out.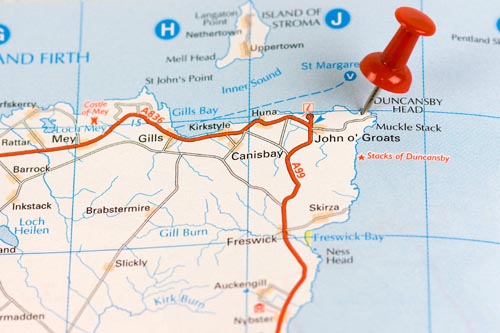 Got Longer to Explore?
So if you had longer than 7-14 days then you could head up towards John o' Groats. Although you may be able to fit everything in if you didn't want to spend some days relaxing etc. From Inverness to John o' Groats its roughly 2hrs 40 mins. You could stop along the way for some resting before arriving. There are places to stay in John o' Groats. However, I have chosen Thurso as there seemed to be more places to choose from.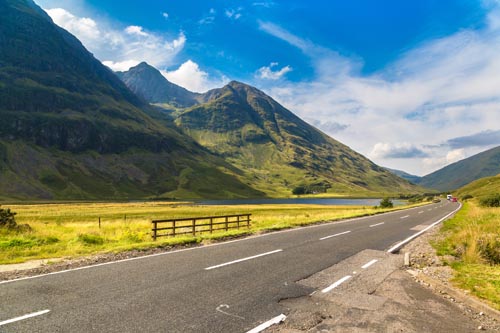 What Goes Up Must Come Down
Remember after driving all the way to John o' Groats you still need to drive all the way back to Edinburgh. Unless you are flying out from another airport. If you felt brave it's a 5.5hour drive in total. However, with children its a long drive so you may wish to stop along the way overnight before returning to Edinburgh. You can also check out our tips for keeping kids entertained in the car.
Personally, for me, this would be our perfect Scotland Family Road Trip in the Highlands. It gives great options from 7 to 14 plus nights depending on how long we decided to stay in each location. There are plenty of options to keep the family entertained and I am sure you would have a great family holiday in Scotland!
If you are interested in other ideas for UK road trips then check out the UK's best road trips.
Where would you love to visit in the Scottish Highlands? Let me know in the comments below.