Salzburg, Austria is a beautiful, historic city that is also very family-friendly. There are plenty of activities to keep kids entertained, from visiting museums to playing in the parks. Here is a mini travel guide to help you plan your trip to Salzburg with kids. Salzburg is a great city to take your children to no matter what age they are.
There are lots of fun things to do in Salzburg for families, far more than what I have included below. However, I feel these are great places to visit in Salzburg with kids.
Important Note: This post may contain affiliate links. I earn a commission from qualifying links in this post. (Disclaimer)
Mini-Guide to Salzburg with Kids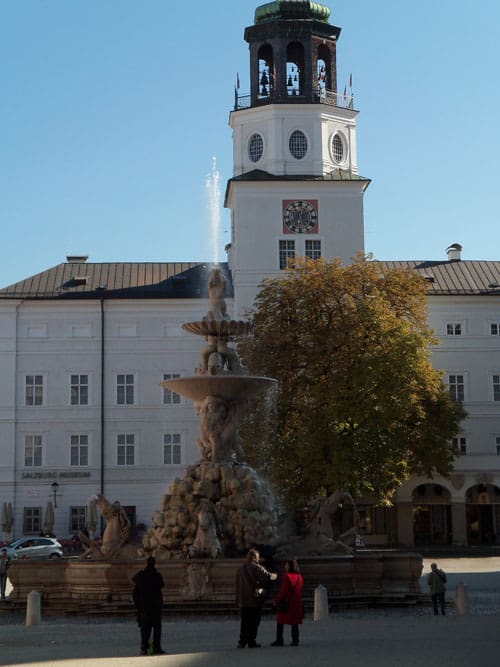 Salzburg is famous for the musical play/film called the Sound of Music, so if you are a fan, you will be sure to find something to keep the whole family entertained. If you come to visit Salzburg then you will find the city is full of great baroque architecture and Salzburg's old town (also known as Altstadt) is a must-do to walk around. With its cobbled streets, it has such a romantic feel about it.
Salzburg would also be great for a short family break with your family.  If you are fans of Wolfgang Amadeus Mozart, then you will find things to do as well, as Salzburg was where he was born in the 18th Century.
How To Get To Salzburg
Salzburg can easily be reached from the airport (this is where we flew into) and most big airlines do fly into the airport which is ideal. You can also get to Salzburg by train and car from the neighbouring countries.
Getting Around Salzburg With Kids
Once in Salzburg, you can easily get around by walking or public transport. Taxis are also available. The old town is pedestrianized so there will not be many cars around (if none at all). I thought it was a lovely place to explore on foot as you don't have to worry about the traffic.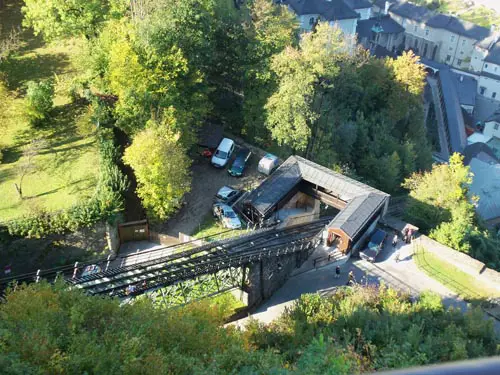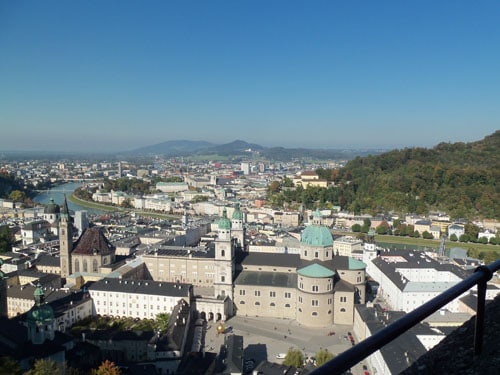 Where To Stay In Salzburg With Kids
So where should you stay when visiting Salzburg with your family? Well, we stayed in the old town at Altstadhotel Wolf-Dietrich, it was in a good location, although it did take us some time to find it in the dark while we were arriving by car. There are many hotels about though and the Salzburg tourist website is a great place to start. There are many great family hotels in Salzburg, so you are bound to find one within your price range.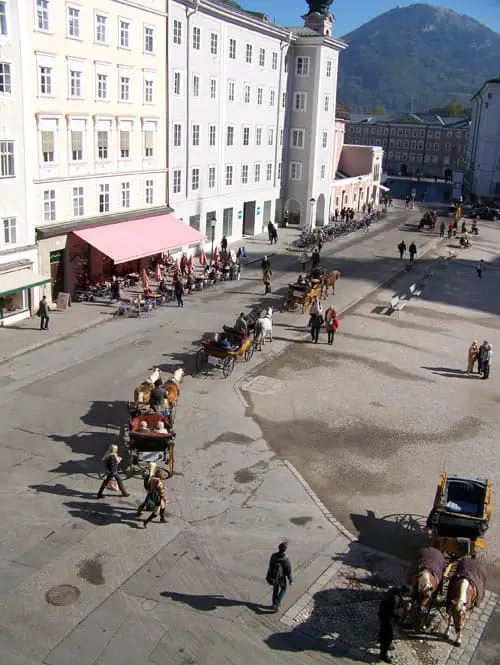 Where To Eat In Salzburg With Kids
What better way to get to know a city than by tasting the local cuisine? When visiting Salzburg with children you won't be short of restaurants and cafes staying in Salzburg. You may not find something for everyone, but you won't starve that's for sure! I found some great restaurants in Salzburg which were full of locals (which means they must be good if the locals eat there!).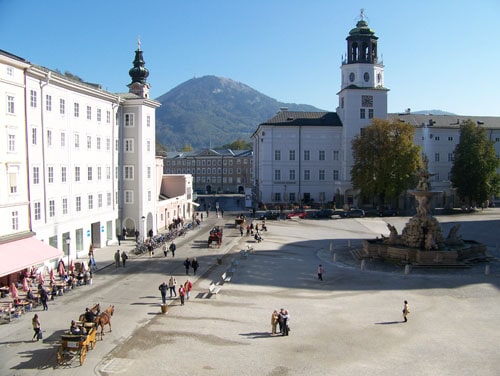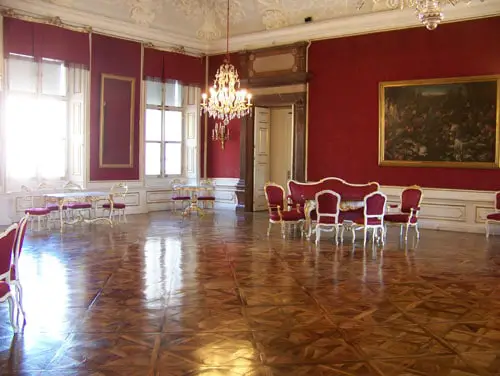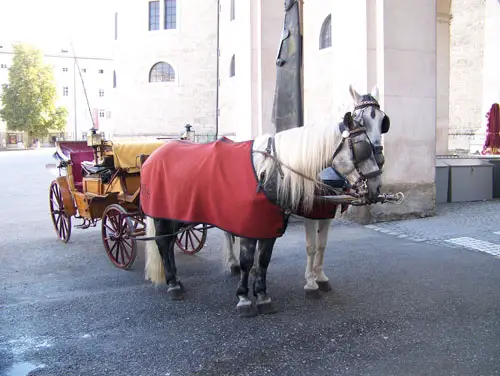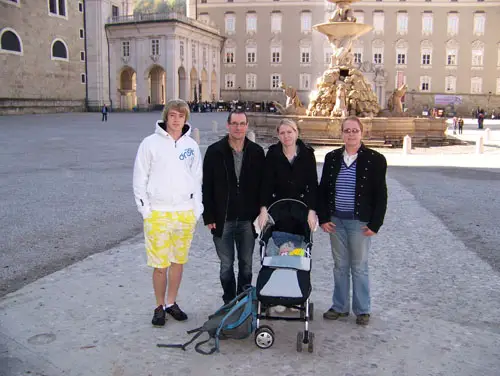 What to See in Salzburg
If you are wondering what to visit in Salzburg during your stay, then I have researched some of the top things to do in Salzburg with kids. A great tip is if you plan to do quite a lot of top Salzburg attractions then the Salzburg Card might be a great option for you to save some money. You can find more information on the Salzburg Tourist Website. Find below just some of the ideas you can do while visiting Salzburg with your kids.
One of the best things to do in Salzburg is to visit the Castle. Set high above Salzburg this is a great place to visit with the kids. It is the largest, fully preserved fortress in central Europe. You will get some great landscape shots from the top if you love great views. You can take the funicular railway up to the fortress which departs from the Festungsgasse. Open all year round (times vary) and prices vary depending on what ticket you choose. When we visited you couldn't take the pram round some of the areas and had to carry my son. A baby carrier is necessary if you have little ones just in case this still applies.
Do a Sound of Music Tour
There are quite a few companies that offer tours, I personally didn't do a tour (I haven't even seen The Sound of Music) so I can't offer you advice on which is best. However, it is very popular, and I saw a number of families doing tours.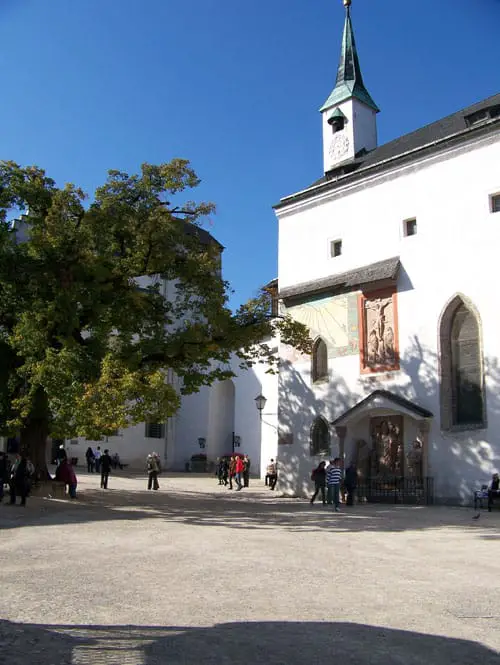 Walk Round the Old Town (Altstadt)
A great way to see the Salzburg sights is to get some good sturdy shoes on and head out on foot. It is easy to do and free! Just exploring by foot around the old town is just an amazing experience. There are many beautiful streets and shops to look in. Some of the streets are cobblestones so if you are taking a pram make sure you have a strong pram/buggy! Or to make it easier have a baby carrier to hand instead of the pram.
If you are looking for places to visit near Salzburg, then Schloss Hellbrunn is a good option. It is an early Baroque villa built between 16113-1619 by Markus Sittikus von Hohenems, Prince-Archbishop of Salzburg as a Summer residence. It is outside the city, so you would need to go by car or public transport. By car, it is roughly 20 mins for the city. The trick fountains seem to be so fun and family-friendly (if you have the Salzburg card mentioned above then you can get in for free). Be warned you may get wet!
The palace was built about 1606 on the shore of the Salzach river. The Gardens are beautiful, and it will give you a chance to stretch your legs and have a look around.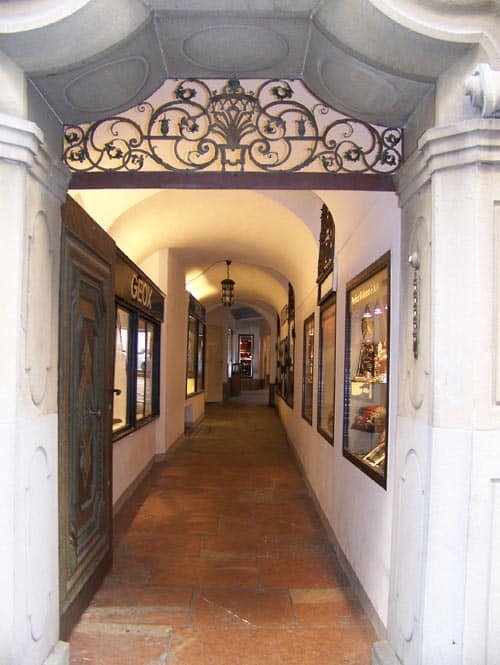 Salzburg Zoo
Again, if you are looking for places to visit near Salzburg, then the Zoo should be taken into consideration. It is a little further afield near Hellbrunn Palace but you can't beat a Zoo when you have kids! The zoo opened in 1961 and is home to over 140 species of animals.
The DomQuartier
A UNESCO World Heritage Site, this expansive Baroque complex offers art & cultural history tours. The tours are free if you have the Salzburg card.
There are plenty of places to visit in Salzburg that are about Mozart. This includes his birthplace and residence which are in Salzburg. If you buy the Salzburg card you can get in for free which makes the Salzburg card a great investment towards saving for family travel.
Above are only a few things to do in Salzburg with kids. There are also a number of other places to do in and around Salzburg. If you use the Salzburg tourist website, then you will find many other places to take your kids for a day out in Salzburg.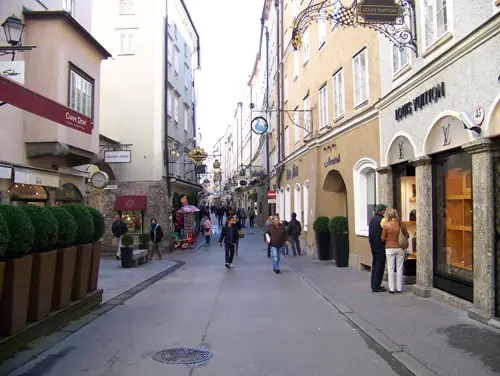 Is Salzburg Family Friendly?
Did I find Salzburg family-friendly? Yes, I would say Salzburg is great for all ages, young and old (and by old we mean the parents!). You can easily get around with a pram but make sure it can withstand the bumps from the cobblestones. Salzburg is ideal for a short break or as part of your longer family travel plans.
Top Tip For Families Visiting Salzburg
I recommend buying the Salzburg card if you plan to do a lot of the sights. You can also use public transport (check which ones are on the main website) for free.
Have you been to Salzburg with Kids? Let me know your thoughts!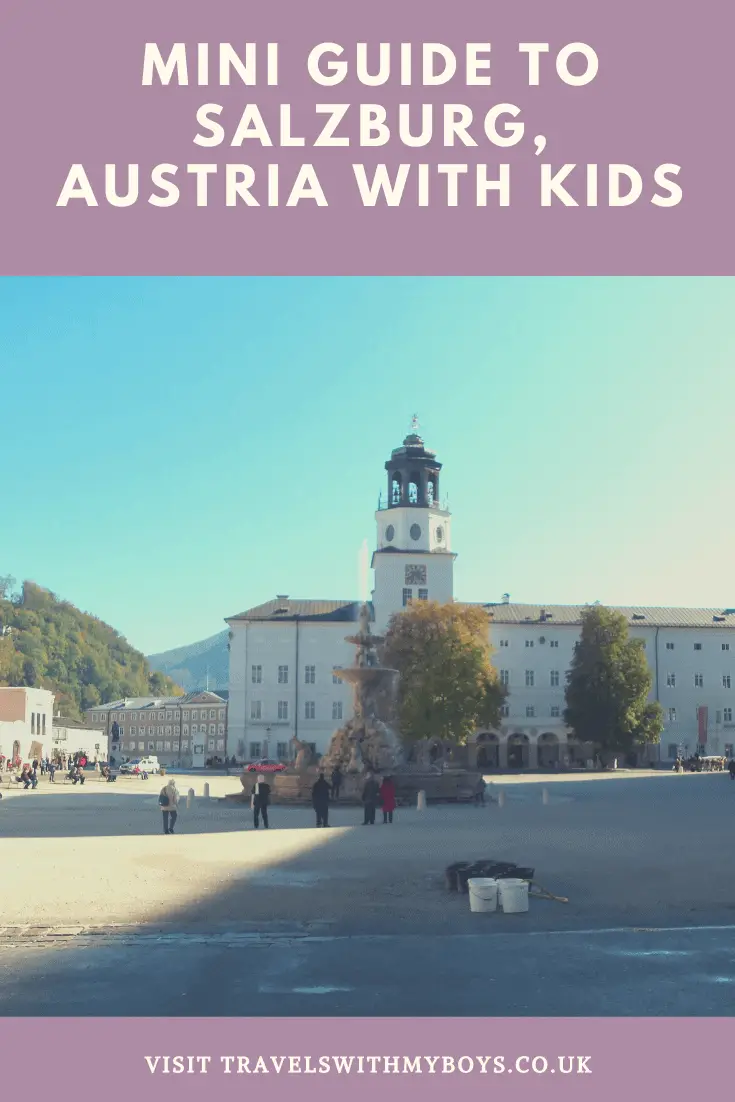 First Published Feb 2016