Hohensalzburg Castle sits at the top Festungsberg, which is a small hill in the Austrian city of Salzburg. We visited back in 2011 on our Austria and Germany Road Trip. You get some great views over the city and the inside of the castle is so beautiful. I thought it was definitely worth the visit.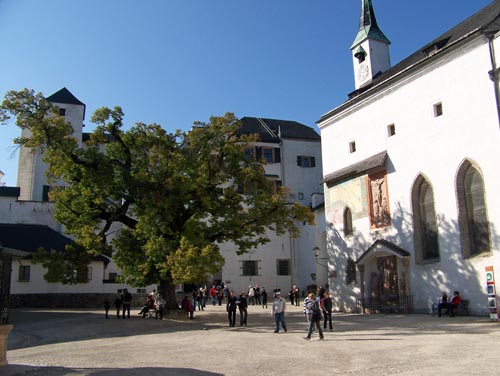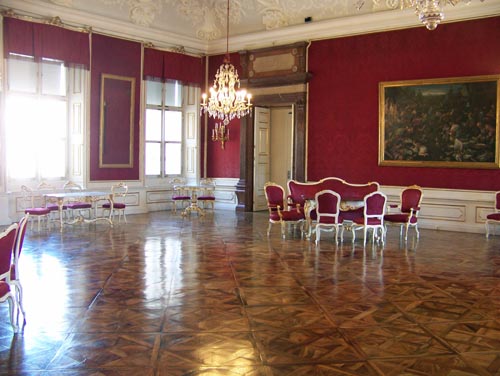 Hohensalzburg Fortress in Salzburg, Austria
Ticket Prices
We visited back in 2011 so prices have probably changed since then. However, looking online for under 12 euros per adult and 7 euros for children 6+ you can get access to the castle.
Getting There
From Salzburg centre, you can take the funicular train up to the castle. This is probably the easiest way to get there, otherwise its roughly a 20-minute walk (although maybe longer with little feet). With kids its probably best to take the funicular up and down. It's also a bit more fun for them as well.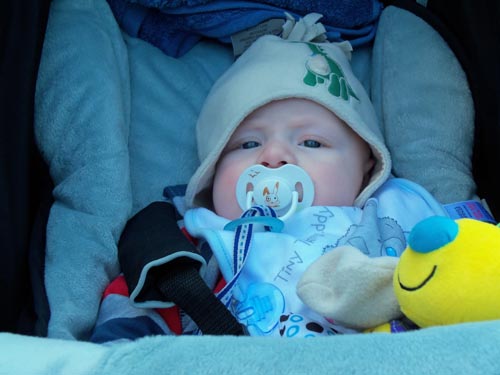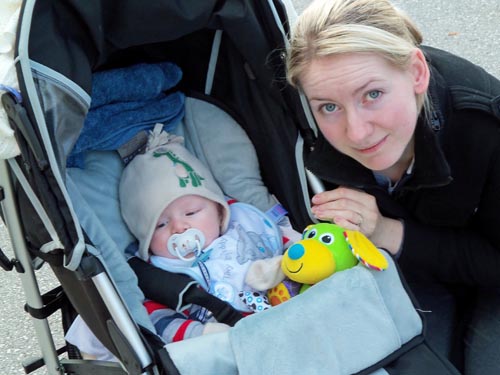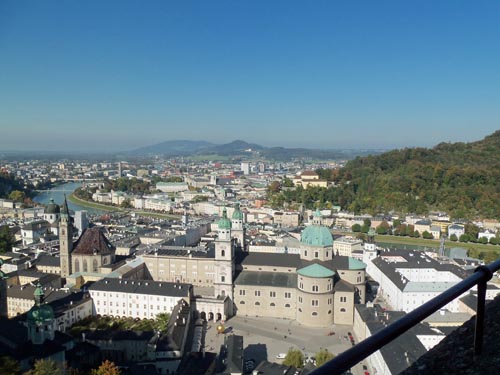 Inside the Castle
We took the audio guide which meant I could listen and move around at our own pace. As Big K was only a baby when I visited I can't remember if there were special audio guides aimed at children. Exploring the castle you can see the differences between some of the buildings which have obviously been built during the years. The rooms are grand and magnificent however there is a lack of furniture which for me personally makes the experience a little more interesting and real. For me, you can step back in time and imagine more if there is furniture to look at.
A real highlight is climbing the stairs to the roof when you can look out over Salzburg. You can see the Salzburg and Bavarian mountains in the distance (unless the weather is bad) and the city below. This may be a bit difficult with young children as you can't take prams with you for this section.
You can spend a great deal of time exploring the different areas which are why I think it is worth a visit, even if it is just for the views!
Food & Drinks
We ate in Salzburg city centre as there are plenty of choices, however, I think from memory there is a cafe if you wish to eat there. Although don't quote me on that!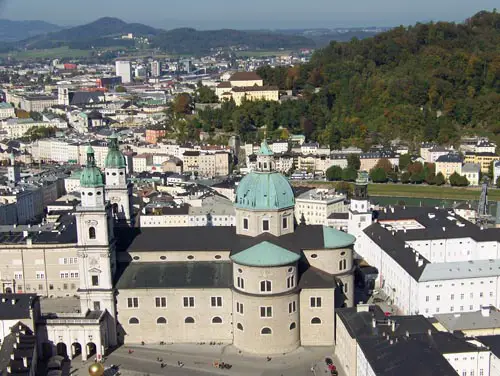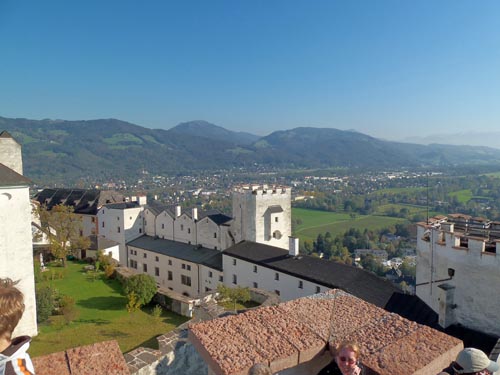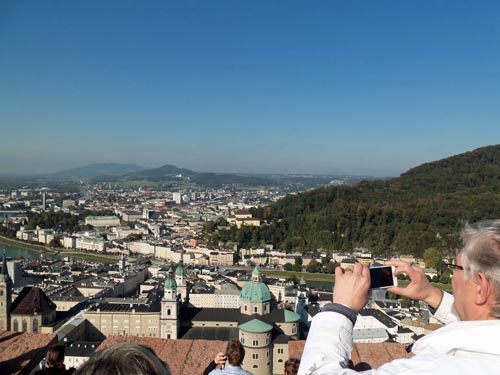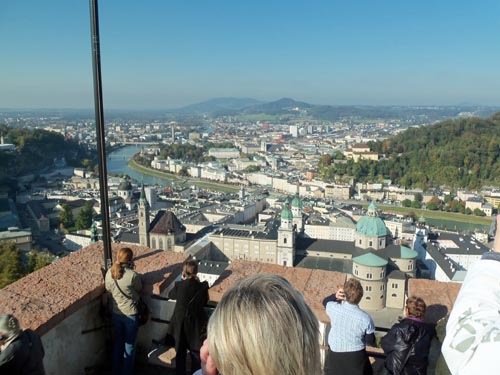 Overall
I really enjoyed my time exploring inside the Castle. It was so beautiful inside and it's really interesting learning how people lived back in the day. The only annoyance was not being able to take the pram all the way up to the top of the view. However, carrying my son up to the top was well worth it as the views were spectacular. Young children may not find it too interesting however my boys usually don't mind exploring castles etc. Its a must-see in Salzburg.
Fortress Hohensalzburg
Mönchsberg 34
5020
Salzburg
Austria
* Reviews are my opinion. I haven't been paid in any way for writing this.