We were invited at the weekend to Blair Drummond Safari Park near to Stirling to see what was happening over Easter and for some action-packed family fun this Easter, and boy did we have a fun family day out! Blair Drummond currently has their Big Spring Fling event on which is running until the 14th April. Having being invited along we decided to get involved in all the events taking place.
We visit Blair Drummond Safari Park at least twice a year and have a great post all about the Safari Park which you can also read. The Safari Park is about 40 minutes from our house, which isn't too long, although for Little K, it "takes forever". So what is happening over at the Safari Park this Easter? Read on below.
Read Our Safari Park Post Here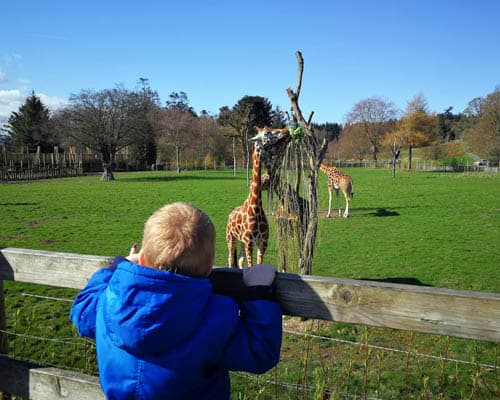 The Big Spring Fling At Blair Drummond Safari Park
What's Happening at the Big Spring Fling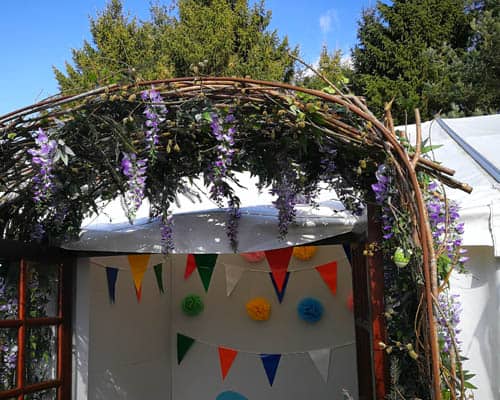 – You will find spring-themed entertainment from magician and puppeteer Scott Lovat. The boys loved this and we laughing away and jumping about. I didn't think it would be their cup of tea, however, they proved me wrong and even the adults were all laughing and enjoying the show. You will find him in the white marquee near to the BBQ area. Definitely worth checking out while you are there. You can also sit and colour in and join in some other Easter activities. If you take part in the Bunny Trail (see below), the marquee is where you pick up your prize. Don't worry as prizes also include non-food items too which is ideal for Little K due to his food intolerances.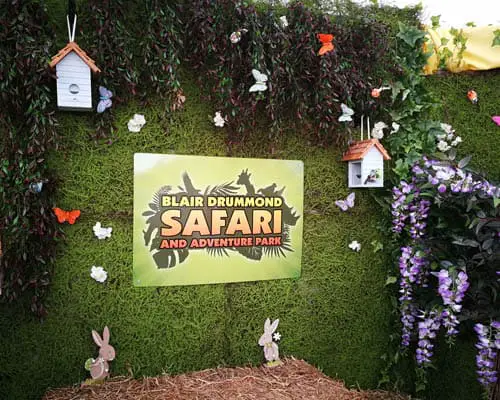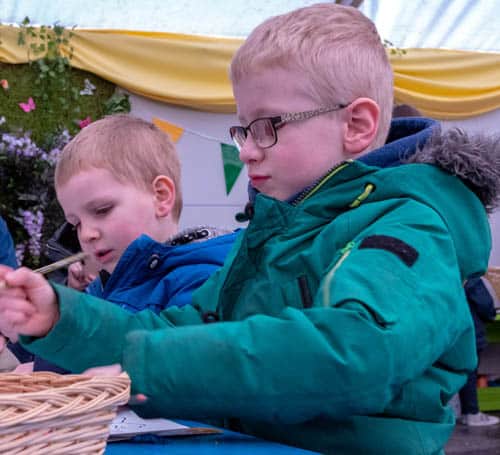 – In the new Safari Marquee which again is located near to the BBQ area, you will find a 10-minute special edition version of a 3D film called Big Buck Bunny's Day Out. It is all about a giant rabbit and three cheeky squirrels.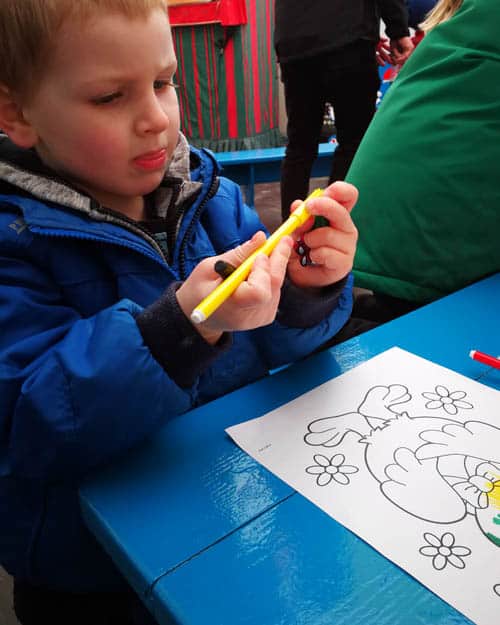 – Lastly, part of the Easter fun is a safari-themed scavenger hunt where you can hunt for hidden bunnies across the Safari park. Once you have found them and found your word, then head to the marquee to get your prize!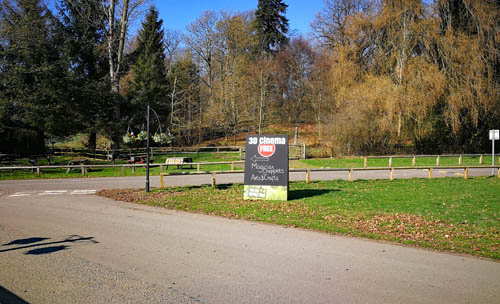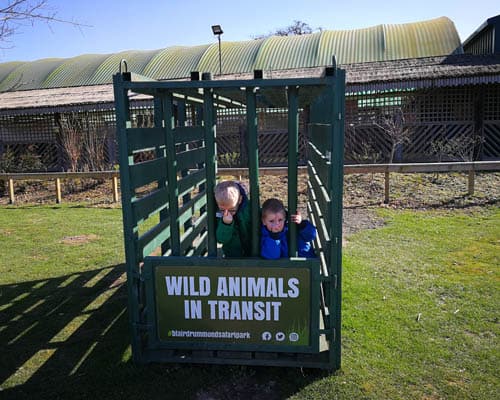 What Else Is On?
On top of all that Easter family fun, you can also spend time exploring the Safari Park and see the animals. From the giraffes to the pets farm there is bound to be enough animals to keep your little ones entertained. We didn't get to see all the animals this time around due to the Easter activities going on. I think you will need a full day to look around all the animals and take part in the Easter activities. You will also be able to check out the Sea Lion show which is on a couple of times throughout the day and the Bird of Prey Show. There are also several talks from the keepers throughout the day in various parts of the park.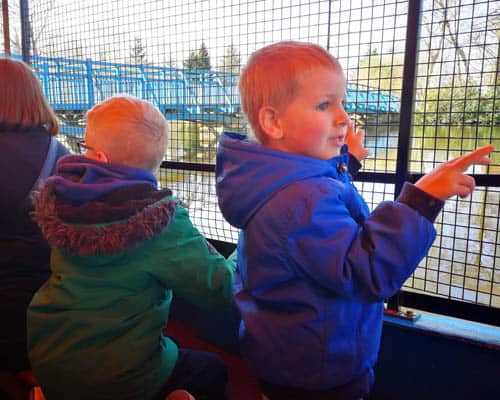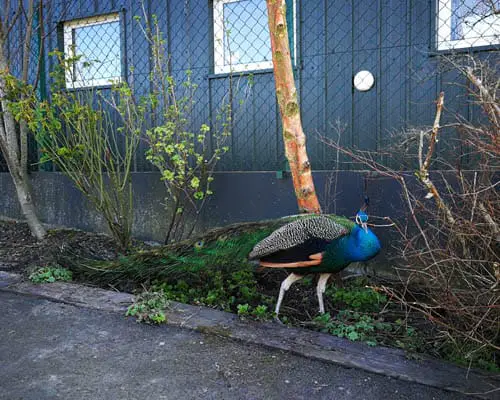 If you have some mini thrill seekers in the family then why not let them try out the flying fox? We have never done this ourselves, but we have watched other kids enjoy the flying fox over the water. You can also try out the pedal boats which are underneath the flying fox. Again, we have never had time to try these out but they do look like fun.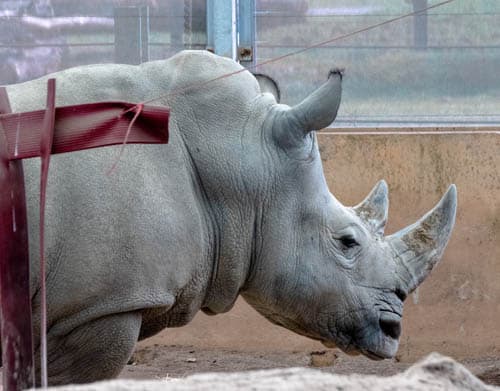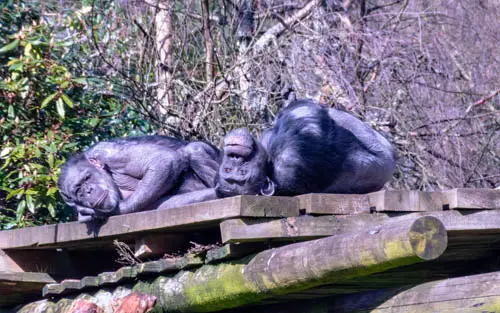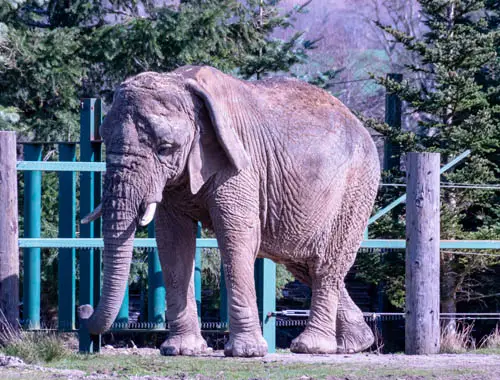 Near to the main car park, there is also the big adventure park which has the pirate ship and giant fort. Your little ones can enjoy running about, climbing on the giant fort, sliding down all the slides and also digging in the sandpit. Definitely, lots of fun to be had here and we can spend a decent amount of time just in the park while the boys run about.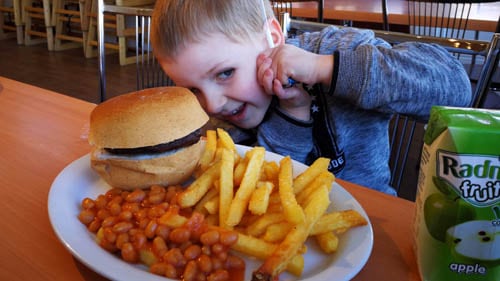 Feeling Peckish?
There are plenty of places to bring your own food and enjoy a family picnic or even a BBQ. If you are thinking of having a BBQ, you can book these on arrival. However, they are available on a first come first served basis so make sure you get there early to book one. Although if you didn't fancy a picnic then there are several places where you can buy food and enjoy some of the locally sourced food.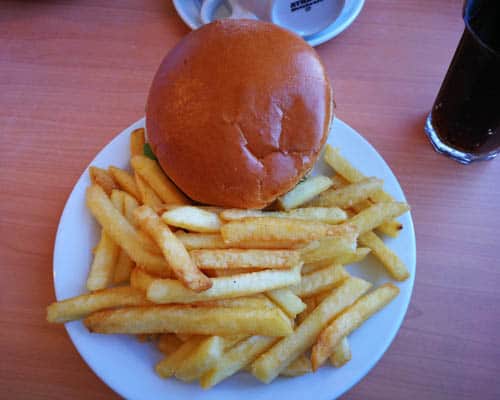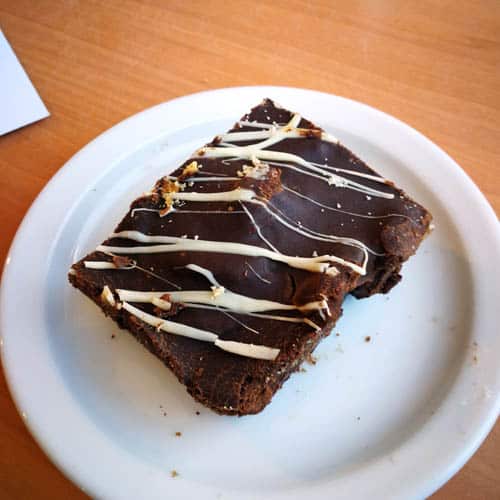 We always like going to places that can cater to the boys' food allergies. It is one less stress in the day if we can find food that they can enjoy and not make them ill. There is also a new menu in the main restaurant which we really enjoyed. The adults enjoyed chicken burgers and chips, while Big K enjoyed a kids selection box of 5 items and lastly Little K had a kids burger, chips and beans. All gluten and milk free. The lovely lady who served us was very informative about all the food and their allergens and helped make sure his food was safe for him to eat. Big thumbs up for the catering staff!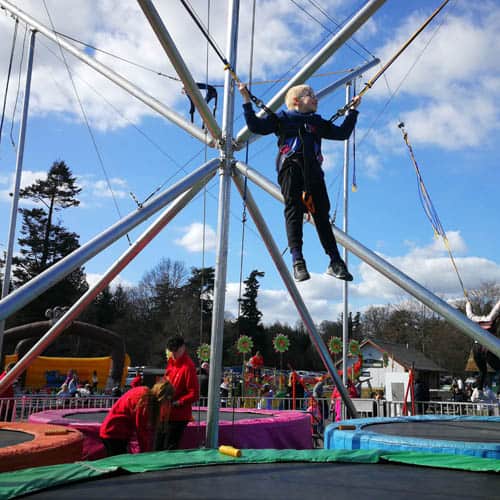 Paid Attractions
At the park, you can also find some paid attractions which aren't included in your entrance fee. Some of these are the Bouncy Castle, Dragon Rollercoaster, Dodgems, Aeroplanes, Teacups, Bouncy trampolines and the new Mini Land Rovers. At the time of our visit the Mini Land Rovers hadn't arrived yet at the park, however, keep an eye out for them if you do visit and they sound great fun for the kids to enjoy. You can buy the vouchers from these attractions near to the Sea Lion area. The queues weren't too long when we visited, although on previous visits the queues have been much longer so bare this in mind if you plan to let your little ones on them. Also, some have height restrictions and may need an adult to take them on.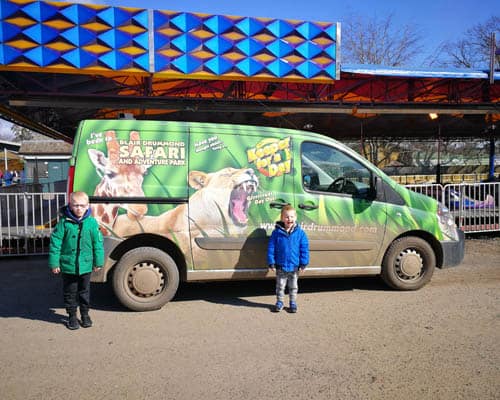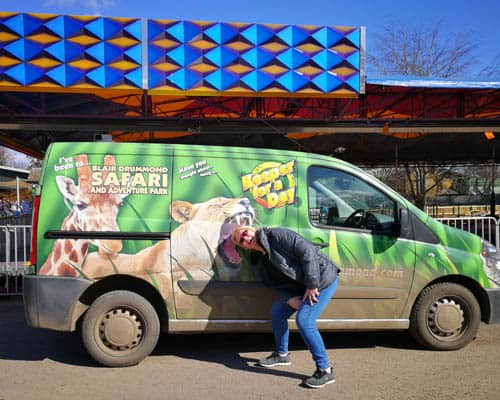 The Drive Through Safari
Last, but not least. Why not take a drive through the animal reserves? Drive past the rhinos or the lions? We sometimes drive round upon arrival, and then again on the way out. The boys love seeing all the animals and the animals sometimes have been pretty close to the car which is very exciting to the boys.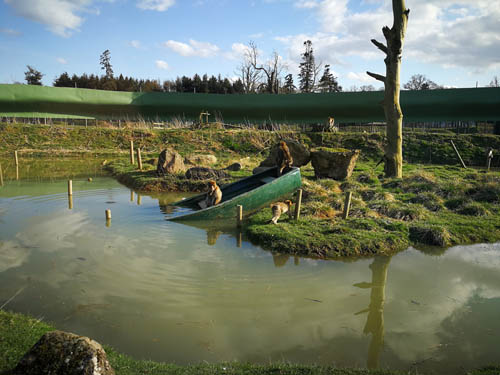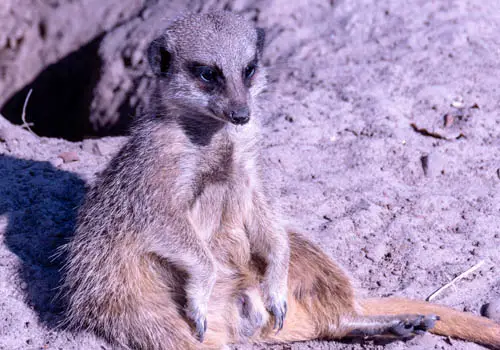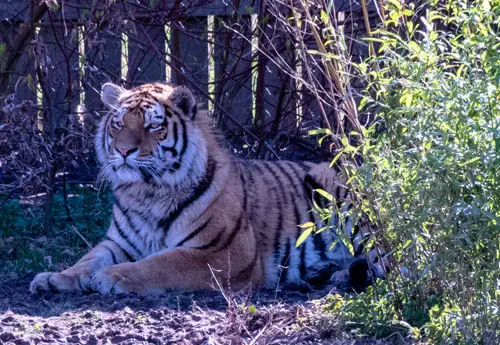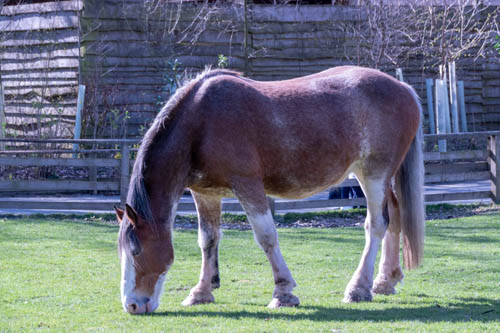 We really do love the Safari Park and hope to visit again at some point during the season. If you are looking for somewhere to take the kids this Easter then be sure to head to the Safari Park as you are bound to have lots of fun as a family. A highly recommended family day out near Stirling from the whole family!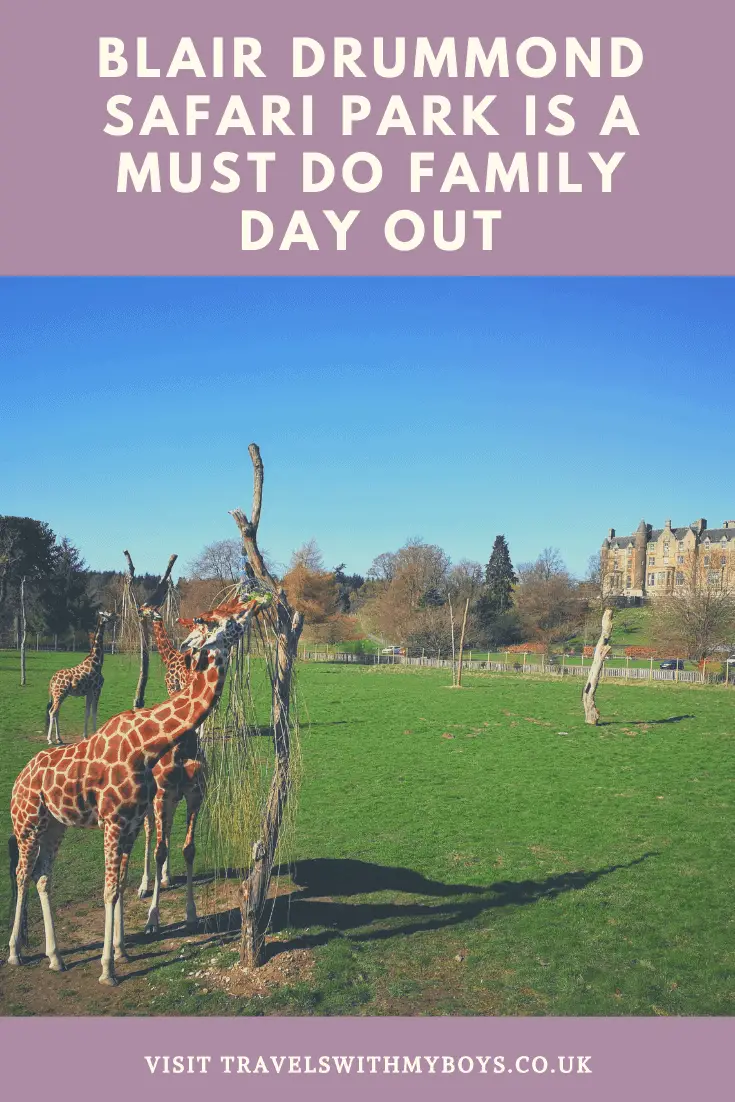 Disclaimer: We were given free entry to the Safari Park and lunch in exchange for this blog post.