Our day trip to Paris with my two young boys was an early one. We left the caravan at La Croix du Vieux Pont at about 7.45am and drove to Compiègne to catch the train into Paris. As we were buying our tickets the train pulled up so I thought we had missed it. Luckily as we put our tickets in the machine to validate them we quickly jumped on the train. It took a while to find seats as they all looked like business class and I didn't really fancy annoying the business workers with two boisterous boys. Eventually, we found 4 seats and set about settling the boys for the journey into Paris.
Family Day Out To Paris
Arriving in Paris
The train ride was bearable although my youngest son was getting tired and started playing up. Once we arrived we headed to find the toilets (this took about 15mins) and then spent another 5 mins trying to find change to use the toilets! The train station is such a large place and signage wasn't very clear. We then went to find a map of Paris and headed outside to find our first port of call …Sacre Coeur.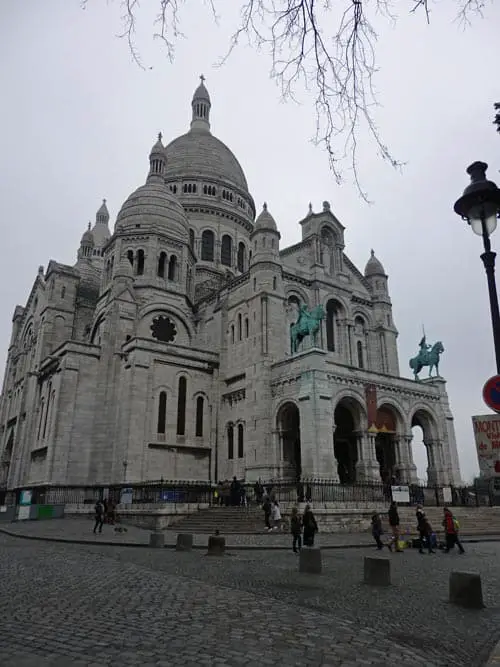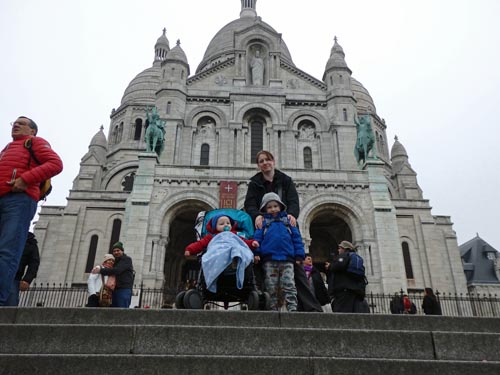 Sacre Coeur
There is a funicular railway up to the top which I thought the boys would enjoy. However, we ended up going the wrong way and were met by lots of steps to carry the pram up. We eventually made it to the top and enjoyed the view (although it was pretty foggy), there were a number of people about trying to sell things but we just ignored them and continued to walk about and taking pictures. I decided to walk down the section in front of Church as I could see the pram could be bumped down them. It took a while to get down but it was worth the view at the bottom to look back up and see where we had come from.
Notre Dame
Next on the itinerary was to walk down to Notre Dame for lunch. We headed off and continued our walk through the streets. We decided to stop en route for a quick snack and stocked up on Pain du Chocolat (they were delicious!). Eventually, we made it to Notre Dame, we took a few pictures and then found a subway to have some lunch. If you do go to the subway that overlooks Notre Dame beware there isn't much seating inside and you have to pay for the toilets.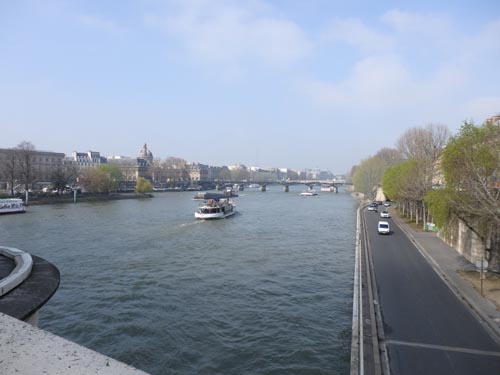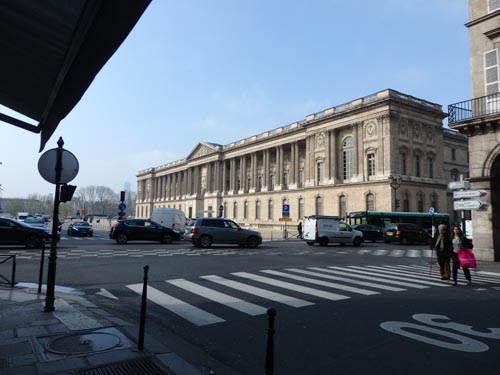 Arc de Triomphe
After our lunch we were supposed to jump on a water taxi and head towards the Arc de Triomphe, however for the life of me I couldn't remember where the stop was and we missed it completely. (Note it's on the right-hand side facing Notre Dame, not on the left where we were looking!) This meant we decided to walk to the Arc de Triomphe instead. If you have young kids take the water taxi, I was so impressed with my eldest son as he managed to walk all the way there with little fussing, it is roughly 5km in distance (we had already walked roughly 6km by then).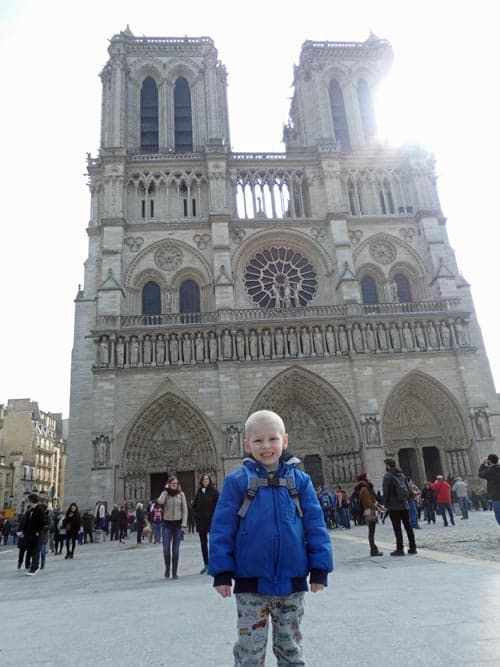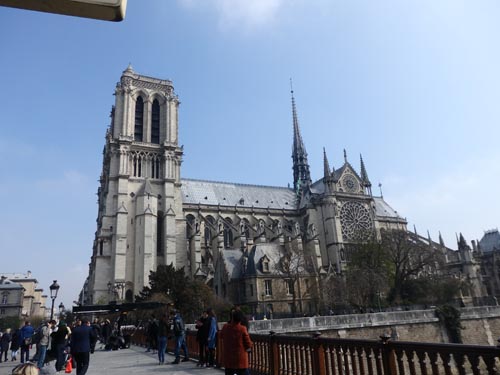 It was a lovely walk as it went through the park passed the Place de la Concorde and up the Champs-Élysées. There were a lot of people about and the shops that line the Champs-Élysées seem to be very high end, we took a look inside the Mercedez shop and the cars were very slick. The security guard kept an eye on my eldest son who was trying to get as close as he could to the cars! When we finally got to the Arc de Triomphe my eldest son had a massive meltdown and my youngest was due to have a bottle so I found a bench and rested for a bit.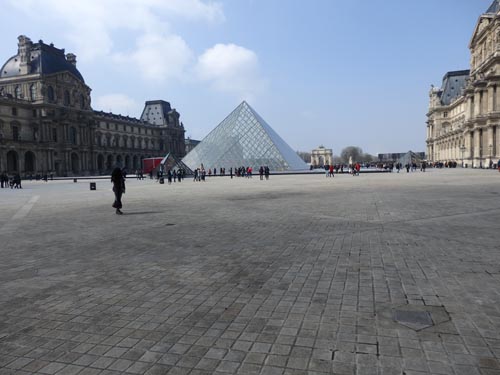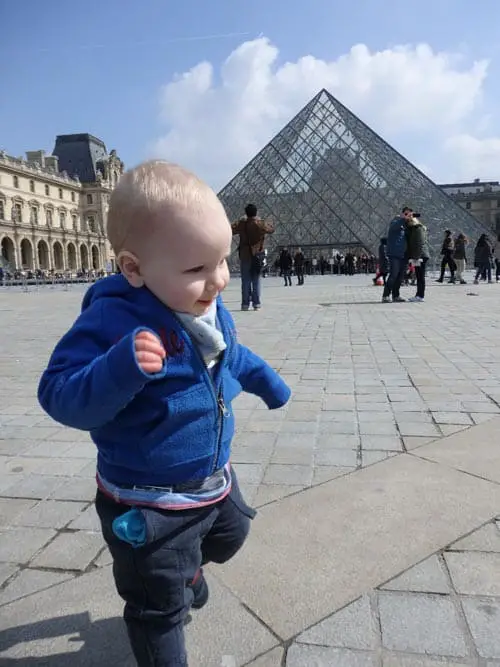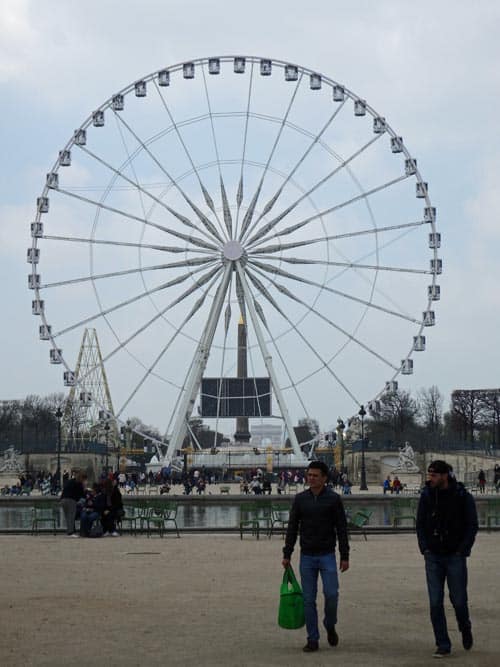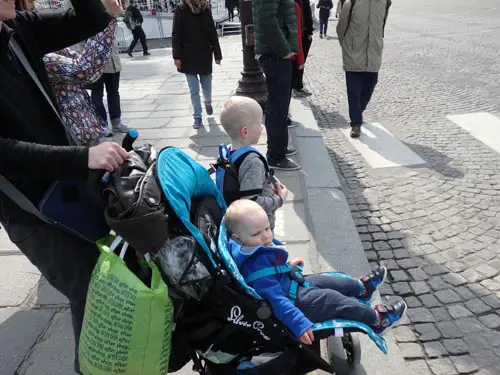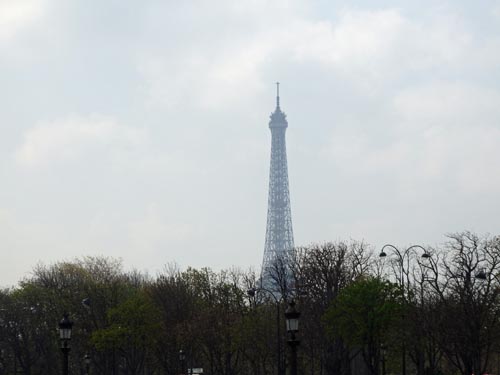 Eiffel Tower
Next stop Eiffel Tower. We cheated and put my youngest son in his Boba 4G carrier while my eldest son sat in the pram, which I couldn't blame him for being tired as he had walked so much already. Even my feet were hurting from all the walking but we picked up some speed and headed to the Eiffel Tower for a look around. I would recommend buying tickets in advance so you can skip the queues.
I had decided not to go up as the boys were getting tired so we had a look around and let my eldest look about. Its great watching kids explore and go "wow" at things they haven't seen before. My eldest son wanted to buy himself an Eiffel Tower so I made sure we stopped at the gift shop and pick him one up.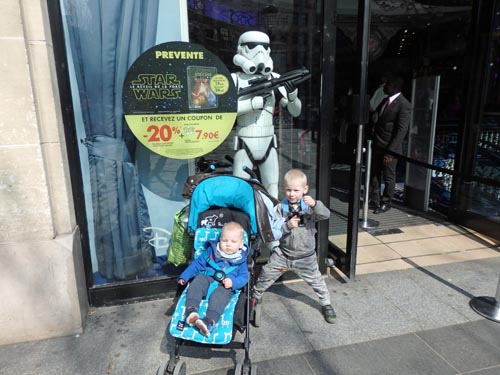 Boat Ride Back
I then decided to was time to start heading back so I bought our tickets for the water taxi (very expensive if you are only going to use them for one journey). However, it was well worth the money as both boys enjoyed the boat and it gave our feet a rest! Taking the boat back to Notre Dame where we started our walk back up to the train station.
We took our time walking back as I knew we would be getting dinner before catching the train back to Compiègne. Eventually, we made it back to the station and found a restaurant that wasn't jam-packed. What I didn't realise is that the train times would be hourly after 7pm which meant it was going to be a late journey back to the campsite.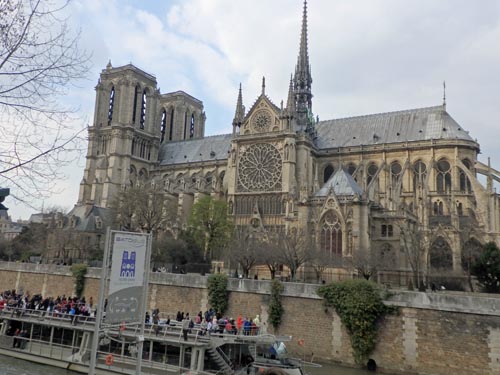 We got the train back to Compiègne and walked back to the car which we parked in the station car park (decent price at 3.60 euros). Both boys fell asleep on the journey back to the campsite which meant I could relax on the car journey home.
We had such a lovely day and even though we had done so much walking, we managed to fit in so many places that we were all happy. My eldest still goes on about the Eiffel Tower and the boat ride so he must have had a great time too!
Have you ever been to Paris with Kids? Where did you visit?