If you are planning on visiting Lake Garda with kids anytime soon, then you are not going to be short of things to see in Lake Garda. I have put together my top things to do in Lake Garda to give you some ideas of what you can do while staying in the area.
Going to Lake Garda with kids means everyone in the family will have fun. There are plenty of places to see that the kids will enjoy. However, adults will not be bored either as there is plenty to do that even adults will find enjoyable too.
For more information on family travel in Italy then head over to my family travel section on Italy.
The Best Things To Do With Kids at Lake Garda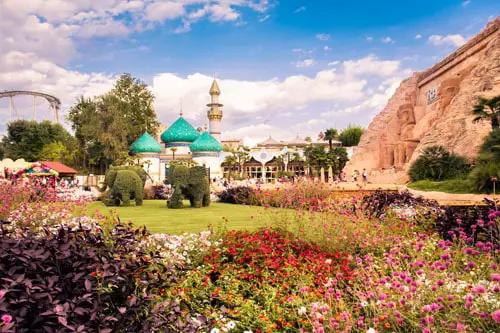 Theme Parks & Water Parks
Gardaland and Gardaland Sea (Aquarium) are only a 10 minute drive from Peschiera del Garda. If you didn't have a car then a free shuttle bus service runs to and from Peschiera del Garda railway station and the Park. You will also find Movieland further North.
If water parks were more your thing then Movieland has Caneva World. Here you will find many great water slides and also the more relaxing rides/areas to relax in. Just like Gardaland, you can either drive or get the free shuttle bus from the railway station in Peschiera del Garda.
I can imagine these places would get extremely busy during peak season, so I would get there for opening time to make the most of your day.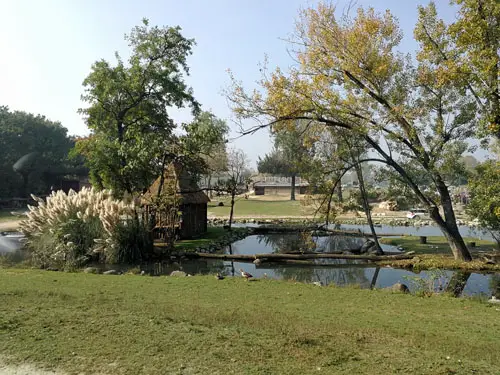 Safari Park
Parco Natura Viva is roughly 15-20 mins from Peschiera del Garda. There is the drive around the Safari and also the Fauna Park (where you can walk around) The car park was 2 euros when we visited. It is also pretty hilly, so little legs may get tired more quickly. Also if you decide to go through the Safari part first just make sure none of your party needs the toilet as there are non-available on the way round!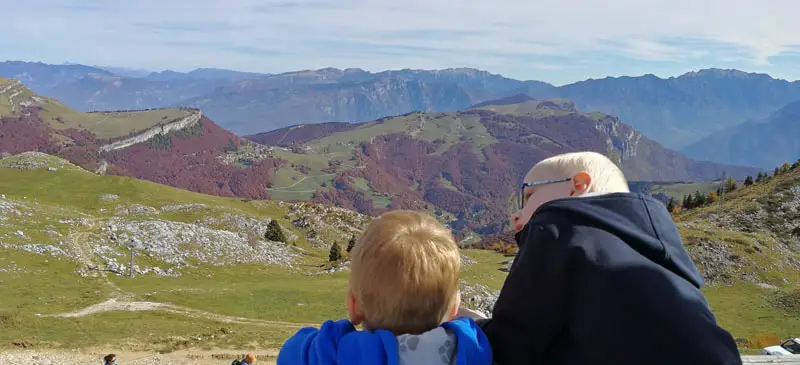 Monte Baldo
What kids don't enjoy a cable car? There is parking in Malcesine to head up to the top of Monte Baldo. The main car park is a multistory, there are further car parks up the hill but only the car park on the left doesn't have a height limit. From the base station, you then take two cable cars up to the top. The second cable car is pretty unique; it rotates 360 degrees while you are inside. So everyone gets to see the views as you head up to the top. Once at the top there is a cafe and lots of walks that you can do. Make sure you head over to the viewpoint as you can get some pretty decent panorama shots!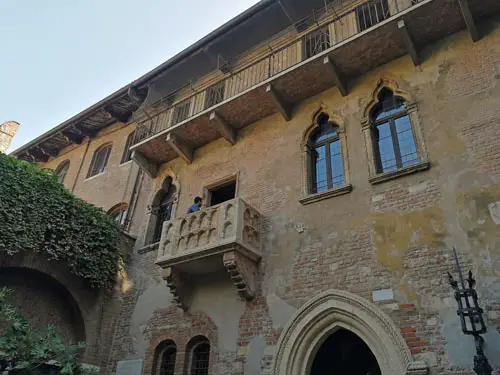 Verona
If Venice is a little too far for a day trip, then don't miss out on Verona. It is only 15 minutes on the train from Peschiera del Garda. Then from the train station, it is roughly 15-20 minutes walk to the historic centre. There is so much to see that I had plotted all the major sights on a Google Map which we then used to navigate our way around. Make sure you see the Arena and Juliet's House. You can read my write up on a day in Verona with Kids here.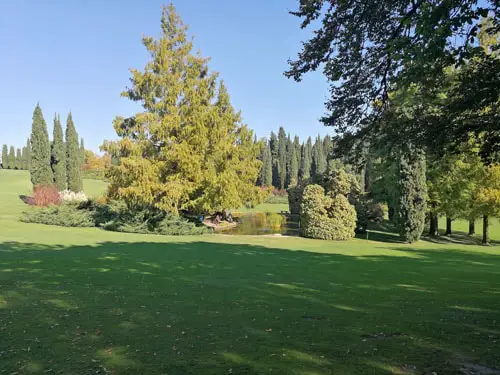 Run Around Wild
If you want somewhere for your kids to run about then head to Park Sigurtà. From Peschiera del Garda you can cycle or drive there.  There are plenty of walking trails, cycling trails and a cool maze to try. If you didn't want to walk around then you can take a train ride around a 6km route (extra to pay), or hire a golf buggy (they come with a GPS guide which looked pretty cool!), or just hire a bike and take your time exploring the park.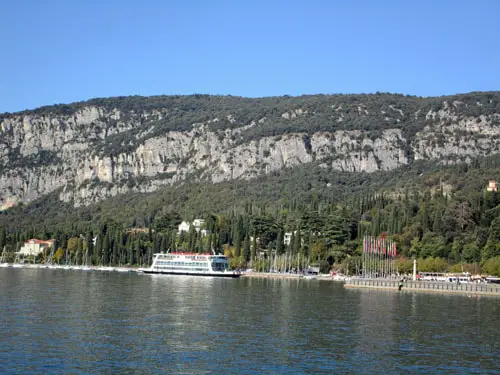 Take a Boat Ride
There are a number of options for ferries on Lake Garda. You could take the hydrofoil or catamaran to get to your destination quickly or if you take one of the slower boats between your destinations. Many places around the lake have an option for hiring a boat if you fancied driving your own for the day. There is bound to be an option for you and your family.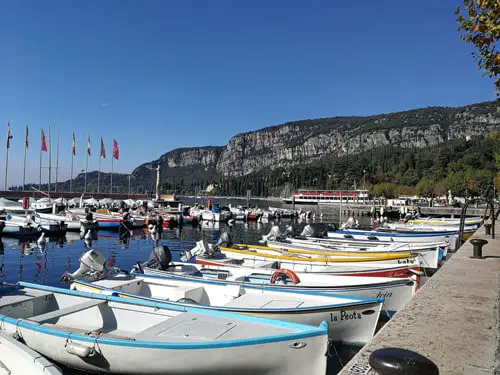 Visit Some Beautiful Towns
There are some beautiful towns along the side of the Lake. We visited many including Lazise, Garda, Sirmione and Desenzano del Garda. You are bound to find a photo opportunity with the beautiful side streets and buildings in the old towns.  My boys loved playing in the lakeside play park in Desenzano del Garda.
On top of all of these great things to do with kids at Lake Garda, you could also just explore Peschiera del Garda, with its pretty buildings and great lake views. Have you ever been to Lake Garda? Where did you enjoy visiting with your kids? Let me know in the comments below.