When I first started planning our Scottish Highlands adventure I wasn't quite sure where to look for accommodation. First I thought maybe Aviemore as it's great for lots of attractions, but then I decided to look a little further afield. The main reason is to get away from the crowds and enjoy the outdoors just that bit more.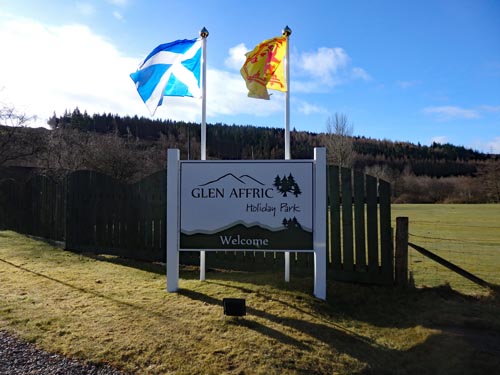 This is when I found the Glen Affric holiday park. Glen Affric Holiday Park is a family run park located in the quiet village of Cannich, 50mins from Inverness. It is a little further out and you do have to travel if you wish to go explore. However, it is perfect for the outdoor families that love hiking, biking etc.
Glen Affric Holiday Park Review
Glen Affric Holiday Park
As you arrive you have the main building which houses the reception, games room and laundry room. The owners are super friendly and happy to help if required during your stay.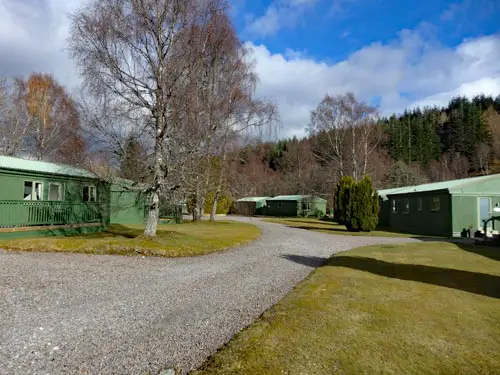 Our accommodation called Ash was a 3 bedroom cabin. Each cabin has its own parking area. Some of the accommodations have their own decking, while others have a ramp which can be used as an accessible entrance.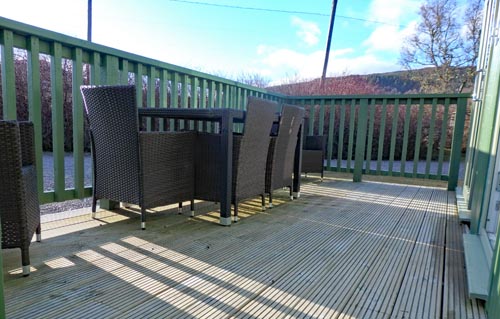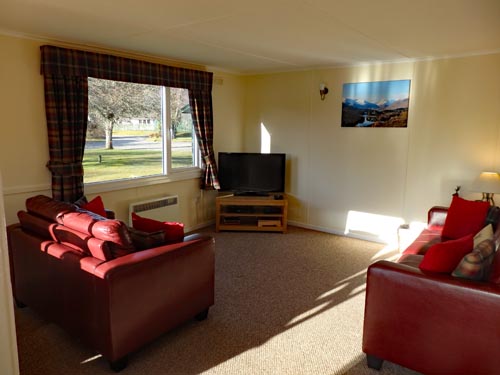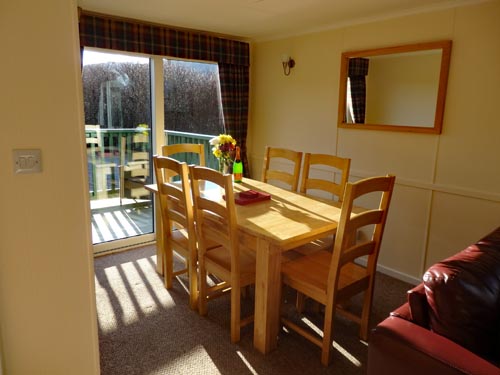 Inside The Self Catering Cabins
Inside the Ash cabin (layouts differ in each cabin) you have a small entrance hall where you can hang your jackets and leave shoes. You then can walk into the living room and dining room. I was surprised at just how much space was inside and it certainly isn't a cramped living area. In the Livingroom, there is a TV with Freesat and a DVD player (you can find DVDs in the games room). The decor is really homely and has that Scottish feeling without being in your face.
There is also a spacious kitchen with spare cupboards to store food and other items you have taken with you away. This is something I have found lacking in other places we have stayed so it's great to find somewhere that has additional storage.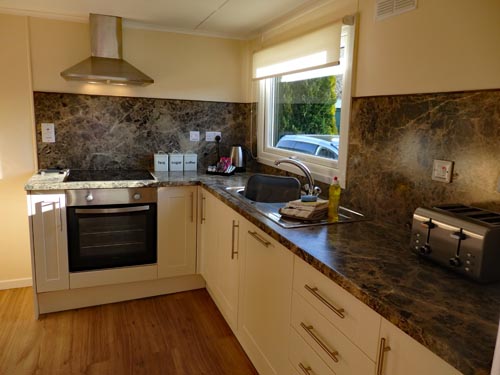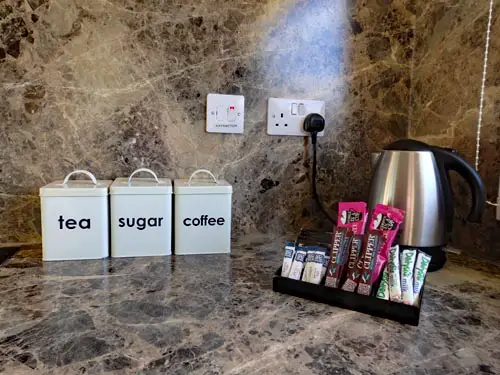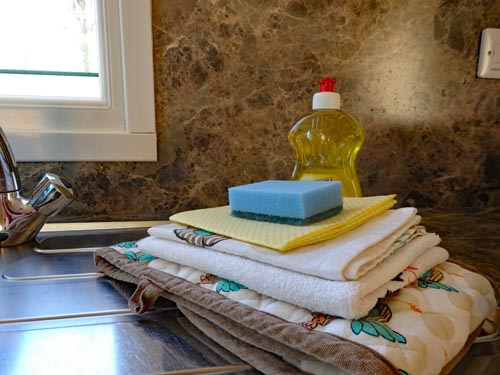 The kitchen has a microwave, toaster, oven, hob and fridge freezer. You also get your kitchen essentials which save you bringing the kitchen sink with you. I did, however, bring our slow cooker with us. You also get washing-up liquid and some tea towels etc which is very helpful.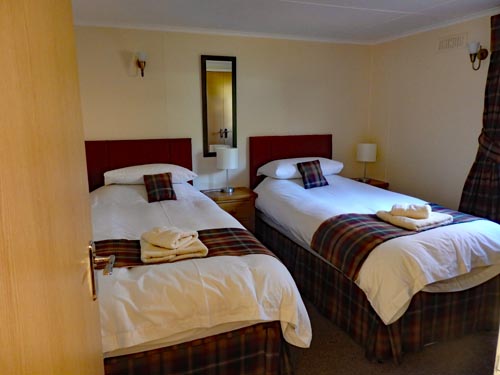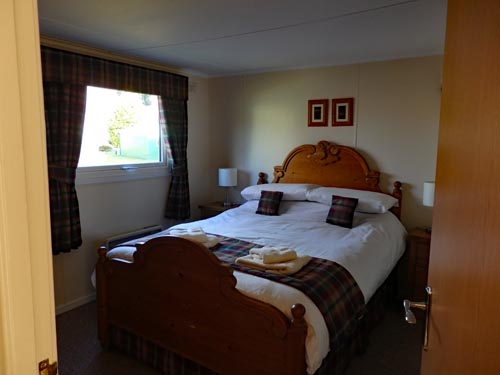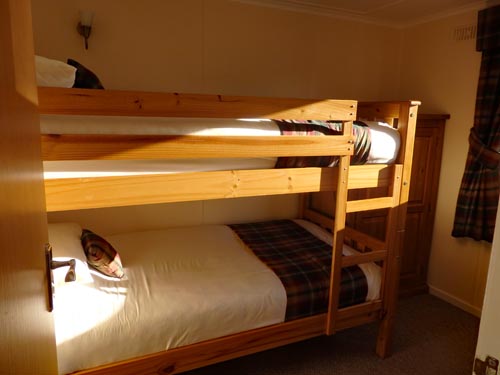 There are also 3 bedrooms. One double, one twin and a room with bunk beds. There is plenty of storage in the bedrooms to hang clothes and store suitcases. The beds and linen are super comfy (I must find out where Alan and Amanda bought them as I need them in our lives!). None of us wanted to get up in the mornings as we were so comfy. Bed linen and towels are included in your holiday cost which means you don't have to bring any with you.
Great extras – Hoover, mop and bucket, iron and ironing board, hairdryer, kitchen essentials (washing up liquid, tea towel, washcloth).
You also get WIFI included in the cost of your holiday price. However, sometimes this does drop out which can be slightly annoying when you are getting work done. Luckily I bought my own WIFI dongle with us as I always have to have WIFI available for my family business.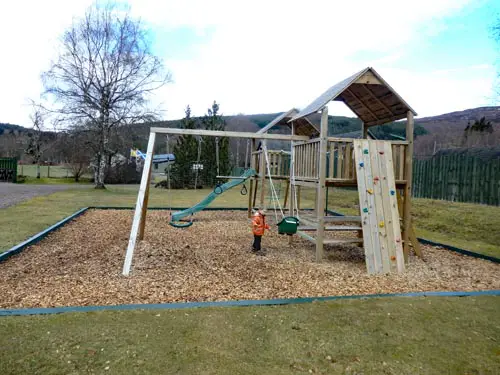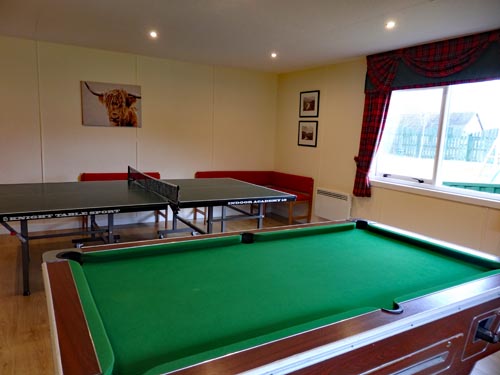 Outside
There is plenty of space to run around and have a game of football. There is also a climbing frame with a slide which my boys loved. If it's raining then there is a games room with some toys, books, DVDs and also a ping pong table and pool table. The pool table is 50p a turn which is fab. We were there a good few times during the week and my boys loved "playing" ping pong.
The laundry room was nice and spacious. The washing machines were £3 which is not too expensive if you wish to do a load of washing. There are also dryers, although inside the cabin there is a clothes horse.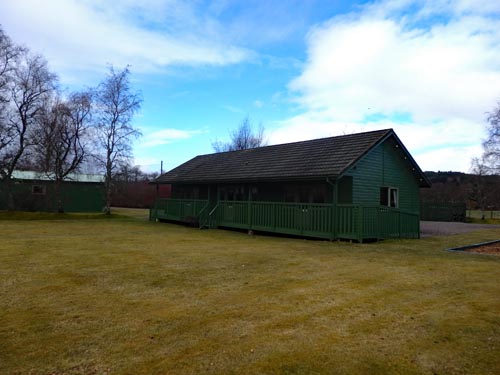 The Bad?
There isn't really anything that raised a major concern about Glen Affric Holiday Park. There were a few little niggles like nowhere to stack/drip dry dishes once you had washed them. However, there is a dishwasher but I am old school and like to wash and dry dishes.
The smoke alarms are very sensitive! In the end, I had to cook with both doors closed and the window open so I could cook dinner in peace. Which may not be a bad thing really!
Extra Information
Check-in is between 4pm and 7pm. While check out is by 10am.
There is a village store only a few minutes drive from the holiday park. It has the essentials, however, if you wish a wider selection then the store in Drumnadrochit has more choice. Otherwise, there are plenty of big supermarkets in Inverness that you can do a big shop.
Improvements at Glen Affric Holiday Park
Alan and Amanda are continually striving to improve the holiday park. I don't remember seeing the information on their website but if you need kids plastic plates, dishes and cutlery then just contact Alan and Amanda ahead of your arrival. They are also able to provide other kid-friendly items, so make sure you contact them ahead of time. If you contact them directly they can give you the most up to date information regarding the facilities available.
I would highly recommend Glen Affric Holiday Park. It is a great place to stay and is ideal for those couples/families who love the outdoors and want to get away from it all.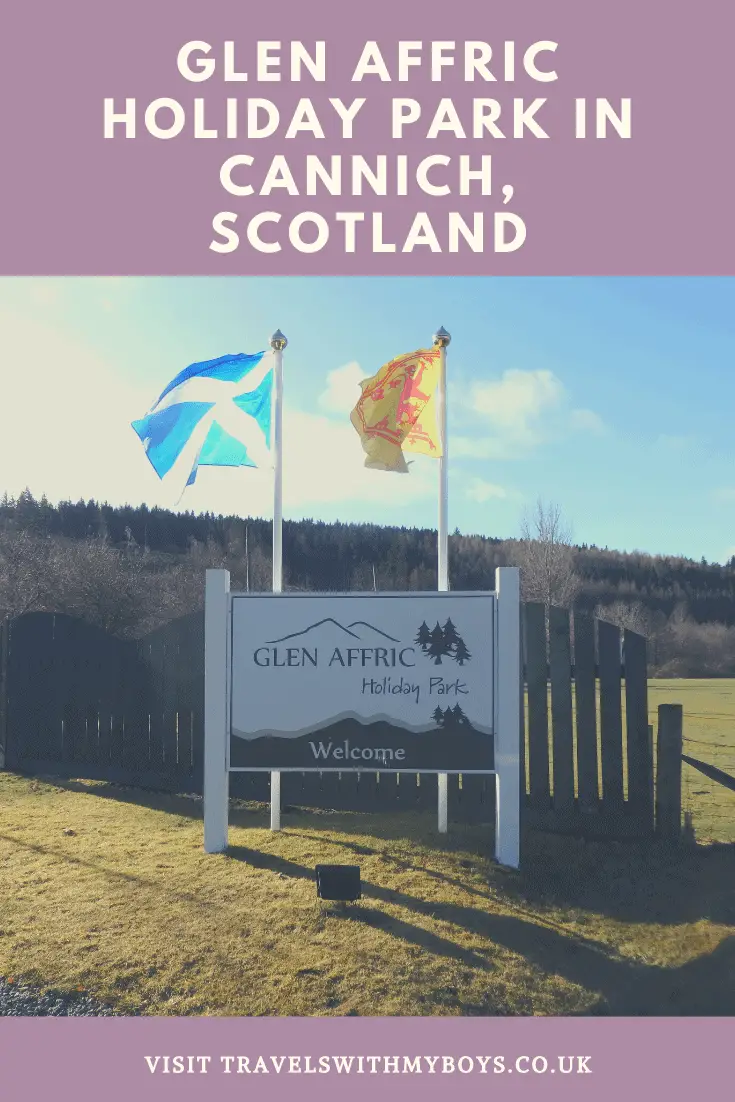 Disclaimer – I paid for our stay at the Glen Affric Holiday Park. I like my readers to have a good honest review of the places we have stayed in.