Drayton Manor and Thomas Land is a fantastic family day out for all the family. I have been twice now and my kids when they were various ages; toddler age (between 1-2) and also 5 years old. I found there was enough to keep them occupied for a whole day.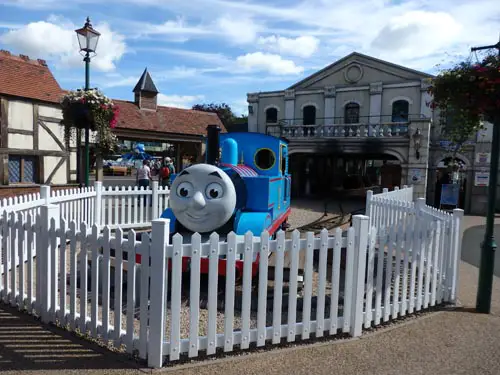 My Review of Thomas Land & Drayton Manor
About Thomas Land & Drayton Manor
Drayton Manor is located near Tamworth in Staffordshire. There are 3 main areas to Drayton Manor – the main park, Thomas Land and the Zoo. Now because of the ages of my kids, we haven't really explored the main park that much. I think from the main park we have been on the Ben 10 rollercoaster (a big favourite with Big K), the Buffalo roller coaster and the Drunken Barrels ride.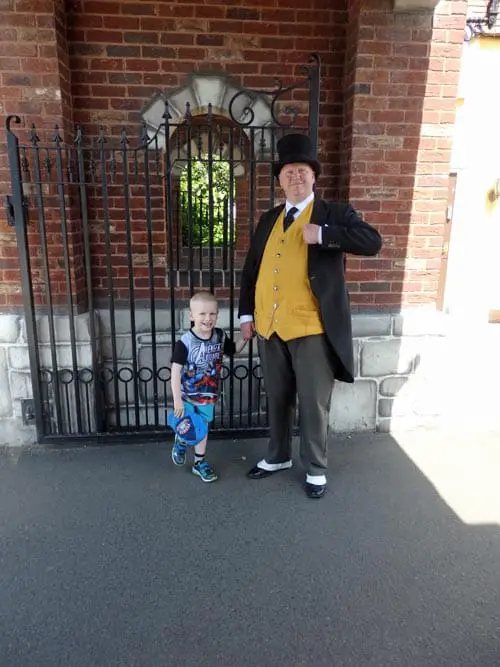 Thomas Land
My boys absolutely love Thomas the tank engine, and Thomas Land is THE place to go. Big K loved the troublesome trucks runaway roller coaster (a mouthful to say!). Jeremy's flying school was a big hit with my younger son who was 17 months when we visited. There are so many rides in Thomas Land that you could pretty much spend your whole day just in this part of the park. Every so often the fat controller and 2 team members come out and do a sing song/dance. Some are catchy but most people move on after a few minutes to go on more rides. I didn't find the queues that long, the longest queue was for Winston's whistle-stop tours. I think the wait was roughly 25 minutes. However, it was worth the wait as my boys loved it.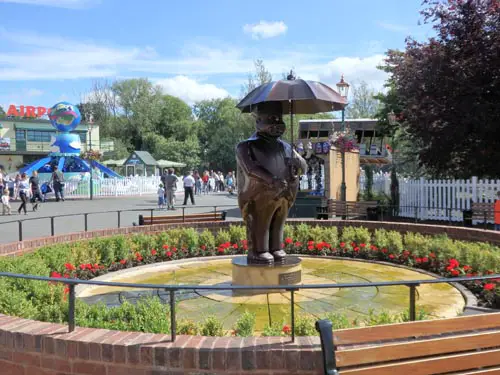 Ticket Prices
We stayed at the hotel within the park, so our ticket prices were included within our overall cost. Prices can vary each year, and you save quite a bit of money by buying tickets online. You get access to all 3 areas within your ticket price, which makes it a good deal. Remember to check out their website for the latest ticket prices.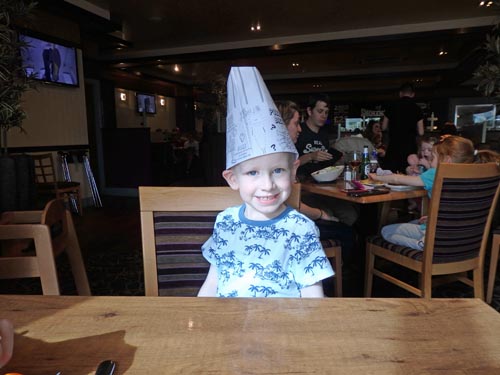 Food & Drinks
There are a number of places to eat within the park from restaurants to snack places. There are enough options to keep the whole family happy which in my eyes is great.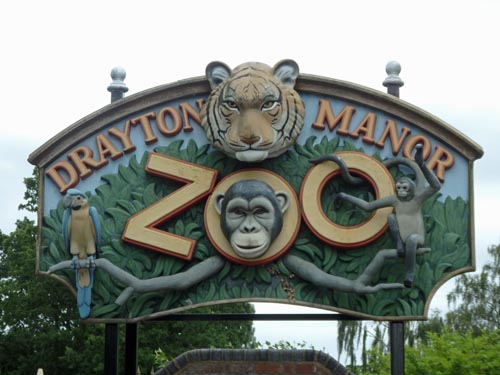 The Zoo
If the theme park wasn't enough then there is also a zoo onsite. It is great just to break up the day and let lunch settle before going on more rides. It isn't a big zoo but if your kids enjoy looking at animals and learning about them, then it is definitely a place to visit for a little break.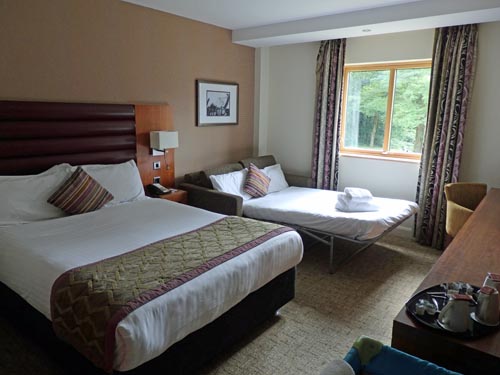 The Hotel
We stayed at the Drayton Manor Hotel on our second visit to the park. You can read my write up about it here. I thought the hotel was really good and the rooms were spacious enough for us (including a travel cot in the room) Breakfast was pretty decent for a hotel and we really enjoyed our stay.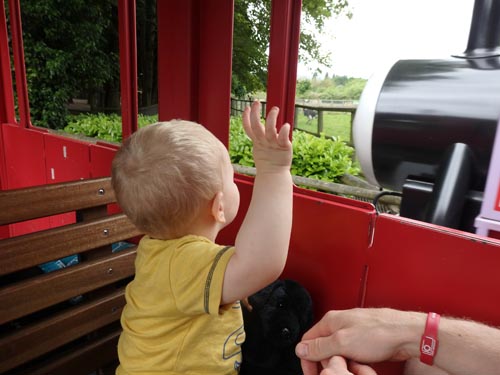 Verdict
This is definitely a good day out for the family if you are in the area. Thomas Land is great for any age. My boys loved the rides and the queues weren't too big when we visited. The zoo is great for a little walkabout and stretching the legs. The main Drayton Manor theme park is also great. Big K enjoyed the Ben 10 ride and a few of the others (he was 5 when we visited). I'm sure if we went back in a few years, he would be then big enough for some of the other rides. We have travelled from Scotland both times to the park, and I thought it was well worth the money and distance to travel.
* Reviews are my own opinion. I haven't been paid in any way for writing this.