During our trip to Arran, we headed off one day to Kings Cave and the Machrie Stone Circles to explore. The weather was in our favour but as we know the weather can change pretty quickly in Scotland, we had taken along our waterproofs too. The walks themselves are not too long. However, for the Kings Cave walk we would say kids age 5 plus would be okay on this walk. My dad and I have walked some of the route before a few years back when we visited Arran. We knew the boys would enjoy exploring.
Kings Cave & Machrie Standing Stones With Kids
Machrie Moor
First up we headed to Machrie Moor to see the Standing Stone Circles. There is a car park just off the road. It isn't a large car park so I expect it would get pretty busy during peak season. We kitted ourselves up with our hiking boots and set off from the car park. The farm tracks were slightly boggy in places but the path was easy enough for our eldest to walk along. Little K was getting tired, so I decided to carry him in our Boba4G Carrier so he could rest his legs.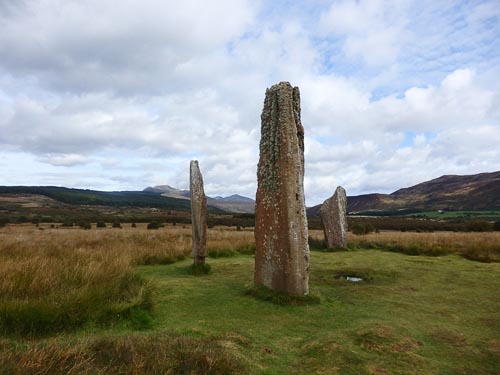 Soon we reached the ruins of Moss Farm and also a double stone ring of Suide Choir Fhionn or Fingal's Cauldron Seat, named after the legendary warrior and giant Fingal. As there were a number of people at this circle we decided to head along the track some more to see the other circles.
I read the notice board out to our eldest before heading off to hunt out the stone circles (you can't miss them, but it kept him entertained!) We spent a good 20 minutes looking about and taking pictures of the stunning scenery. You can also see Goat Fell in the distance (if the weather is decent that is!)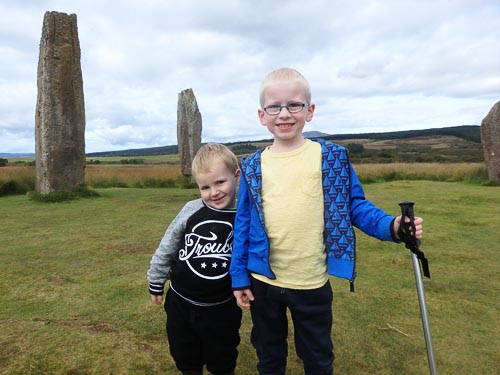 Big K decided at this point to have a massive tantrum which latest the whole walk back! My mum had walked off as she didn't want to listen to his screams and I was getting more and more wound up by his behaviour. It isn't always fun and games on holiday!
We got back in the car and drove the short distance to the Kings Cave car park. You could drive all the way to Blackwaterfoot and walk along the Arran Coastal Way to the cave. Although this is much longer so only suitable for older children.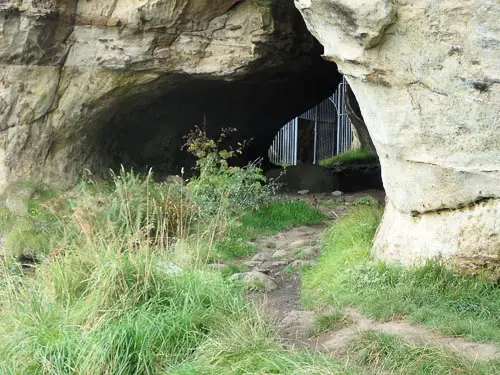 Kings Cave
From the Kings Cave Car Park it is a 3 mile long circular walk. We were undecided whether we should start the walk due to Big K's epic tantrum on the last walk. However, he said he would behave and so we set off from the car park along the trail.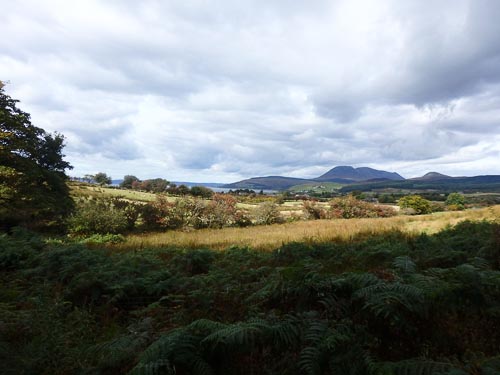 The trail eventually heads down to the beach by a steep gully. It is then a short distance along the stoney track/beach to the cave. By this point Little K had fell asleep in the carrier, but I had promised to wake him up once we reached the cave. It took a good 5 minutes to wake him up, and by then we were in the cave exploring so his first words on waking up were "Wow, a cave!"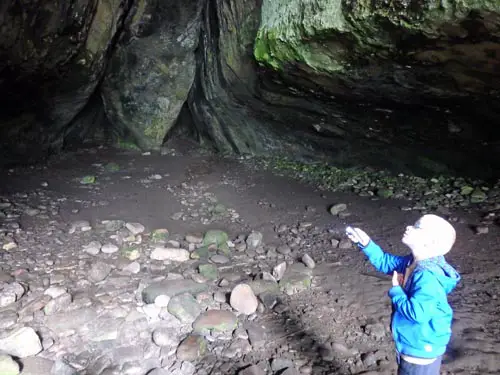 Big K had a torch with him so we were looking at the cave markings and looking into the darkest parts to see what we could see. A quick note the cave is pretty wet and slippy underfoot so take care!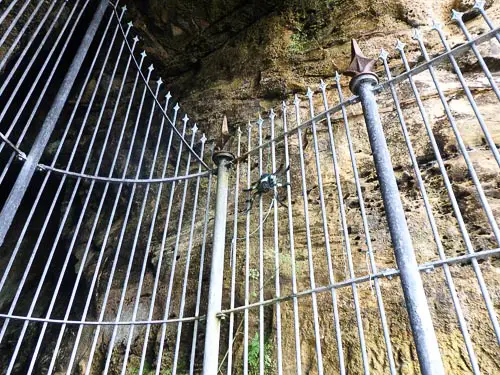 After looking about we then headed back off up the track. It is pretty steep climb walking back up and by the top of the climb, I had to pass Little K to my dad as my sciatica was playing up and I was in agony. The walk back took another 40 minutes. We passed several lots of toadstools, which the boys thought were so cool as that is where the fairies stay in Ben and Holly!
Overall
We really enjoyed the walks and they are not too long or hard for children. Especially if you make a day of it and let them explore. The views are pretty amazing so make sure you look behind you incase you miss the views!
Have you ever been to Arran before? Did you check out the standing stones or Kings Cave? Let me know in the comments below!