The Isle of Arran off the West Coast of Scotland is the perfect place for a family holiday. Even more so if you are an outdoor family, as there are so many activities you can do whilst on the island. We have recently returned from a long weekend on the Island and thought I would share why we think Arran is perfect for families. You never know it may give you some inspiration for your own holiday on Arran.
Exploring The Isle Of Arran With Kids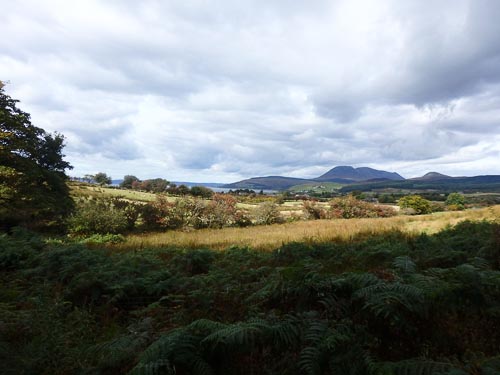 Great Location
It is the perfect getaway for us as it is only 1.5 hours drive from our house to the ferry port at Ardrossan. Then from there, you take the Calmac ferry over to Brodick (it is about 1 hour on the ferry). You can get some great views as you get closer to the island so make sure you walk around the ferry so you get the best views.
The Isle of Arran is also known as "Scotland in Miniature" which once you have set foot on the island you will understand why. You certainly don't want to forget your camera.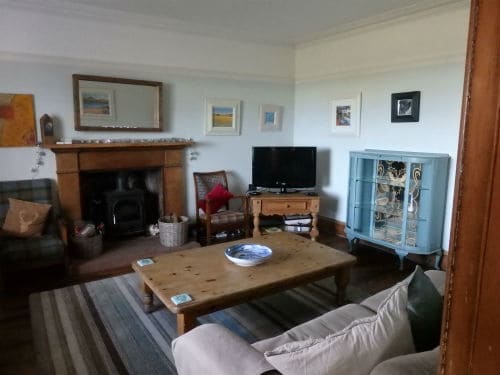 Great Selection of Accommodation
From B&B's, hotels, to self-catering you are spoiled for choice. You can find them all over the island, which means you can either stay in the main town (Brodick) when you arrive, or head off around the Island to another town/village to stay in. We normally stay in Brodick and have stayed in Orwin House and also Rowanbank Holiday Cottages.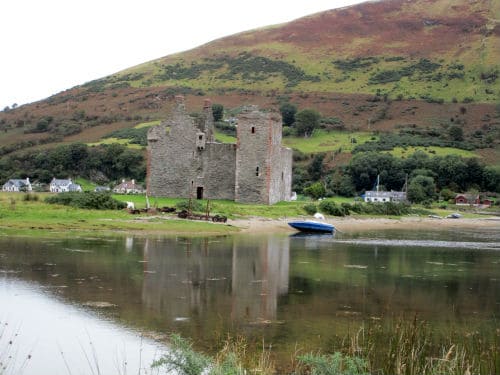 Castles
In Brodick, you will find Brodick Castle. It was closed on our last visit, but we have been before and it is great to explore. They also have a new adventure playground which will keep the kids entertained…and hopefully tire them out. You can also explore the ruins of Lochranza Castle. The boys had a blast exploring the ruins and used a torch to go inside the prison. Me, on the other hand, refused to go in such a dark space!! Also on the other side of the island, there is Kildonan Castle which is also a ruin.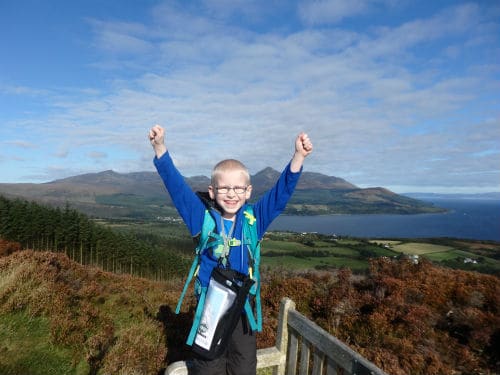 Outdoor Activities
I normally head to Arran for the hiking, and you will have loads to keep you going. I have walked the Arran Coastal Way and many of the walks around the Brodick area. Once I have these written up, I will edit and post the links in so you can see which ones may be suitable for your family. You can also cycle (on the road or mountain biking). If you didn't want to bring your bikes then there are hire places in Brodick. Although best checking in advance if they have the correct sizes. You don't want to go all that way and find there are none available.
On top of the cycling and walking you can also do the following:
Horse Riding
Golf
Football
Archery
Gorge Scrambling
Sea Kayaking
and more!
If your children are into hiking then you could even tackle Goat Fell; the highest peak on the Island.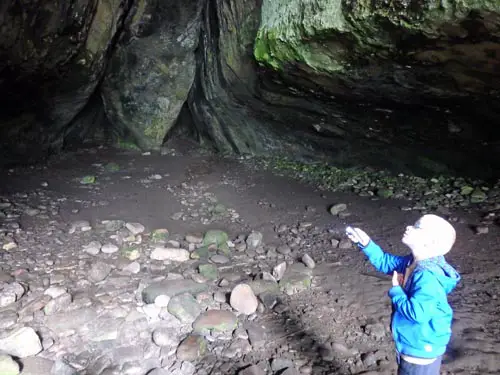 Endless Attractions
From the Arran Distillery to the Arran Heritage Museum, there are plenty of places to go on the island to visit. You could also visit Kings Cave and the Machrie Stone Circles to learn some of the histories of the area. For some indoor fun then you can head to the Auchrannie Resort for the soft play. I'm sure there is also a pool for non-residents too!
There you have it! Will you be packing your bags and heading to the Isle of Arran? It is one of our favourite places to visit and I'm sure it will be one of yours once you have visited!
Let me know in the comments below if you have visited before.