We have recently returned from our family holiday in Holland. Holland is known for its cycle paths and we just had to try them out. Holland is pretty flat but there are hills…okay not big ones. However, if you are pulling a trailer with a 14.5kg toddler in it then the hills are exhausting! If you ever go to Holland you must try going for a cycle ride. It is a way of life over there, unlike the UK.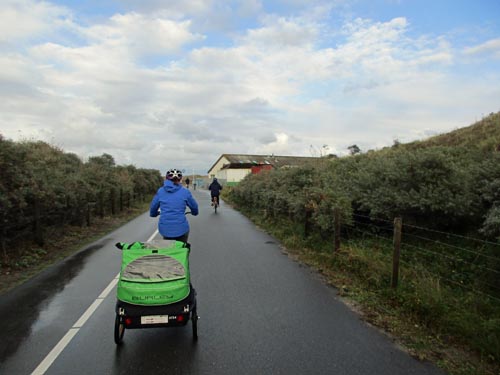 Cycle Ride To The Beach
So on the Tuesday we hired bikes from the campsite for 7 days. The offer was 5 days for the price of 7 so we decided just to do that. As we had bought along with Big K's from home with us we only needed a bike and a trailer for Little K.
Finding out if there were trailers available before we arrived was pretty hard. I couldn't find trailers mentioned on any website or any other bloggers mentioning it.
The bike rental place has lots bikes, the bikes don't have handlebar breaks. You have to pedal backwards for the bike to slow down, but once you get use to it then it's pretty easy. There are smaller bikes available and these bikes do come with handlebar breaks.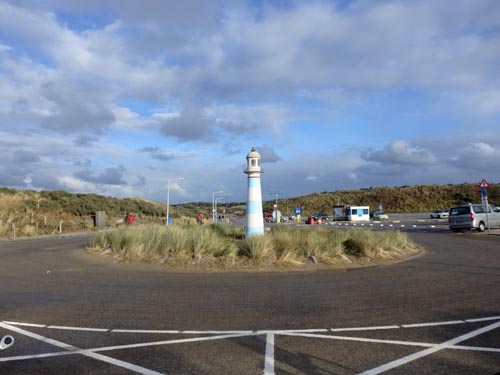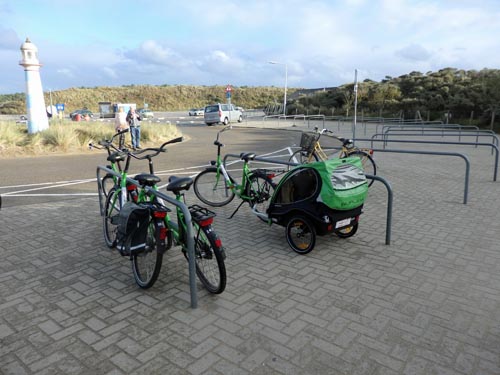 We headed off from the campsite using the bike paths all the way to the beach car park, where we locked our bikes up and walked down to the beach. It took us about 30 minutes to cycle there and there were a few hills along the way.
Big K cycled all the way there and back which was great for being one of his first bike cycle rides. Wassenaar beach was pretty empty apart from people flying kites as it was so windy. As it was so windy we decided to take some pictures and then head inside one of the little cafe places for a drink before cycling back.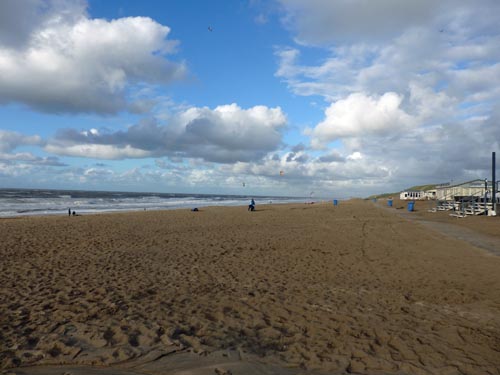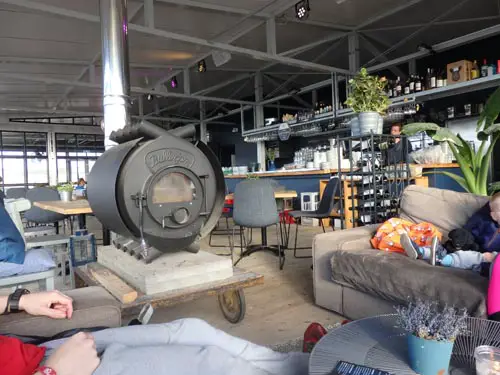 It is a great little cycle ride and saves you driving around and paying for parking.