You may have read about our weekend in Manchester here. My parents and I decided on Saturday night that we would visit the Manchester Science and Industry Museum as the weather wasn't meant to be good. Our other option was to head to Blackpool Zoo so we opted for the place that would be the driest if it did rain!
Manchester Science and Industry Museum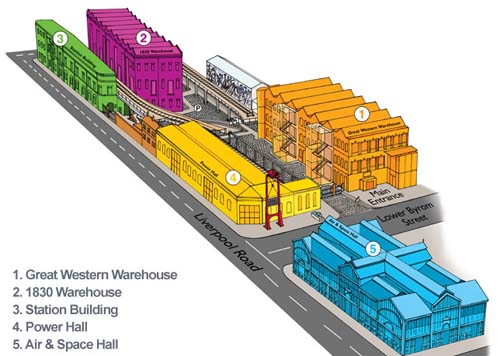 Ticket Prices
Manchester Science and Industry Museum is free (except the 4D cinema and the simulator ride), which makes it a great day out with your kids. You can make a donation if you wish to but you are not made to feel like you should donate. It is open every day 10am to 5pm except a few days over Christmas and also New Years Day.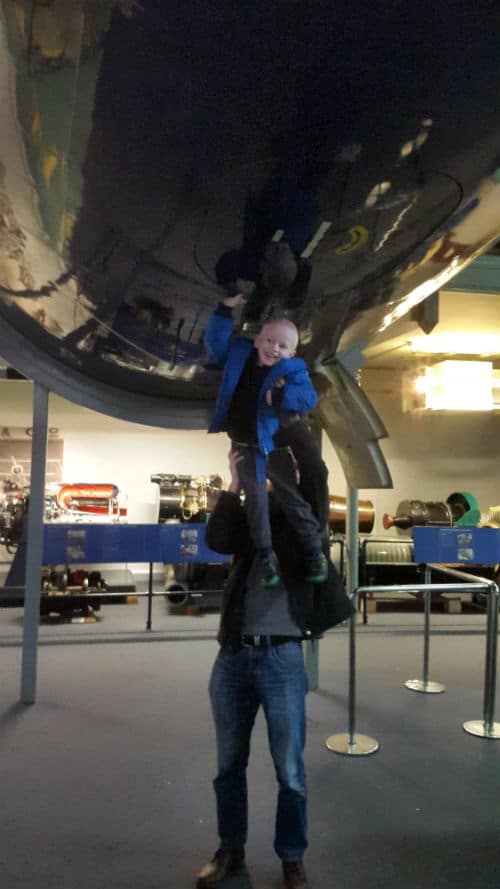 Parking
Parking is available nearby. We used a NCP car park on Stone Street which seems to be the closest car park. It only had about 10 spaces available though and for up to 6 hours it was £7.20 which is expensive in my opinion. There are other car parks but you would have to check online to see which ones are closest.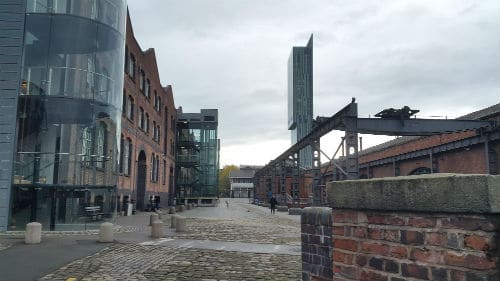 Inside Museum
There are 5 buildings for you to explore. When we visited in November 2015 the Power Hall which houses the trains was shut. Even though we went around the other 4 buildings we only managed to explore one of them in full. The other 3 we just picked parts of them to explore. The 5 buildings are called:
Great Western Warehouse
Power Hall
Air and Space Hall
1830 Warehouse
Station Building
In each building, there is so much to look around and there are lots of interactive sections that the kids can play with and learn something new. My eldest son loved the first computer called BABY where you can use the touch screens to switch the "switches" on and off to spell out BABY. I would definitely go back again if we were in the Manchester area so we could look around properly.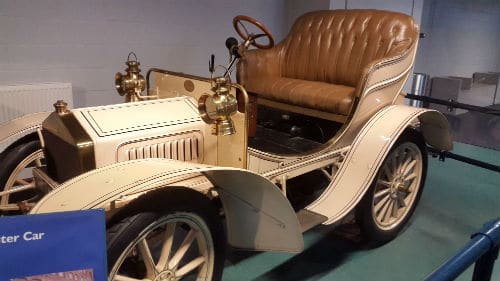 Food & Drinks
Onsite there is a cafe and a restaurant. The warehouse restaurant serves hot dishes included stone baked pizzas (I enjoyed my pizza!) They also do children boxes where you can select 5 items for £3.95. Just beware the sandwiches that come with the children's menu have butter on them. I found out too late and my youngest had eaten some before I had a chance to check. It would be nice to have some sandwiches made without butter for children who are dairy intolerant like my little one.  There is also baby change facilities nearby to the restaurant along with highchairs, and food/bottle warming facilities which are a great help.
The cafe is near the exit and is called the Warehouse Cafe. We didn't use this cafe but it serves hot and cold drinks, sandwiches, breakfast bites, hot pastries, cakes and some snacks.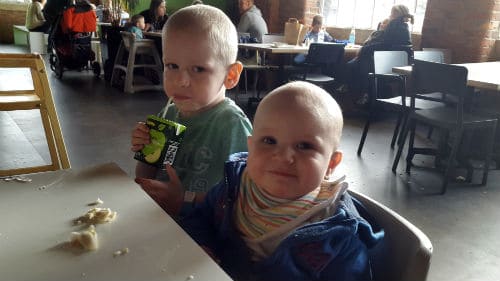 Overall
A great day out with the kids at the Manchester Science and Industry Museum. We could have spent many more hours there but we were restricted with our time and we didn't get to see everything. I would definitely recommend it if you are in Manchester and looking for a budget-friendly day out.
If you are staying in Manchester a little longer and want some more great ideas for family days out, then check out Yorkshire Wonders post on the 10 things to do in Manchester with kids. If you love Castles, then you could do a trip to Lancaster Castle.
If you are thinking of visiting Blackpool for a day trip then check out these options for things to do in Blackpool.
* Reviews are my own opinion. I haven't been paid in any way for writing this.