There are 4 car parks in Glen Affric. One is at Plodda Falls, which you can read about here. The other 3 are situated along the same road not too far from Cannich. I would suggest going to the River Affric car park first and then start making your way back towards the Dog Falls car park before leaving.
Family Friendly Glen Affric Walks
First, we drove up to the River Affric Car Park. The road is a single track road but there are many passing places. Just make sure to take your time and go round the corners slowly.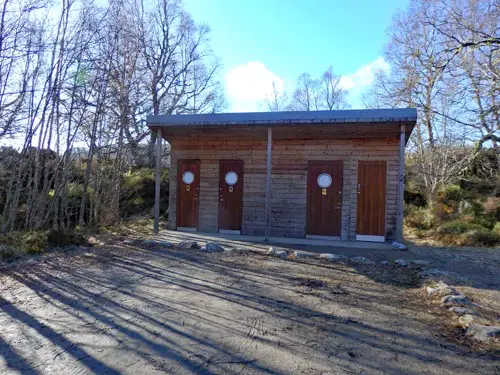 River Affric Car Park
There are 3 trails to do at this car park. The car park costs £2 for a day ticket which you can then use in the other car parks. You will find toilets and picnic benches so it's a great first stop for a family-friendly walk.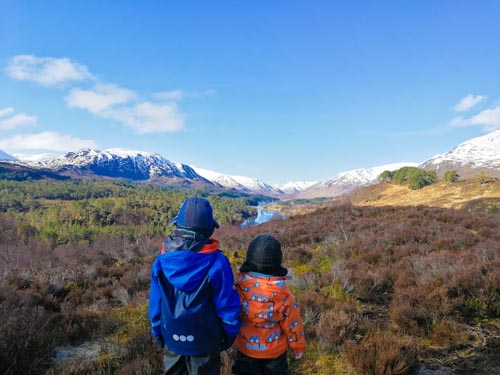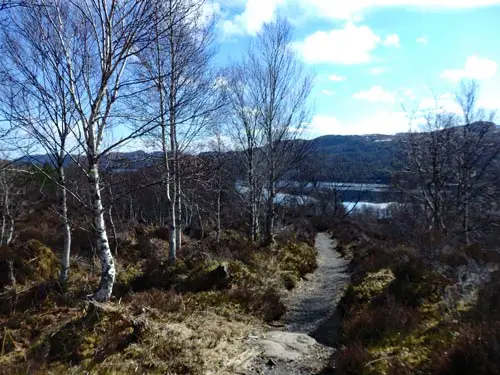 Am Meallan Viewpoint Trail
This is the MUST do walk to do. Its a short steep climb but the view is outstanding. My youngest son managed the climb just fine with a little helping hand. We sat for a long time enjoying the views. It is only a short walk which is all uphill from the car park but you will not be disappointed.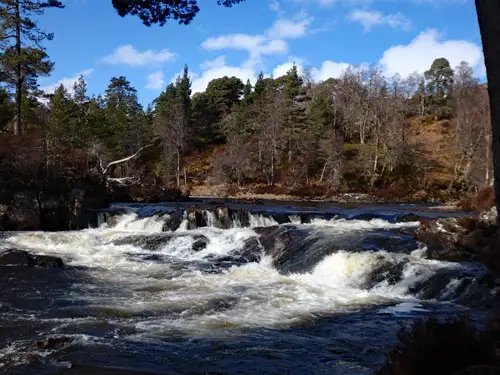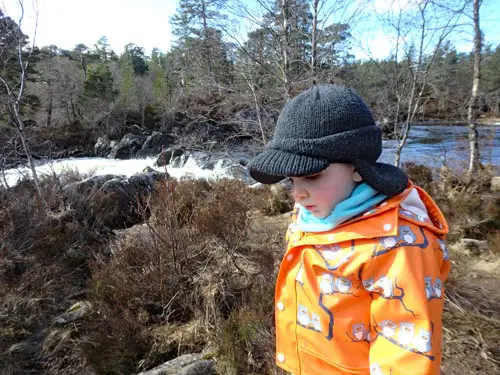 River Trail
This is roughly 1/2 mile loop walk. We only walked down to the river edge before turning around and walking back up towards the car park. If my youngest son wasn't getting hungry then we would have walked the whole loop.
River Affric Loop
This is a 12-mile loop walk. This is probably not a child-friendly walk as there are several burns to cross and the trail can be rough in places. However, you know your child's ability so if you do plan on doing this loop walk then go prepared with enough food and drink for the day.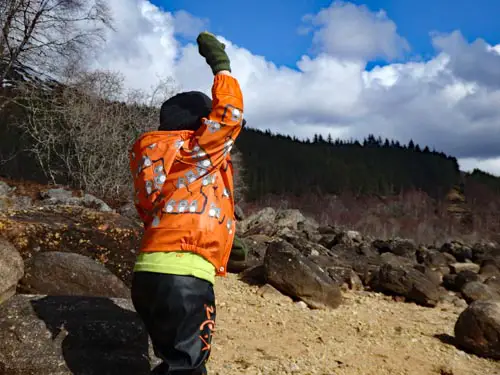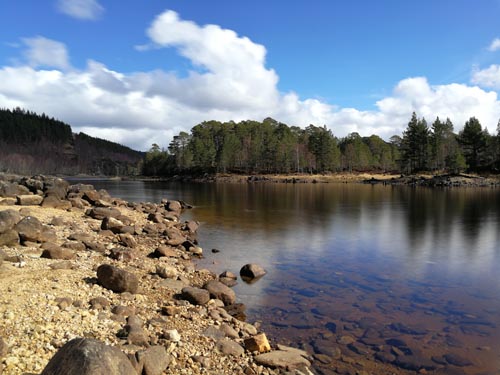 Loch Beinn a'Mheadhain
There are no walks at this car park or toilets. However, it is a beautiful setting for a lunchtime picnic. It has a lovely stony beach so the kids can throw stones for a bit. We stopped for our lunch on one of the picnic benches and then I took lots of photos as it was so beautiful.
Dog Falls Car Park
Lastly, we headed to the Dog Falls car park. Here you will find toilets and picnic benches if you wish to have a picnic. Remember to display your car park ticket. At Dog Falls you will find 3 walking trails.
Viewpoint Trail
This follows the Affric Kintail Way uphill to the viewpoint (see above). It's a long slog with two tired kids but if the weather is decent then you will be rewarded with great views over Loch Beinn a'Mheadhain. Unfortunately, it started to snow/hail when we got to the top, so we didn't get to see the views. Once at the viewpoint, you just make your way back down the way you came.
 Dog Falls Trail
This is a loop walk that is 2 miles long. We only walked to Dog Falls and back as the boys were tired. It can get pretty uneven in places and there were some narrow sections so you really do need to take care.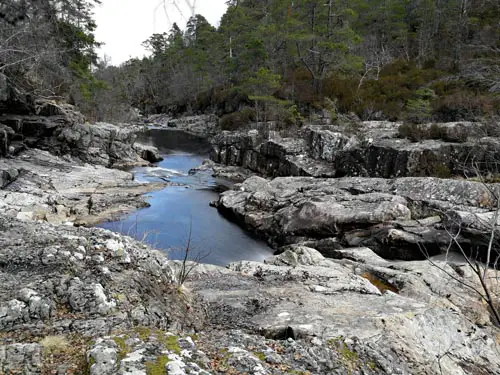 Coire Loch Trail
Coire Loch Trail is the longest trail which is a lovely woodland walk with some viewpoints along the trail. We didn't do this walk but from the pictures, I have seen it really does look like a great walk.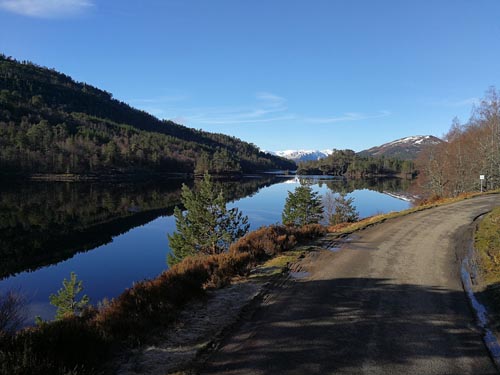 Glen Affric Walks With Kids
You really are spoilt for choice at Glen Affric. You don't have to do the whole trail, you could do parts of the trails as we did. There is great flexibility depending on how your children are at walking.
Also, remember there are hardly any phone signals in Glen Affric. So make sure you go prepared with enough food and water to last you the whole day. The nearest shop is in Cannich.
Have you ever been to Glen Affric before? Let me know in the comments below.