Southerness Holiday Park is located in the little town of Southerness in Dumfries and Galloway, Scotland. It is the perfect location for a family holiday in Scotland. With a beautiful beach for an evening walk, or even spending the day flying kites you are bound to enjoy a relaxing holiday at Southerness Holiday Park.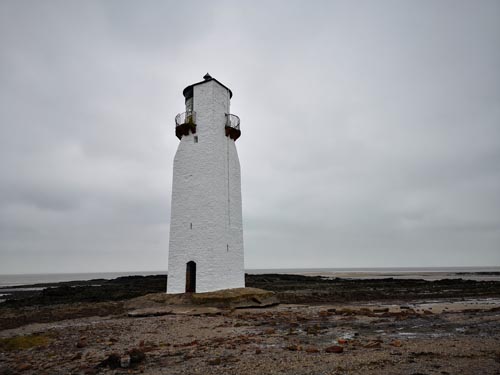 Southerness Holiday Park – Dumfries and Galloway
About Southerness Holiday Park
This holiday resort in Scotland is a Parkdean Resort and it was the first time we have stayed on a Parkdean resort. With a kids club, evening entertainment (which at the minute due to COVID it seemed to be just Bingo) and lots to do onsite, it is one of those resorts that you could stay on-site for your whole holiday without venturing off. However, we like to explore a little when we go away so we didn't spend all day on-site.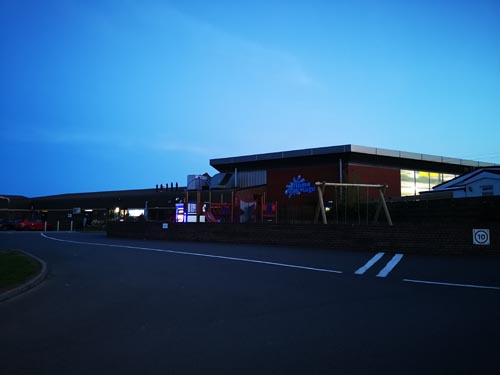 Facilities
Kids Club
Amusement Arcade
Small onsite store
Launderette
WiFi (chargeable)
25m indoor swimming pool with toddler's pool
Indoor soft play area
Outdoor adventure play areas
Nature Trail
Coast Bar & Restaurant and Legends takeaway
The WiFi is chargeable, however, the price is amazing and I don't think I've ever been to a campsite that has offered such fast WiFi at the cost they charged. I think for 4 devices for 7 days was £16ish.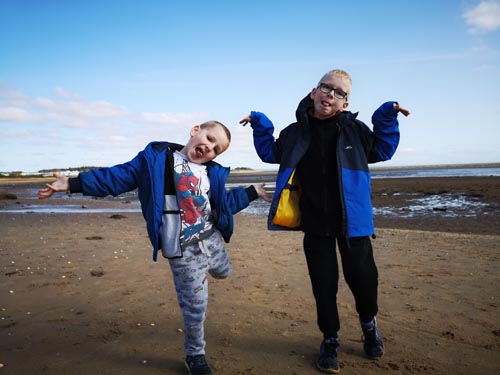 Due to COVID, we didn't use all the facilities. You can prebook your activities online via the Parkdean website or book when you are there. The swimming pool looked great fun, but you had to prebook and then you had to arrive in your swimming kit, and then leave in it. Being September it wasn't the warmest outside so it was a bit of a put off thinking about it.
If you need to do a food shop, then we did see a lot of Tesco vans delivering food which is a great idea. We stopped in Dumfries at the Morrisons on our way to the park to get our food.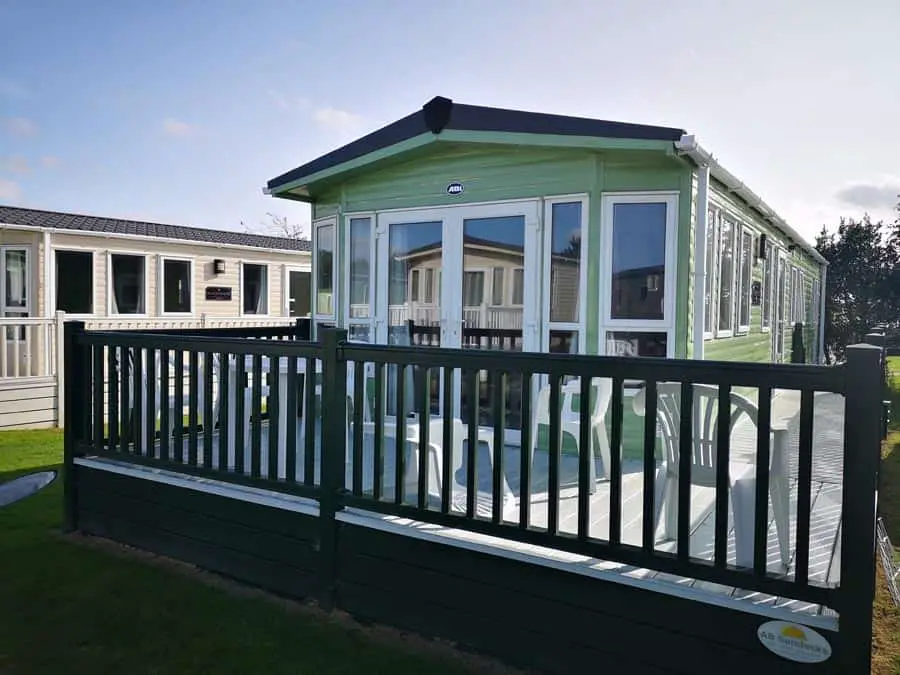 Accommodation
You can take your tourer with you and there are also places for camping too. However, we hired one of their caravans, which was perfect for our stay. We did wake up after our first nights stay absolutely freezing, and it took us a while to figure out the heating. However, after that it was perfect and we were nice and toasty for the rest of our stay. The kitchen was a little small, but I think we had so much food it took up a lot of the worktop!
All the accommodation comes with:
Fully equipped kitchen with a fridge, cooker and also a microwave
Gas
Water
Electricity
TV
Kettle, toaster, cutlery & crockery
All accommodation is non-smoking
There are also the most stunning lodges if you are looking for that extra bit of luxury. I'm going to try book one of these next time as they look amazing. You can also bring along your dog(s) as the holiday park has dog-friendly accommodation options available and as noted below there are plenty of walks to take your dog on!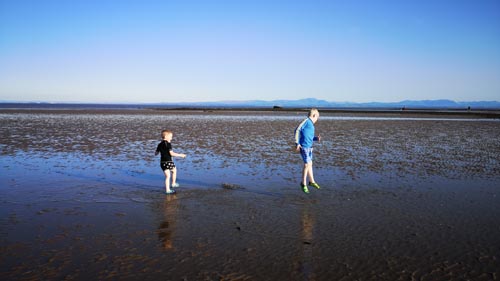 Things To Do
Things to do near Southerness does really depend on how far you wish to travel. I've listed a few places below but there are plenty more options depending on the types of family activities your family like to do.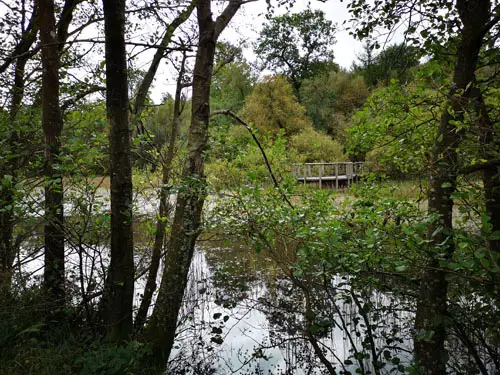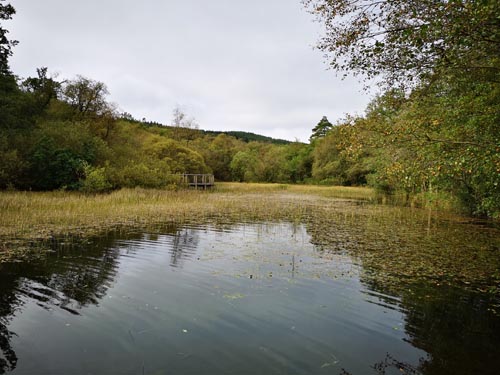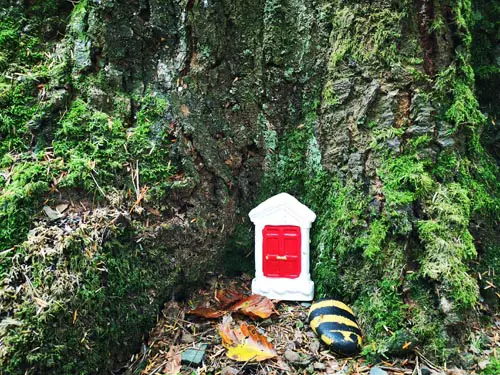 Walking
There are plenty of places to enjoy some walking. However, we headed off to Mabie Forest which isn't too far from the holiday park. We decided to tackle the Dalshinnie Glen trail which was 2.5 miles. Little K hates to walk anywhere so choosing a trail that isn't too long or difficult is the best way to go for us!! It was a lovely trail, and the boys really enjoyed walking through the Stately Douglas Firs. The toilets are open and we found a picnic bench to enjoy our lunch on after our walk. You can find more information on the Mabie Forest Website.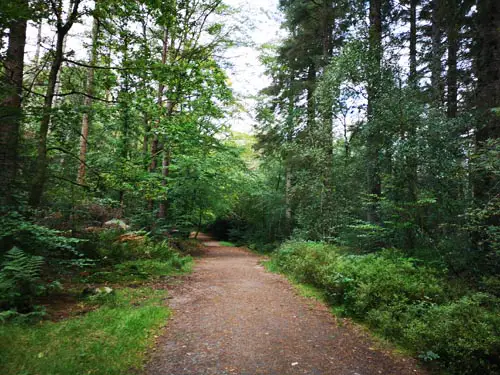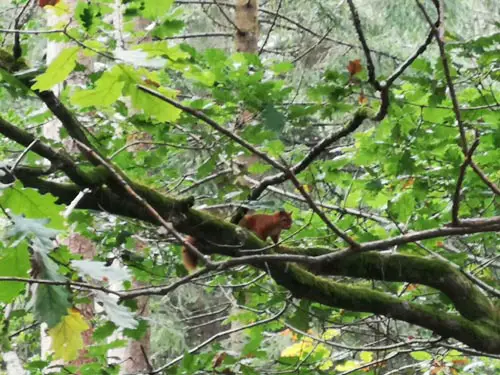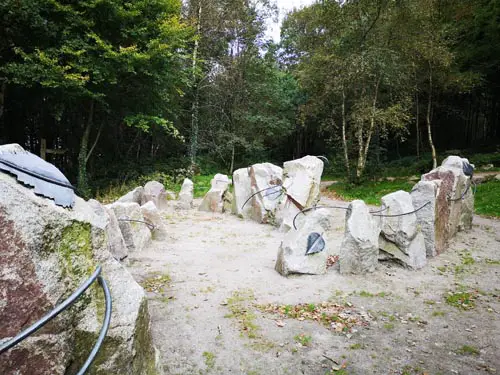 During our stay, we also drove to Dalbeattie Forest Town Wood, which is a bit further to drive but again the trails are beautiful. It does say the walk we did was strenuous, but we found it a lot easier than the previous walk at Mabie Forest. We did a mixture of 2 walks as Little K hadn't moaned once and we thought we would make it a longer walk to see how he would do. During our walk, we also spotted a red squirrel! I don't think I have ever seen one before! More information can be found on the Dalbeattie Website.
Visit a Castle
Caerlaverock Castle is roughly 45 minutes away from the Holiday Park. This is a  triangular moated castle which was first built in the 13th century. My parents visited the castle after I had left with the boys. However, they really enjoyed their visit and I expect the kids would have enjoyed it too. Due to COVID, you have to book in advance via their website. My parents booked their tickets while waiting to get in…maybe not the best idea though if you are visiting during a busy period.
Animal Park
Close to the park is Mabie Farm Park, although there is also Dalscone Farm Park which is nearer to Dumfries. We didn't have time to visit this time around but they are on our list for visiting when we visit again in the future. You can check opening times and ticket booking options via their websites – Mabie Farm Park and Dalscone Farm Park.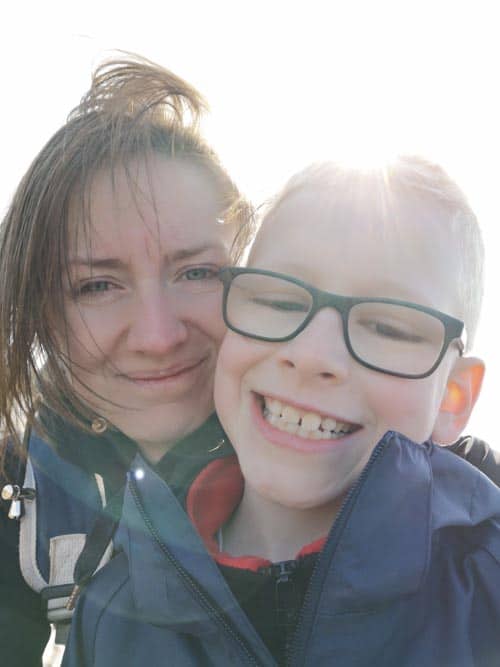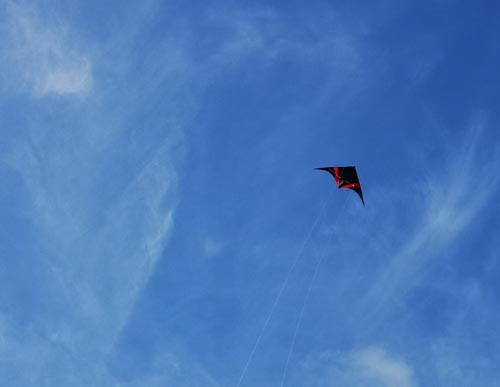 Beach Fun
Southerness Holiday Park is a stone throw away from Southerness Beach. We went to the beach every day. Sometimes we were just there for a walk along the coast and seeing the beautiful Southerness Lighthouse, while other times we went flying our kites. If it is a warmish day then I can see the beach being the perfect place to spend the day as a family.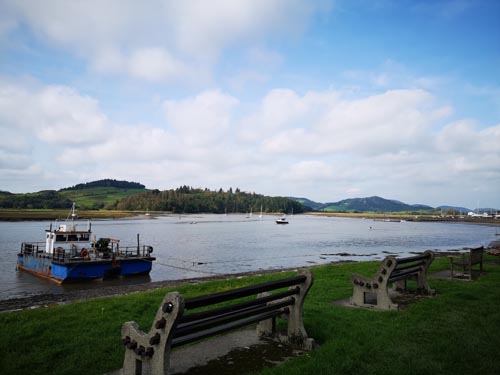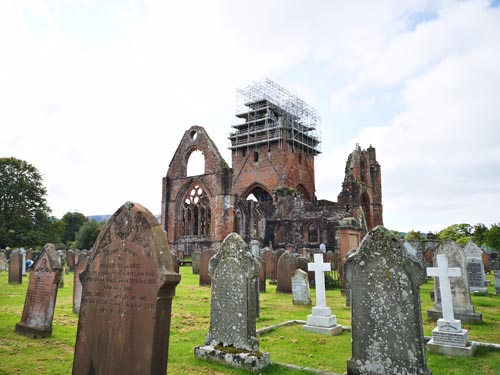 Explore some of the picturesque towns/villages.
You will find some beautiful little coastal villages and towns to explore. Southerness is an obvious one to explore. Okay, it's not massive but definitely is one for an evening walk to explore. New Abbey is also a lovely little village to explore. Here you will find Sweetheart Abbey, which when we visited was closed as it looked like it was getting some restoration work done to it. However, in the future, it may be reopened so you can have a look around. One afternoon after a long walk we also stopped off in Kippford for drinks and ice cream. Definitely lots of options for finding a picturesque village to explore.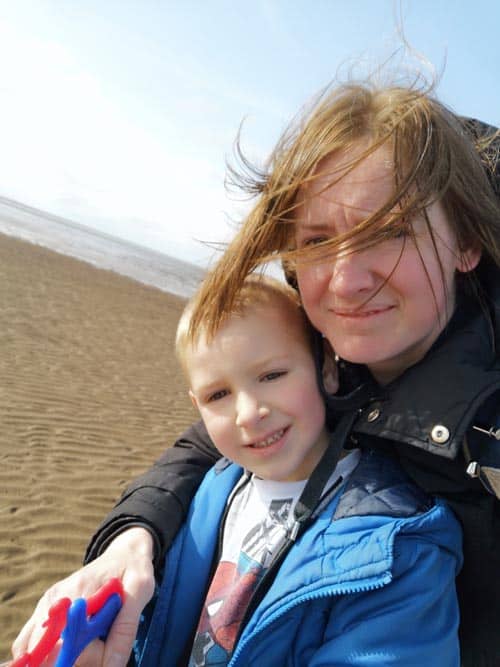 Overall View on Southerness Holiday Park
Southerness Holiday Park is roughly a 2-hour drive from where we live. Which for me is just about the right length of time for driving solo with the boys. Any longer and my back will start to get really sore, so a 2-hour drive with at least one stop is perfect for me. The holiday park was really nice. It is a pretty big park (I didn't realise how big it actually was until we went exploring on an evening walk). The caravans do feel a bit close to each other and we did have a few noisy campers near us, but that isn't Southerness Holiday Park's fault. Due to COVID, we didn't try out any of the facilities, but I'm hoping to go back again once the rules ease, so we can try out the pool etc.
Overall, we would definitely go back again for another family holiday.
If you are looking for more UK family holiday ideas check out Twins Tantrums and Cold Coffee.
Have you been to Southerness Holiday Park before? Let me know in the comments below.
Pin for later?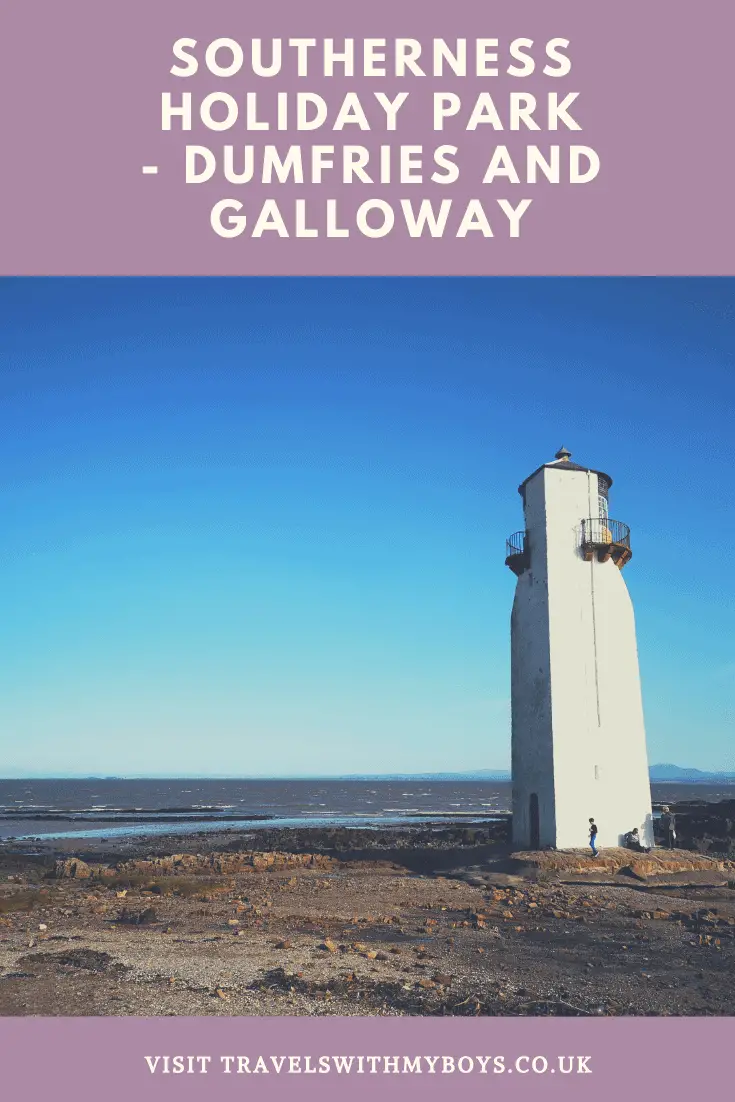 Disclaimer: We paid for our stay at Southerness Holiday Park.