The Highland Wildlife Park is located near Kingussie in the Highlands, Scotland. The wildlife park has stunning views all around of the Cairngorms National Park so you are in for a real treat. If you are looking for a family day out in the Scottish Highlands then you MUST visit the Highland Wildlife Park!
The wildlife park has been on our to-do list for years. Unfortunately, it is just a little too far to drive for a day trip. On our recent holiday in the Scottish Highlands, we set off early one morning and drove the 1.5 hours there to arrive just after opening time.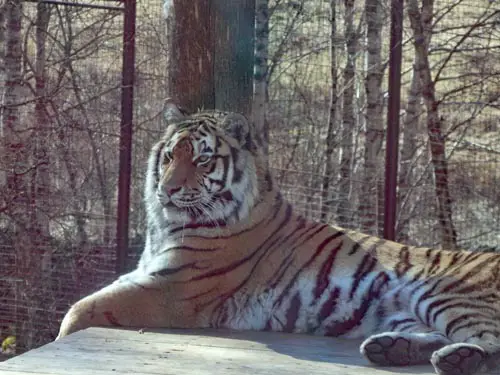 Highland Wildlife Park
Getting to Highland Wildlife Park
As the Highland Wildlife Park is in the Cairngorms National Park it can take a couple of hours driving from Edinburgh or Glasgow to get there. If you are staying in Aviemore then that makes a great base to go explore. We stayed in Glen Affric which meant it took us 1.5 hours to get there. This wasn't too bad and it is a pretty scenic drive.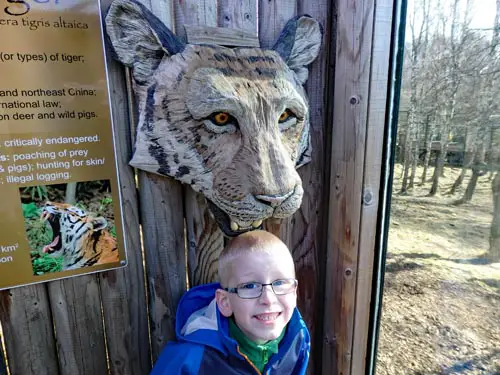 Highland Wildlife Park Parking
There is the main car park and then there is also an overflow car park. I can see in the summer months it would fill up pretty quickly. We arrived just after opening and the main car park was pretty full already. By lunchtime, the overflow car park was in use and this was in April!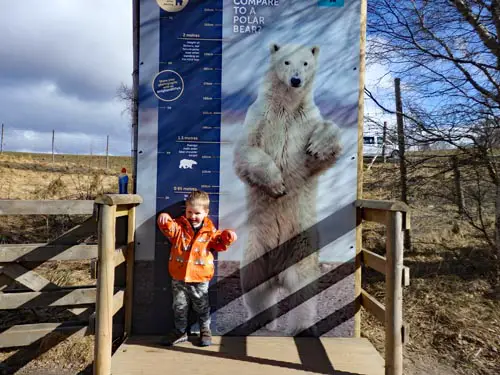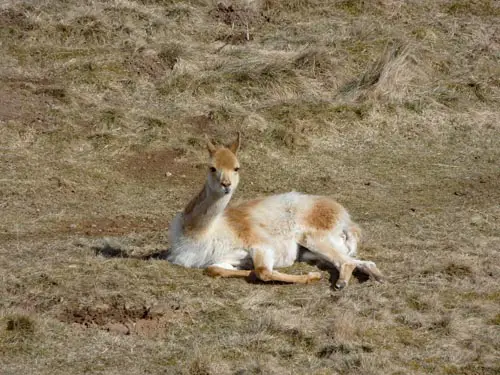 Highland Wildlife Park Prices
I had prebooked our tickets online via the Highland Wildlife Park website. Which I would really recommend doing as it will save you some pennies in the long run. You can of course pay on the day but it was so much easier taking our print out with us and getting it scanned. I also think you can use your phone for the ticket if you don't have a printer. If you are a UK taxpayer then you can also gift aid at no extra cost to yourself.
I think I paid about £50 for 2 adults and 2 children which I thought was a great price for a family day out.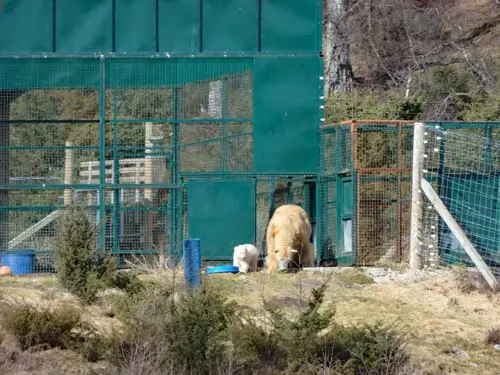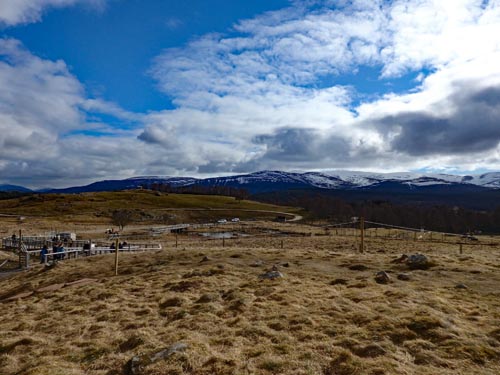 Highland Wildlife Park Animals
I think the most popular animals in the park just now are the polar bears. With the new bear cub making its first appearances in its enclosure I expect people will be flocking to get the first looks of it outside playing. We managed a few sneak peeks when we visited but it was so far away the boys couldn't see. Although they weren't disappointed as they enjoyed going in the "polar bear den" and sizing themselves up against the polar bear (not real of course).
The park also has several talks throughout the day. We made it to the Amur tiger feeding which was really interesting to watch. Make sure you take the time to go up to the talk and watch the Tigers go out and find their food.
I'm sure you will spend a good full day looking around the animals and the park isn't too hilly (unlike Edinburgh Zoo) so you won't need to eat your Weetabix before you arrive!
There is also the drive around safari which was really enjoyable. You can do this before or after your visit to the main part of the park. We did the drive before we visited the park and as the park wasn't long open the drive around was pretty quiet.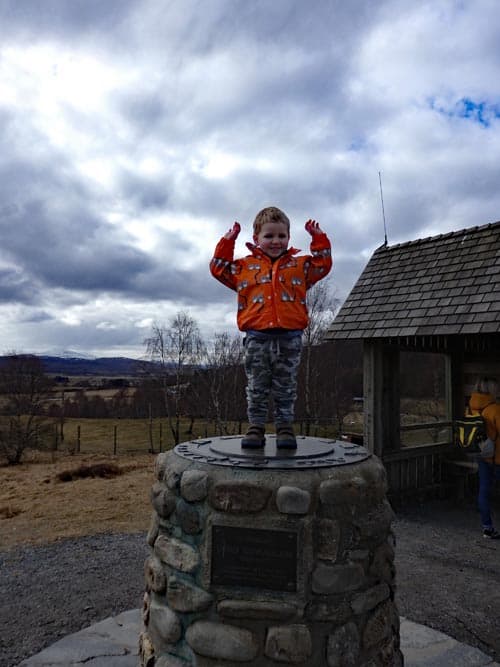 I think the overall highlight for the boys was the snow monkeys. We went back about 4 or 5 times and the boys stood for ages pointing out all the baby monkies.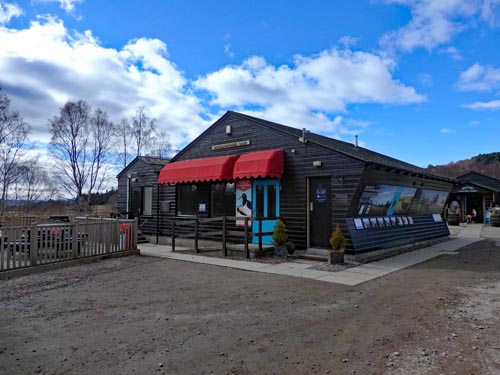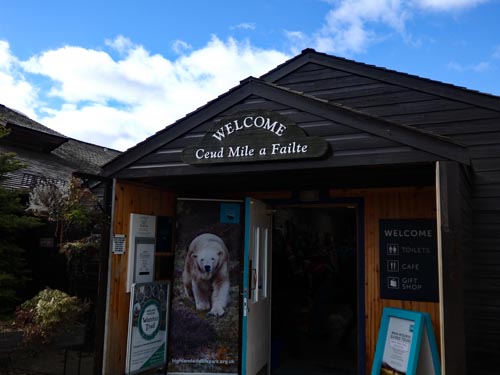 Food & Drinks at the Highland Wildlife Park
There are a couple of options for buying food and drinks at the Highland Wildlife Park. There is the Antlers Coffee Shop which is where we bought lunch for me. I had already bought the boys food with us so we sat outside and ate our lunch near to the snow monkeys (much to the delight of the boys).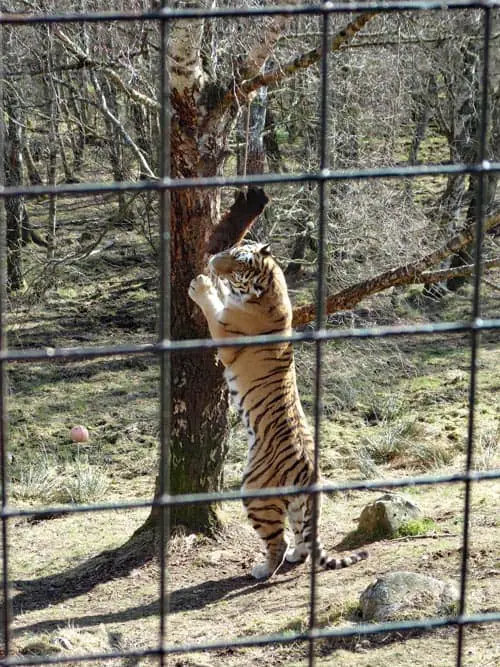 The Oystercatcher is located near to the visitor centre (it looked closed when we visited). It looked like more of a snack place than a sit-down restaurant.
There is a small kiosk place too near to the main car park. This again looked closed when we were there so it is definitely best checking to see what's open on their official website first before arriving.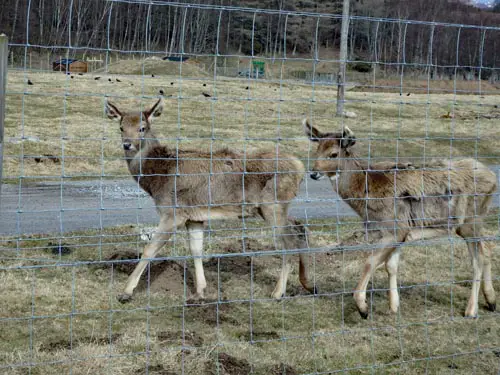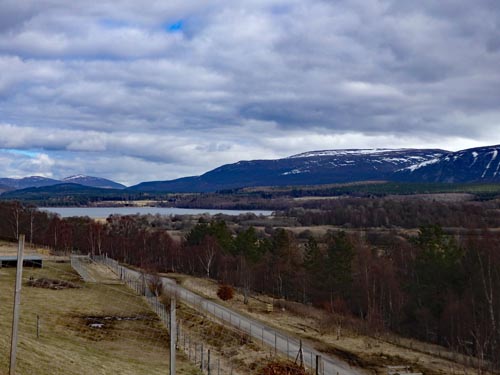 Overall
Having wanted to visit the Highland Wildlife Park for a number of years now, it certainly did not disappoint! The enclosures were all of a decent size compared to some zoos and wildlife parks we have been too. Having such wonderful views to walk around in also makes it a worthwhile journey!
If you are ever in the area then the Highland Wildlife Park is well worth it for a great family day out. Have you been to the wildlife park before? What did you think? Let me know in the comments below.