San Marino, a tiny country surrounded by Italy, is a great place to visit with kids. With its mild climate, beautiful scenery, and fascinating history, there is something for everyone in the family to enjoy. From exploring the medieval streets of the capital city San Marino to hiking in the mountains to visiting one of the many museums or castles, there are several activities to keep kids entertained. And with so much delicious food to try, they are sure to be happy campers!
Important Note: This post may contain affiliate links. I earn a commission from qualifying links in this post. (Disclaimer)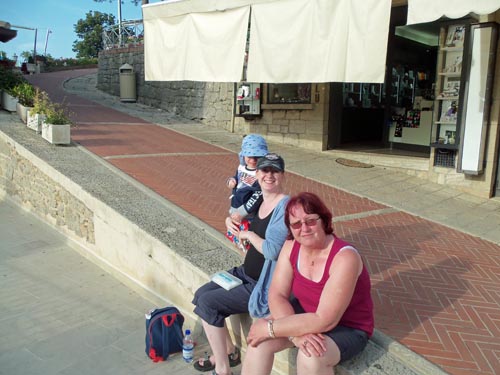 San Marino With Kids
Visiting San Marino
San Marino is located in the centre of Italy and can be reached from almost every major city. The easiest way to get there is by plane, but since the airports are usually small, you will probably arrive in Rimini or Pescara, which are both about an hour away.
When I have visited San Marino in the past I have been staying nearby in Riccione. It is easy enough to find and is well signposted by road. You start driving up and up towards San Marino wondering when the windy roads will stop. I normally park up in the cable car park, or even just by the side of the road in the parking bays then walked. The cable car (which costs extra to go up in) takes you straight to the top to where the castle sits.
If you don't have a car then there is a regular bus service between Rimini and San Marino. The cable car can be found in the town of Borgo Maggiore. However, be warned the car park isn't huge and it does tend to fill up pretty quick.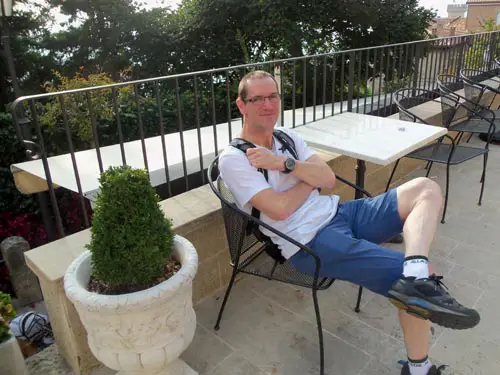 Places to Stay in San Marino
Accommodation in San Marino is quite expensive, however, there are places to stay in San Marino for all budgets. There are also a few hotels that cater specifically to families. I personally haven't stayed in San Marino overnight, as we usually drive from our hotel for a day trip to San Marino.

Cafes and Shops Galore
You will find lots of little souvenir shops, cafes and shops in the narrow streets. There are so many selling similar things that you can spend most of your time hunting out the best items. There are also many shops selling knives, swords and guns. I usually stay clear of these shops but other people might find them interesting.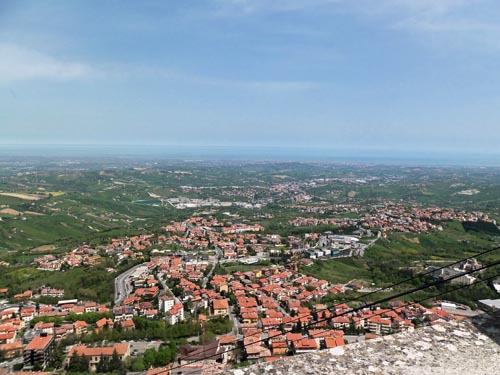 Beautiful Views
Enjoy the views once you have explored for a while as you get some great views if the weather is good. I haven't explored the whole city and usually just go back to my favourite areas including Palazzo Pubblico which is in the Piazza della Liberta.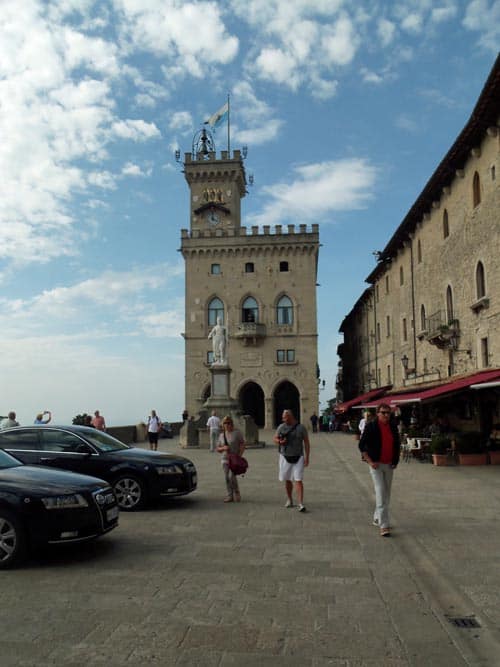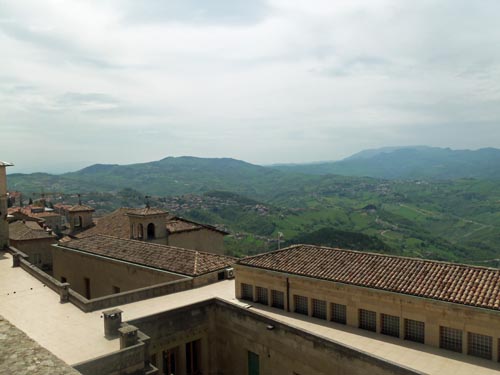 Places of Interest
There is the Three Towers which include Gaita which is the oldest of the three towers. Then the Cesta which is located on the highest of Monte Titano's summits. The third tower isnt open to the public and this is called Montale.  You can also visit the Piazza della Liberta which is the square with the Palazzo Pubblico (government building). If you like beautiful buildings then you can also see the Basilica del Santo Marino which is a beautiful church, remember to wear respectful clothing. No clothes above the knee and cover your shoulders and you should be fine.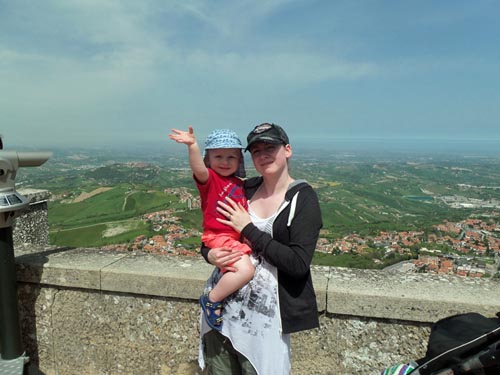 Family Friendly
As it is set on a hill the roads are quite steep and some are cobblestones. It is pretty hard work with a pram but it is doable. The cafes we have stopped at before were very nice however, none I have been to have had baby changing facilities. Which is okay as I  would just put jackets on the floor and change my boys on them. However, I know for some people this is a big no-no.
Why you should visit San Marino with kids
San Marino is a great destination for families with kids. It is relatively small, but there are plenty of activities to keep everyone busy. San Marino is perfect for those who want to experience the charm of Italy without having to deal with the crowds and prices of other major cities.
Have you ever been to San Marino?