The Soller train and tram is a great day out for any train-loving child (or adult). Whose child doesn't love Thomas the Tank Engine? We enjoyed this great day out on our recent family holiday to Majorca. It is a beautiful magical journey and my kids loved it.
Soller Train and Tram, Majorca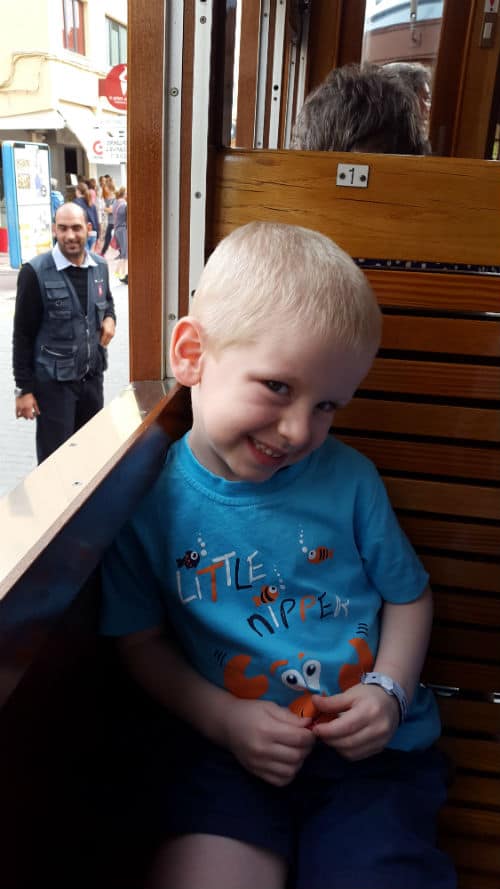 Soller Train
This historic train (which is run by electricity) goes between Palma and Soller which winds through the mountains and 13 tunnels of the Serra de Tramuntana. It is one amazing journey. When we did the journey we didn't go all the way from Soller to Palma we got off at Bunyola. One of the tunnels is 2km long and its pretty cool listening to the train go over the tracks while it is dark. It smells so fresh in the tunnels.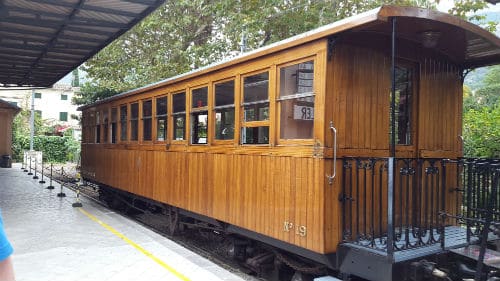 Soller Tram
There is also the Soller Tram which runs from Soller to Port de Soller. Some of the original trams are still used. These are the three motor trams, which are numbered 1 to 3, and their trailers 5 and 6. These date from 1912 and were ordered from Carde & Escoriaza in Zaragoza. The open 'jardinera' trailers were acquired from Palma trams in 1954.
There are also another five motor trams which are from Lisbon, they are numbered 20 to 24 and are re-gauged to fit the 914 mm track gauge. This journey isn't so spectacular (well for us it wasn't) but it's great to see the route and sit on these old trams. The journey goes uphill from Port de Soller to Soller which winds up towards the big church which you see emerge in front of your eyes. If you go from Soller down to Port de Soller then the church will be behind you as you leave Soller.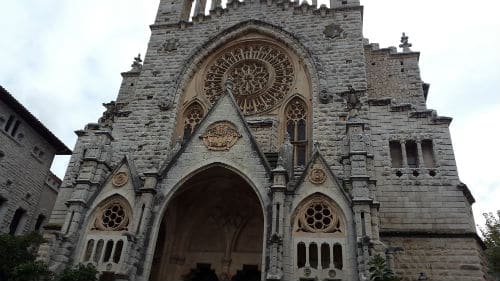 Our day out was part of an excursion I booked through a company called No Frills Excursions so I don't know prices. For prices, you can go to the main train website.
For me, it is definitely a great day out with the kids in Majorca and when we go back we will be going back on it again!
Has anyone else been on the train and tram? Or are you thinking about it?