In all honesty, I have only ever been to Stirling Castle on a school trip back in Primary School! We always pass the castle on the way to Callandar or on our way to Blair Drummond Safari Park. My eldest son has always mentioned the castle when we pass so when I was looking for a day out ideas I decided to go to Stirling Castle and see what it was like. My eldest son was loving the idea of being a knight and that it was a big castle fit for a king.
Stirling Castle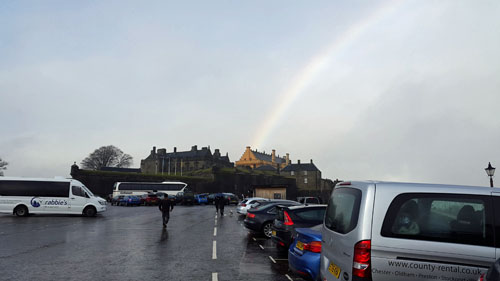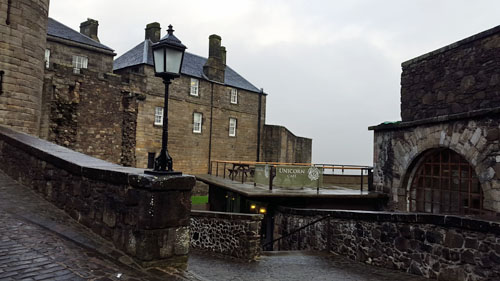 Ticket Prices
Adults are £14.50 (prices correct at time of publishing) and under 5's were free. A quick check of their website will let you know the current ticket prices. They are open pretty much all year round but the timings change depending on the time of year. Again you can find the details on their website. Also included in the ticket price is entry to Argyll's Lodgings which is about a 5-minute walk down the hill from the castle on the left-hand side. There is also an option to get an audio guide by paying a bit more money. I didn't take this option but maybe it would have been better as there wasn't too much information about the place.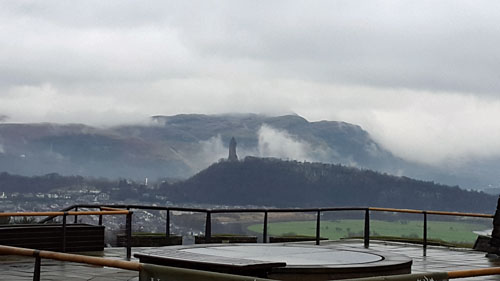 Parking
You can park in the Castle esplanade for £4 for a maximum of 4 hours. There are also places in Stirling that you can park but remember you will have to walk up the hill to the castle. I found the car park was a good price so we chose to park at the castle.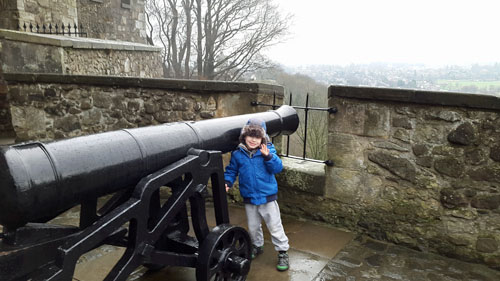 Inside The Castle
I won't bore you with too much history as you will learn more about Stirling Castle's history while walking about and exploring. There are many places to see including the Great Hall, Chapel Royal, and the Royal Palace. This is only a few of the buildings you can visit. You get some fantastic views over the city and the surrounding areas. You can also see the Wallace Monument from the Castle which when we visited looked like it was floating within the clouds. You can also take a walk along the Wall Walk and pretend to be a soldier keeping a watchful eye out for intruders. We ran out of time to do the Wall Walk as we went to see Argyll's Lodgings instead.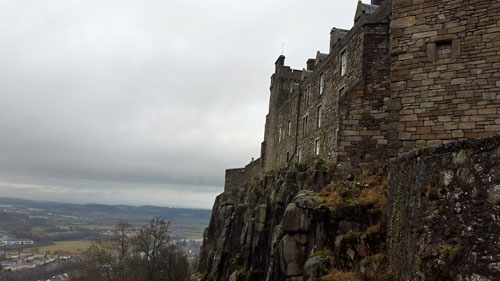 Food & Drinks
Onsite there is a cafe called the Unicorn Cafe. You can sit inside or outside depending on the weather. It serves a selection of food hot and cold and normally uses local ingredients where possible. It was reasonable in price with a ham and Emmental baguette coming in at £4.30. For children, they do a kids box which is 5 items for £4.95. They also were more than happy to make up a sandwich for my youngest without the butter, which is always a delight.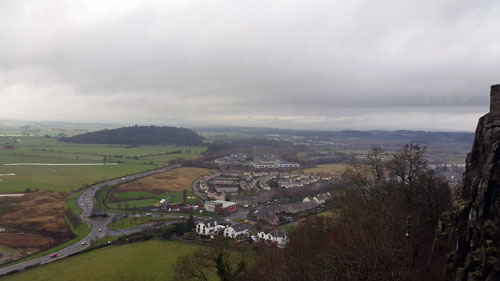 Overall
A great day out with the kids. We could have spent longer here but we were getting cold. There are lots of areas to explore but remember to bring a jacket and umbrella if the weather looks dodgy. The castle is pram and wheelchair friendly in some areas, other areas you will struggle especially the kitchens. Also if you are heading the Arygll's Lodgings which is included in the castle ticket price then beware it isn't pram friendly at all. We had to carry the pram up and downstairs quite a few times. It is a lovely building to see though.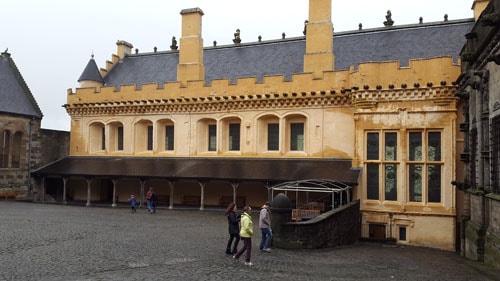 * Reviews are my own opinion. I haven't been paid in any way for writing this.