We didn't spend too long exploring as the weather was not the best. However, if you are looking for a good place to park so you can explore, park in the train station car park. We parked here for our day trip into Paris, and for a whole day, it was less than 6 euros!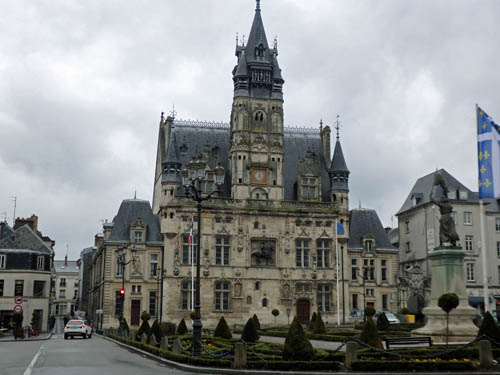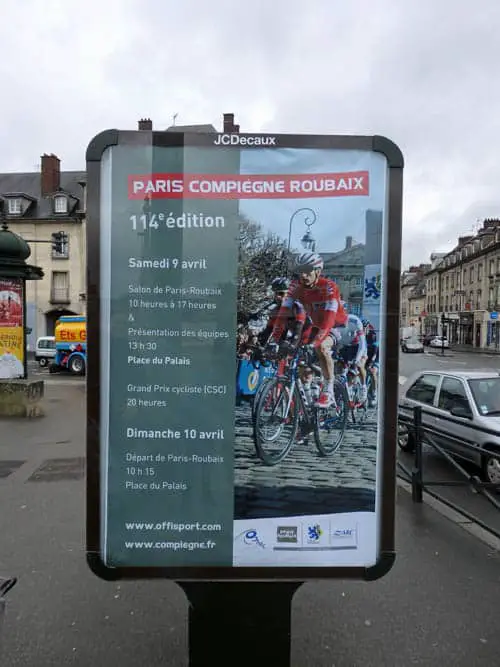 Exploring Compiegne With Kids
Arrival
We had parked up the car in a car park along the river, at the time there was a protest on. This meant we just parked in the first place we found. First, we headed off to the train station so we knew where it was, where to buy our tickets and where to park for our trip to Paris the following day. This really helped when we did go into Paris as we knew exactly where everything was!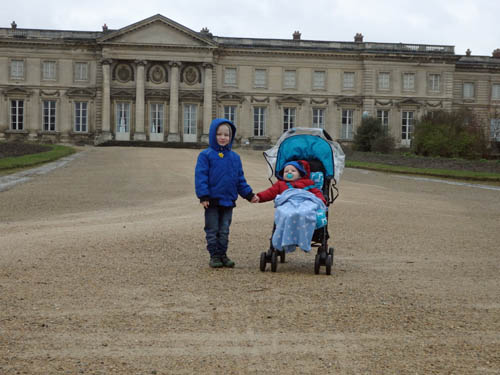 Finding Somewhere For Lunch
After we had visited the train station we started exploring the streets and looking at all the old buildings. Eventually, we made it to the Hotel de Ville (the town hall). This building was very medieval-looking and looked a bit like a small castle. We stopped in a nearby restaurant for lunch. However it wasn't very family-friendly; no highchairs, baby change facilities, no child menus, which made it very hard to enjoy lunch. Maybe I should have researched cafes before we arrived!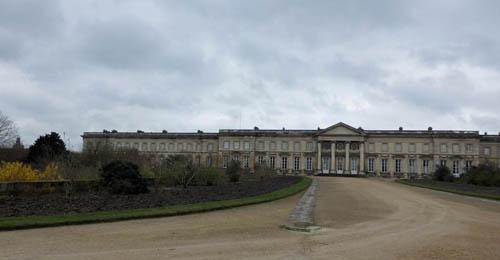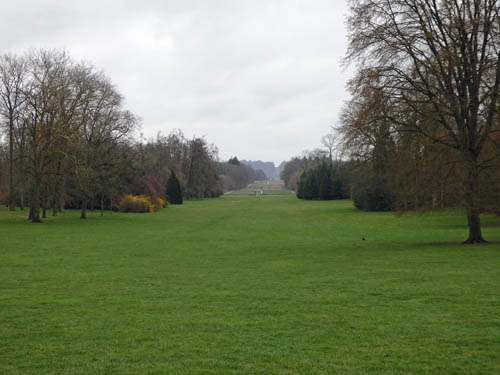 The Wow Factor
Once we left the little restaurant we headed off following the signs for the Palais de Compiegne. I wasn't really expecting much – I did not research at all so had no idea what was in store for us! The palace is absolutely huge! Unfortunately, we didn't go inside as it said they advise 3 hours for a visit, which for my eldest son is far too long to be looking around one place! Have a look at their website, there are 3 museums and the palace.
However, we did head round into the gardens which seem to go on for miles. All of the statues were covered up to protect them from the weather. Although from looking at pictures since returning they look very beautiful. We walked around for a little while before the rain decided to get heavier.
Time To Leave
We headed through the gardens to a side exit instead of returning the way we came. This meant we ended up near the car park once we had walked through the streets. Getting out the car park was slightly difficult as the space was very tight. This meant my car got some scratches up the side of the car. Not much could be done and most of them buffed out.
Overall
I would definitely go back and explore the Palais de Compiegne again as it looked a great place to look around. However, I think I would have to research some more, so I could find better places to eat. I would also make sure we parked at the train station as it was much cheaper.
Have you been to Compiegne before? If you want to check out the top 10 things to do, head over to Trip Advisor for some ideas.