Ready to travel? But worried about parenting alone? This article has helpful tips on how to travel as a solo parent and make the trip more enjoyable for everyone.
Whether you are a single parent or you have decided to take the kids away on holiday without your partner, can both still be stressful if you do not forward plan.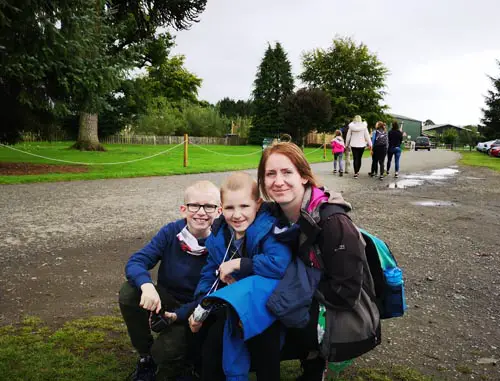 Below I have come up with 5 tips for single parents who are travelling abroad with their kids. Whether it be the first time or not these tips may just help take away some of the worries.
The Best Tips For Single Parents Travelling Abroad
Look for deals/discounts
One great way to save money for your family holiday is to look out for deals and discounts on excursions. If you shop at say Tesco, check out their Clubcard rewards and see what deals you can find for holidays and family days out. You may be surprised at what you can find.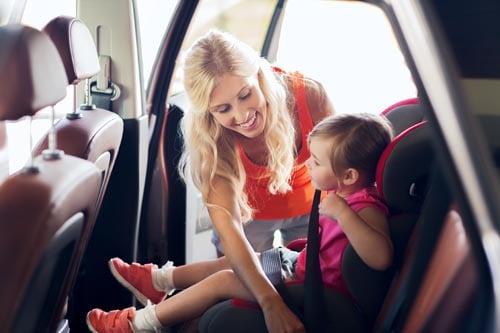 There are companies that specialise in travelling solo with kids/single parent travel so don't discount them and see if they have any deals on. The great thing about some of these specialised companies is you can meet other single parents and make new friends (not just for the kids but you too!!)
Look around and don't just book the first thing you see. Make up an excel spreadsheet and research in advance! Yes, it sounds boring but if it can save you money then that is one positive bonus for that extra bit of time you spent researching and looking for ideas.
Signed Letter From The Absent Parent
If you are travelling by yourself with your children then a letter saying you have permission to travel is essential. It is even more important if you do not have the same surname as your child.
Make sure you get this sorted months in advance. If you don't have contact with your ex-partner, then you can go through solicitors to get this in writing. If it is denied by the other parent, then you can take it through the courts (which can take months). However, this can be costly but check with your solicitors as there may be options for payment.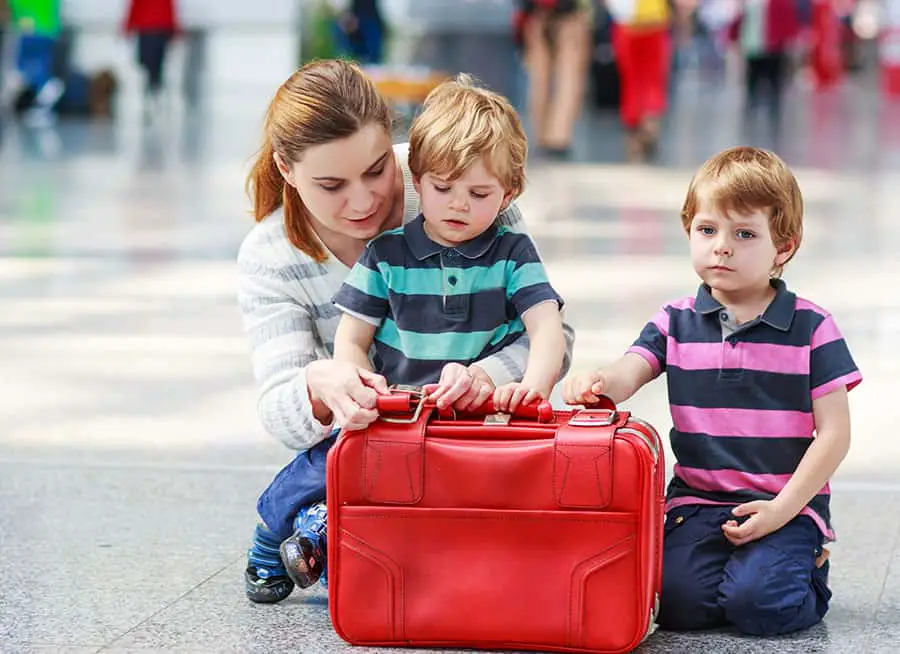 Be Organised
If you can get everything into one suitcase, it will make things a lot easier. Depending on your children's ages you can have them carry their own hand luggage with everything they need for their flight/train journey etc. The less you pack the more hands you can have available. Backpacks will be a lot easier to carry than having a holdall that you cant put on your back. Even if it means carrying a backpack on your front and back, that frees up your
hands for holding onto the little ones.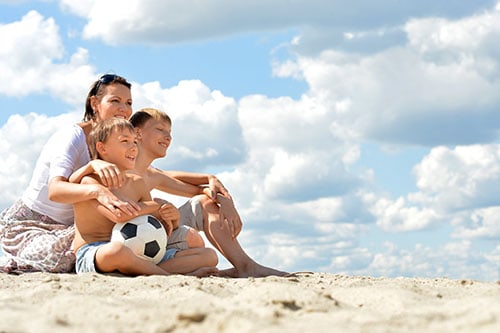 Ask For Help When Needed/Accept Help
Now this one can be a toughie for some people. However, DO NOT be afraid to ask for help or accept any help that's given. If you are struggling to get around the airport, see if you can find someone to carry a bag for you or even nip into the shop so you don't have to go in with the kids.
If someone approaches you because you are juggling too many things and asks if you want help. Don't feel embarrassed or feel like you are failing. Politely say yes, and thank them for their help.
If you need to have some time for yourself while you are abroad with your kids, and there is a babysitting service or children's club. Don't feel bad for putting the children in for a couple of hours so you can relax and chill for a while. Some Me time can make such a massive difference!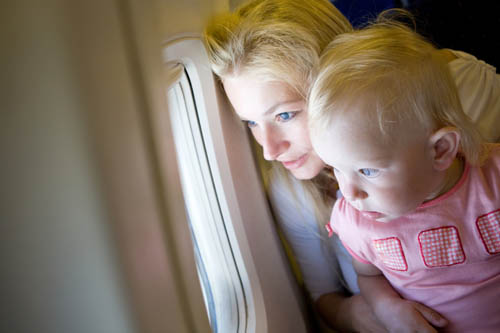 Allow For Extra Time
With fewer hands available things take a lot longer! Allow for extra time, it is best to be early than running late and stressing. If you can use the family lane at the airports do so, this cuts time waiting to get through security. Remember getting through the airport with kids and hand luggage will take you longer. You do not want to be rushing to the gate and have a "Home Alone" moment.
The same goes for days out or getting around once you are at your destination. Always add that extra bit of time, it can make a whole lot of difference if something doesn't go quite to plan.
The more you stress then the more your kids will pick up on it and start to react. Calmness is your friend, especially when travelling alone with kids.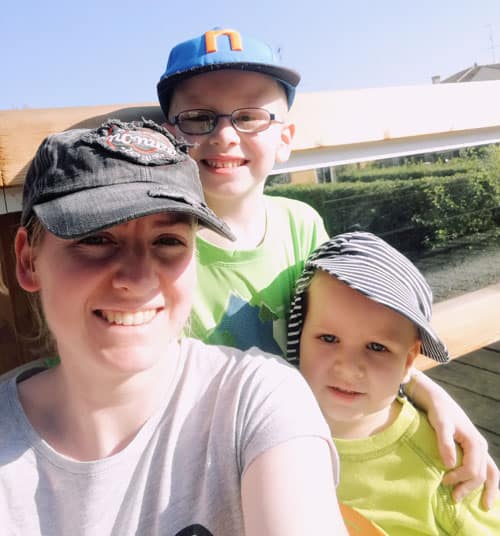 Do you have any other tips for single parents or just parents who are travelling alone with their children? Let me know in the comments below. 
Pin for later?