Beautiful Scottish Glens, windy roads and an abundance of wildlife. The Scottish Highlands will certainly take your breath away. For a long time now I have wanted to visit the Scottish Highlands but have never found the time. So when I finally got everything organised everything I was super excited about staying in Glen Affric.
In this post, I'm going to tell you where we stayed in the Scottish Highlands, what there is to do in the Scottish Highlands and more. You are in for a real treat.
We did not eat out on our Scottish Highlands holiday as I prefer to go self-catering. So if you are going self-catering I have a great post on what to take on a self-catering holiday.
Further Reading – Scottish Family Road Trip Ideas
Family Friendly Itinerary in the Scottish Highlands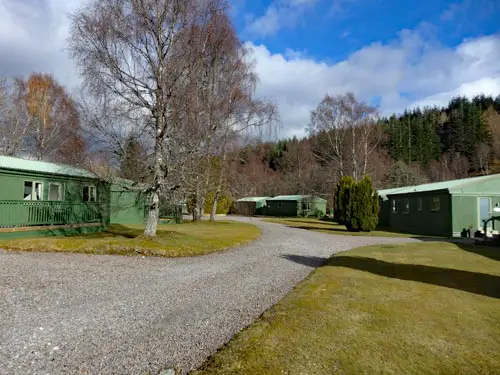 Where to stay in the Scottish Highlands
So where did we stay in the Scottish Highlands? Well, we booked a 7-night stay at the Glen Affric Holiday Park in Cannich. It was about a 50-minute drive from Inverness, but if you are looking to get away from the hustle and bustle of everyday life then Cannich is a great place to stay with kids.
Things To Do In The Scottish Highlands With Kids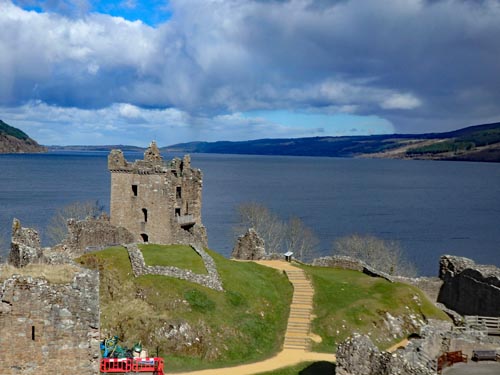 Urquhart Castle With Kids
After a day of travelling by car with kids, we decided to have a lazy day. We had lunch in Drumnadrochit at Ness Deli before heading along to Urquhart Castle to have a look around. The visitor centre still had some construction work going on but it did look to be nearly finished.
We would highly recommend popping in to watch the short film before heading out to the castle as it gives you a bit of background history to the castle and how it ended up being a ruin.
Some sections of the castle were unfortunately sectioned off during our visit which meant we didn't get to explore the whole castle. However, it was still a great place and the boys enjoyed looking around and learning what each part of the castle was.
Highland Wildlife Park With Kids
Next up we had a 1.5-hour drive to the Highland Wildlife Park. We left about 8.30 in the morning which, to be honest, we were all up and ready so it wasn't like we were rushing about. The wildlife park opened at 10 am and we arrived shortly afterwards. The park was starting to fill up so I expect during the summer months that it would be pretty busy.
I have a dedicated post all about the Highland Wildlife Park for you to read at your leisure.
Plodda Falls With Kids
As an outdoor family, I love exploring and getting the boys outside. They learn so much and always ask questions about the trees and what things are. If you love waterfalls and are in Glen Affric then make sure you head to Plodda Falls. It is a bit of a bumpy road to get there but depending on how much time you have you can choose from the short walk or the longer one.
We choose to go on the longer was and also walked it in reverse so that we had the waterfalls as our reward. If you want to read more about Plodda Falls then take a look at my Plodda Falls post which has more details about these beautiful falls.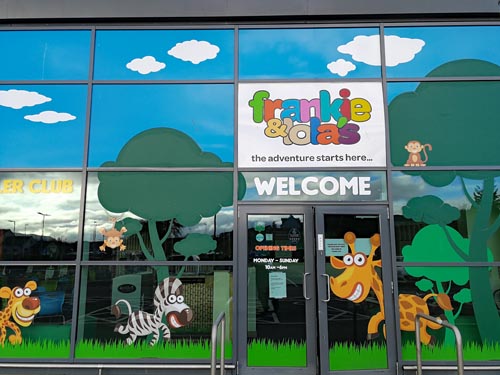 Soft Play Fun in Inverness
After our walk at Plodda Falls in the morning, I decided in the afternoon to drive to Inverness at check out Frankie & Lolas soft play. The boys ran wild and were exhausted by the end of the fun.
We were only there an hour before it closed for the night but it was well worth the money. There is also a cafe and a dedicated baby/toddler area.
If you have a rainy day or just looking to let the kids run wild for a while then check out Frankie and Lolas Softplay.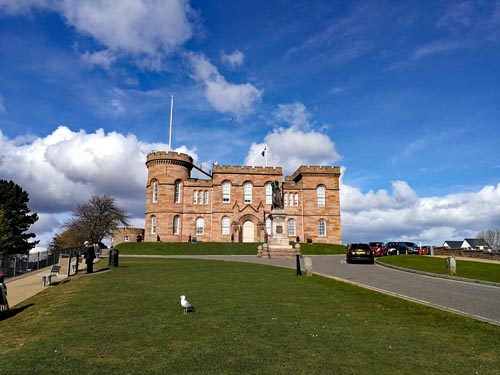 Inverness
From Cannich, Inverness is about 50 minutes away. We headed to Whin Park and Ness Islands for some fun at the park and a picnic. From Whin Park we walked via Ness Islands to Inverness. If I didn't have such a grumpy toddler I would have explored Inverness a bit more. Unfortunately,  he was so tired from walking and playing at the park that he just wanted to go back to the car and sleep.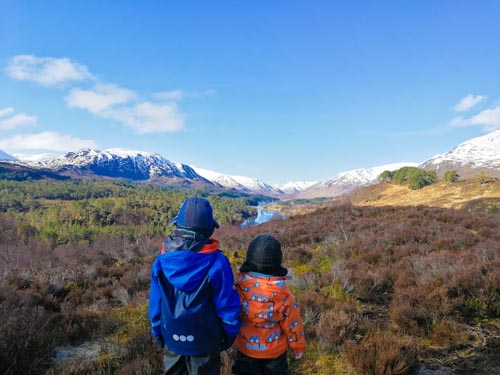 Glen Affric Walks
Glen Affric is known for being the most beautiful glen in Scotland. At first, I wondered how it got the title as I didn't think it was anything spectacular. However, from Cannich if you drive into Glen Affric you are met with some breath-taking views.
We spent most of our day walking parts of several trails in Glen Affric taking pictures and videos.
For my dedicated post of the walks we did, then check out the Glen Affric Walks post.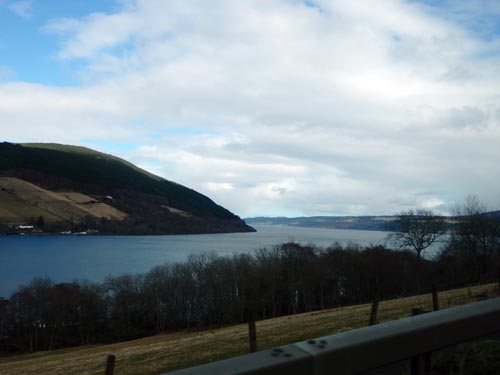 Boat Ride on Loch Ness
Our last day in Glen Affric we decided to head up towards Inverness for a Jacobite Cruise on Loch Ness. We just missed a cruise from the Clansman Harbour so decided to head up to Dochgarroch to book tickets for the next cruise from there. The cruise I booked wasn't until after lunch so we headed up towards Inverness and had a picnic before heading back for our cruise.
The cruise was really interesting and the boat was really nice. We didn't manage to get a table which meant we were sitting next to the top of the stairs to the toilets. With two kids this wasn't ideal but we all still had a great time and loved learning about the history of Loch Ness. We didn't get to see Nessie but then maybe we will next time!
---
This was only some of the things to do in the Scottish Highlands with kids that I found. I have another great post about things to do near Inverness with kids which is ideal to read if you are heading to the Scottish Highlands.
I loved our time in the Scottish Highlands, unfortunately, I had to leave on our last evening as my dad was taken to hospital after becoming seriously ill. However, I really loved our time there and will be exploring more of the Scottish Highlands again at some point.
Further Reading – Scottish Family Road Trip Ideas
If you are in the process of planning your trip to the Scottish Highlands or thinking about going with your kids then let me know in the comments below as I would love to hear about it.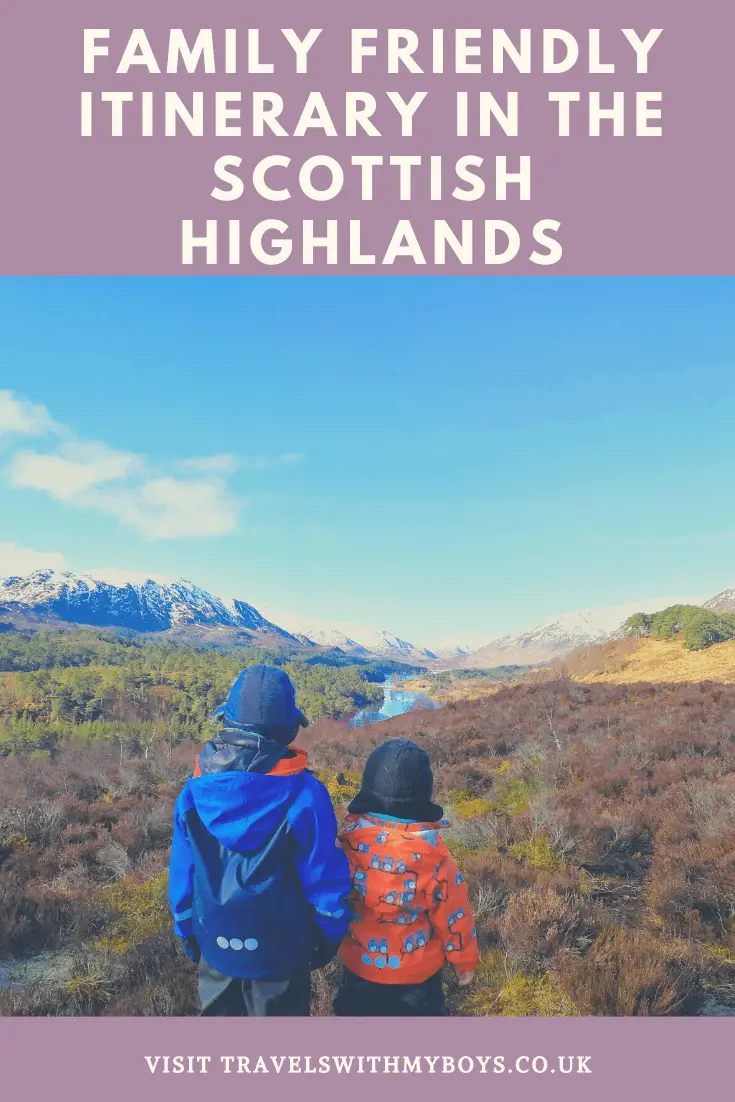 Disclaimer: I paid for our holiday for myself including all attractions and excursions.