Traveling with children means their travel essentials will be different from when they were toddlers. Even more so than when they were a baby. So, what exactly do you need to take with you when you go on holiday with children aged 3-6 years old? I have detailed below the items which I find are highly useful items for travelling with children. However, you know your children best so make sure you pack items that they enjoy using.
Important Note: This post may contain affiliate links. I earn a commission from qualifying links in this post. (Disclaimer)
Must Have Travel Items For Travelling With Children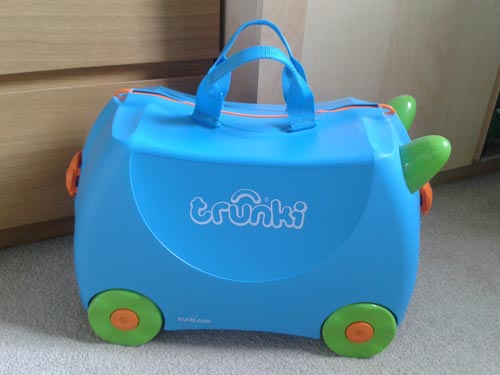 Hand Luggage Ride On Or Backpack
I normally use a trunki, which you can read more about on my Trunki review. When we go away either the day before or a few days before (depending on how organised I am!) I will get the Trunki out and let the boys pick items what they would like to take with them.
Having something to put all their items in is essential. If you don't fancy a Trunki then you could try a childrens backpack
which is big enough for them to carry themselves, but not too big that they refuse to carry it. Zena's Suitcase has a great post all about girls suitcases and carry-on luggage.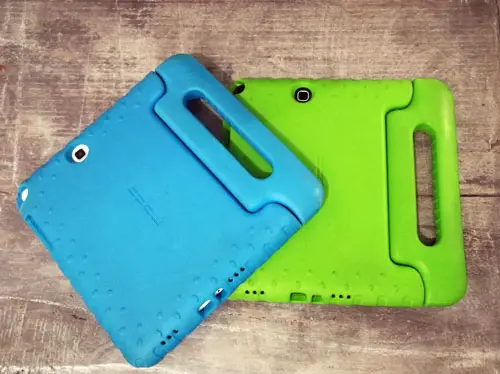 The Trusty Tablet
My boys both have a tablet each (it stops the fighting). Each tablet is filled with educational games and apps that they can use while in the car or flying.
I also have Amazon Prime Video on each tablet that is linked to my account. You can download roughly 16 videos across devices which means you can have a few movies or episodes of their favourite show on each tablet.
Having a tablet definitely comes in handy when you are travelling with children!
Amazon Prime Tips: Have a pass number set up on your account so they cannot buy things when connected to WiFi
Amazon Prime Tips: When offline downloaded videos last 48 hours before you need to reconnect to WiFi. Keep this in mind when travelling with kids. I normally connect to WiFi before we leave and then once we arrive at our destination (same goes for coming home).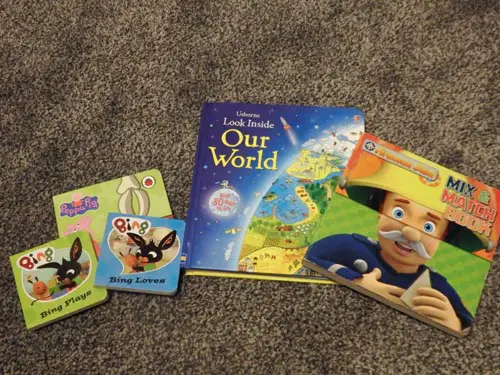 Books
Having some reading books I find always come in handy. Whether it be for them to read, or you to read to them. You can then use them as bedtime stories as well.
Depending on the size of the books, I normally allow one per night if only going away for a week.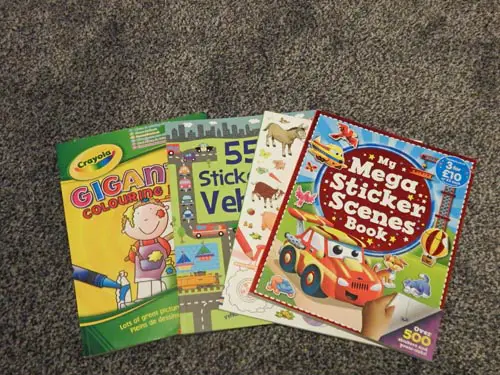 Activity & Sticker Books
What child doesn't love a sticker book or activity book? I always make sure each of my boys has at least 2 sticker/activity books. I love the Collins Michelin I-Spy Books
. There are many different ones and they are not too expensive either.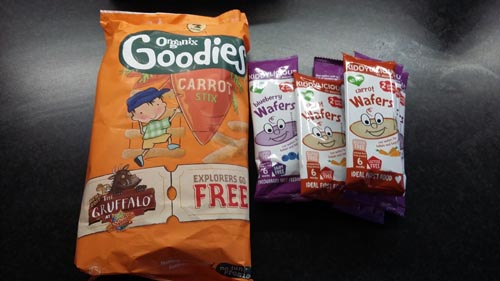 Snacks
Snacks are my savour! They come in so handy, especially as my boys are gluten and milk free. When in the car travelling, I have a stash that I can easily access so I can give them to the boys when needed. When flying I also have some with us. I tend to find airline food is not suitable for them so I need to make sure if flying over a mealtime I take appropriate food with us.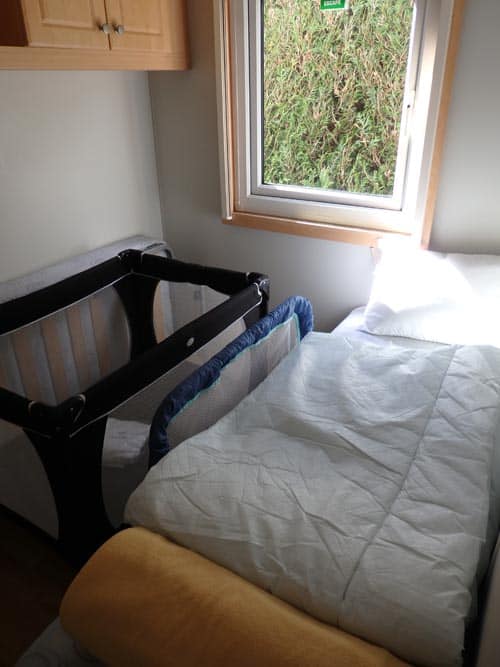 Bed Rail
More aimed for the younger of my age range. I find a portable bed rail
has come in so handy when travelling with children. Most of the accommodation we have stayed in do not offer bed guards, which means stuffing spare pillows or towels under the bed sheets to stop my boys from falling out of bed.
If you have space then they are really are so handy.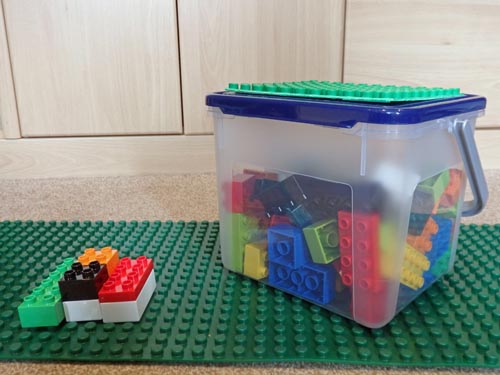 Lego Fun
I have mentioned this a couple of times across my blog. However, most children love Lego and a travel Lego box can come in handy when travelling and when at your destination. Check out my DIY Travel Lego Box for more information.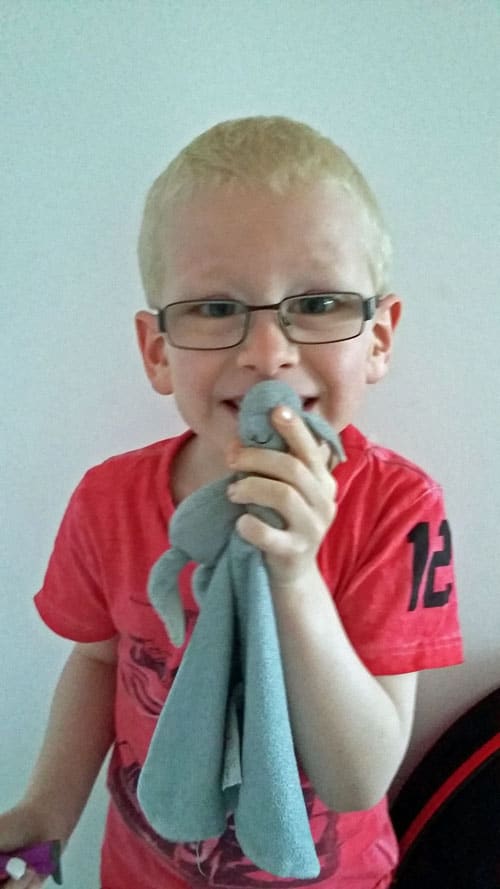 Favourite Teddy
This might be just my boys but they love to take their favourite teddy with them wherever they go. Whether it be in the UK like Northumberland or Majorca, their favourite teddy comes too (or 3 in the case of my youngest!)
What are your must-have travel essentials when travelling with children? Why not let me know in the comments below. I would love to hear from you!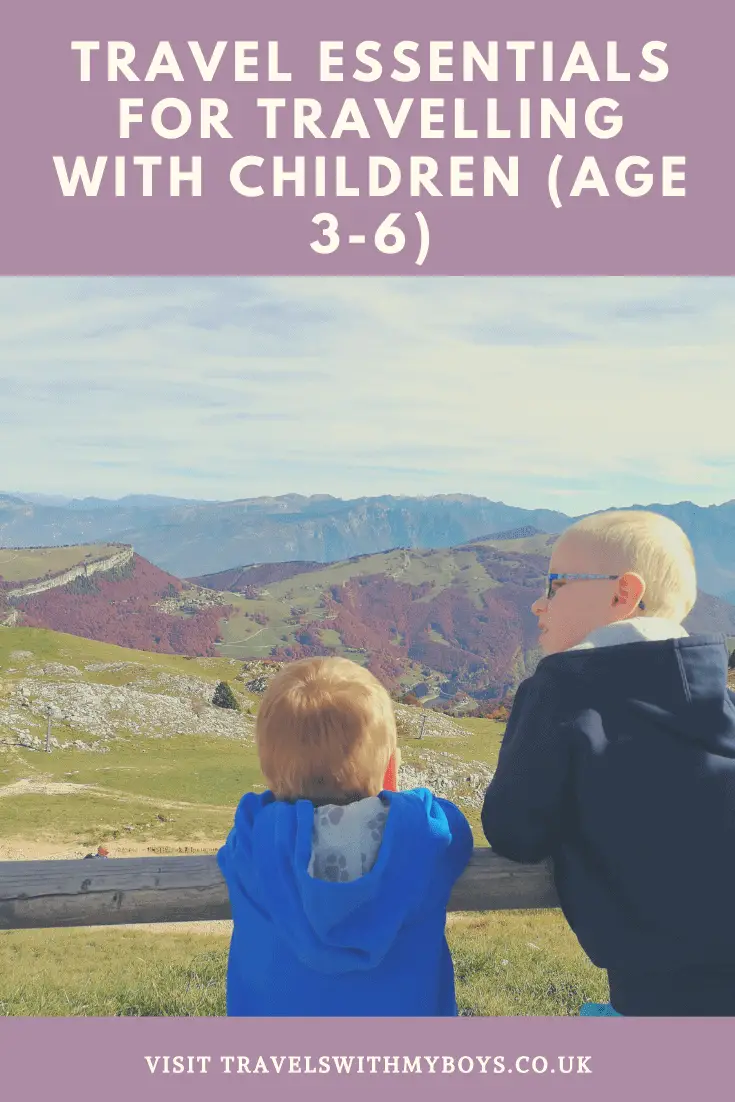 I am a participant in the Amazon Services LLC Associates Program, an affiliate advertising program designed to provide a means for sites to earn advertising fees by advertising and linking to amazon.co.uk.