A self-catering holiday abroad or in the UK offers us the flexibility and freedom that many other types of holidays don't. Personally, I love self-catering family holidays abroad; it means no morning rush to get to breakfast, no waiting until the hotel restaurant has opened for mealtimes. I also don't have to worry about finding meals for Little K, as I can cook what we want when we want. That doesn't mean though that I always cook. We still go out and have meals out and about.
Read our post on gluten and milk free self-catering.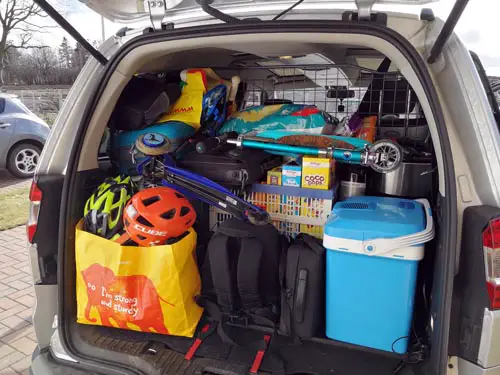 What To Take On A Self Catering Holiday
What To Do Prior To Going Away
Depending on if you have booked via a tour company, then you may get the chance to book bed linen, towels, and child-friendly items before you go. I would always recommend checking with them directly to see what they have before you take things with you that you don't need. There may also be a chance to order a welcome hamper with some basics to get you through the night before you go to the shop.
Read what to take on a self catering holiday and our self catering holiday essentials below.
I also have a handy packing list for a self-catering holiday which you can download too for a helpful packing list of what food to take abroad. Remember not all items will be needed by you. I have just given you these items to give you an idea of what to take.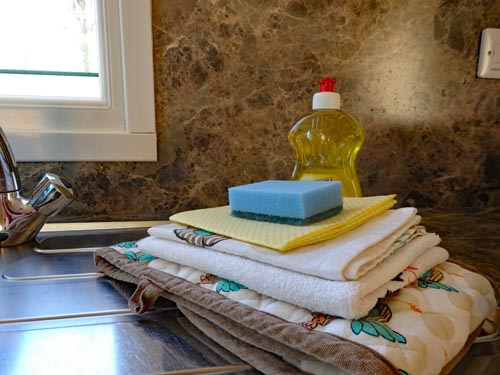 Self Catering Packing List – Kitchen Essentials
Washing up Liquid
Washing Powder (if you intend to do some washing)
Tea Towels
Kitchen Roll
Scrub Brush
Tin Foil/Sandwich Bags
Bin Bags
Cleaning Products (multi surface cleaner and/or anti bacterial wipes)
Self Catering Packing List- Bathroom Essentials
Toilet Roll
Foldable Laundry Basket
Soap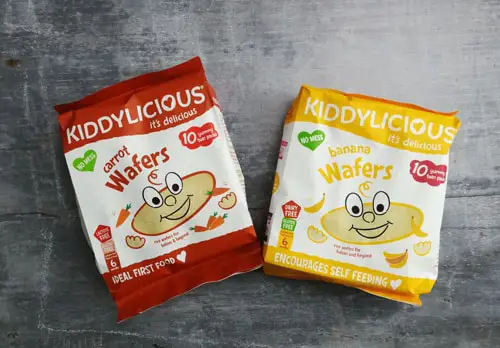 Food For Self Catering Holidays
Microwavable Rice
Packet Sauces
Tea Bags (or coffee if you prefer)
Snacks (crisps, sweets, raisins, cakes etc)
Salt, Pepper, Herbs etc
Cereal
See my gluten and milk free tips for self-catering holidays abroad for an extra read.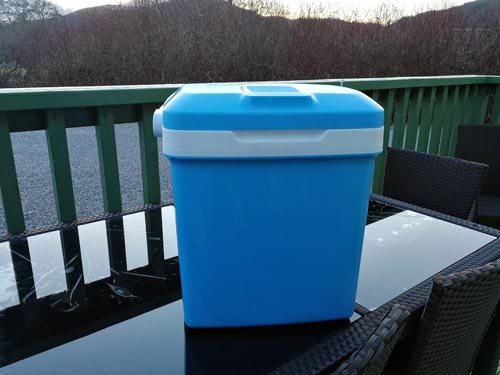 Self Catering Packing List – Cool Box
Dairy free butter (or normal butter)
Milk
Coconut milk (for Little K)
Smoothies
I sometimes take meals with us if the journey is not too long so I don't have to find a shop straight away. It is also a good idea to make a grocery list for a self-catering holiday, which will help you when you arrive to make sure you don't overspend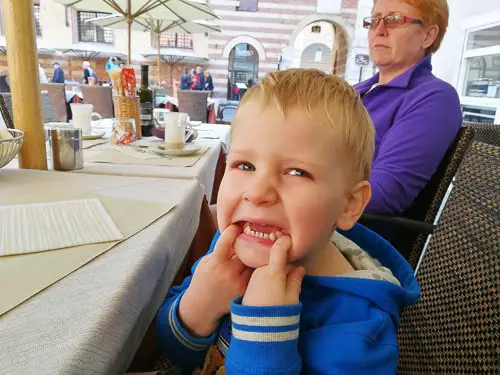 Kid Essentials For Self Catering Holiday
Nappies
Wipes
Portable Baby Gate
Gro Clock (or Mr Sun as we call him)
Sterilizing Liquid or tablets
Bottles, Formula etc
Pram and/or Carrier
Toys
Tot Seat for using as a highchair
Toilet Seat
Fave Teddies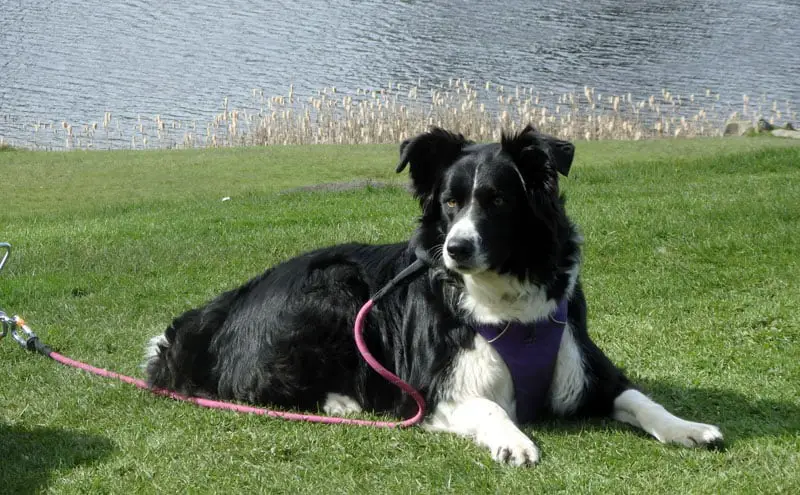 Dog Essentials For A Dog Friendly Holiday
See our dog kit list for more details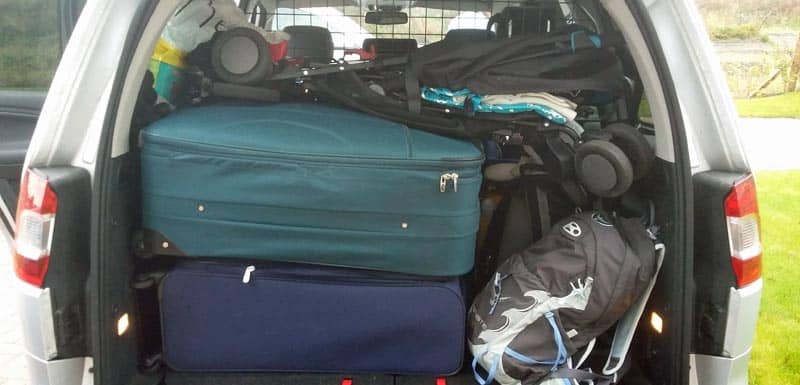 Other Items For A Self Catering Holiday
Pillows (if you love your own then it is probably wise to take it)
Towels (check with accommodation provider first, although I like taking our own too)
Bed Sheets (depending what company you are using, you can order sheets in advance)
Matches/Lighter
Torch
Boots, waterproofs (time of year and location dependent)
Slow Cooker (obviously if you are driving and not flying!!)
Download Your FREE Self Catering Holiday Packing List
Tips for self catering holidays abroad
If going on a self-catering abroad or in the UK I always take a few stackable boxes of food and essentials in them. This means I can use the boxes in the accommodation (especially if it is lacking space or storage).
Some of the items I take, I only take enough for a few days and top up when needed at a local shop. However, I try to take as much for Little K as I can as sometimes it can be difficult to find food that is suitable for him.
I would also recommend checking with your accommodation for any useful items they may supply. I have found some self-catering accommodations to be more child-friendly than others. Its always handy when places supply things like steps, books, DVDs, night lights etc. Saves bringing the whole house with you, and you can plan which things to take on holiday with you.
Why not see our post on more self-catering holiday abroad tips and advice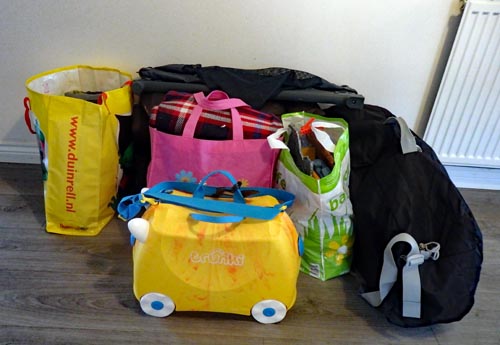 Essentials To Take On Holiday
If you are looking for travel essentials for baby abroad baby essentials for travelling or even toddler essentials for travelling then you can find more details on the tips and advice section of our website.
Do you love self-catering holidays abroad? Are there any self-catering essentials? Let me know in the comments below.
Further reading – Packing For A Family Holiday
First Published March 2017