We visited Port d'Alcúdia, Alcudia Old Town and also Port de Pollença on a recent family trip to Majorca. I had my two boys with me who were 4 years old and 9 months old at the time. All of the places talked about below are in the North of the Island.
Alcudia Old Town & Port de Pollença in Majorca
Alcudia
Alcudia is full of history which makes it so special. In Arabic it means "on the hill".  Around the city there is a wall which you can still see today; you can still enter the city through one of the two town gates which are just amazing to see. If you wanted to you can also visit the bullfighting arena (added cost) which is just outside the town. There is a lot of background history to the town which you can read more here.
From the old town, you can also head down to the Port. This has some fantastic boats which your kids will love. You will also find some lovely restaurants near the port where you can relax and watch the world go by. Although I have read that the restaurants are normally only open during the tourist season, so best to check if you are heading out of the peak season.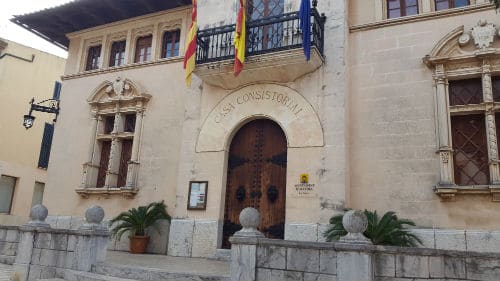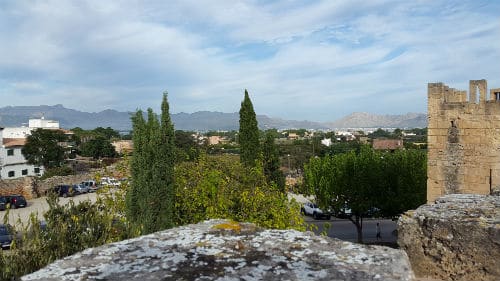 Port de Pollença
Port de Pollença is a small town located on the Bay of Pollença. It is located about 6 km east of the inland town of Pollença. We got to the town by bus which we took for Alcudia, so you could visit all on one day like we did if you wanted. There are several areas, these are Pine walk, Boquer, Central, Siller, Pinaret, Llenaire and Gotmar. The scenic Boquer Valley runs north-east from the town.
We didn't spend long in this town as it wasn't the best weather but there were a nice beach area and more boats to look around. I didn't really research the area before we went but I knew the name as its popularity with tourists. Next time I will definitely go back to explore more and even take the road to Cap de Formentor which is connected to Port de Pollença via a 13.5 km road.
Anyone else been or thinking of going to Alcudia or Port de Pollença? I would love to hear about your stories.