If you have reached this page, then you were probably searching for tips on staying in a hotel room with kids or tips for sharing a hotel room with a toddler. Maybe you even searched for tips for sleeping in a hotel room with kids. Correct? Well, before you embark on your family hotel stay I thought I would share some of my tips and tricks for staying in a hotel room with children.
Family travel is not always fun and games and trying to find a family-friendly hotel can sometimes feel overwhelming. Personally, I find sharing a room with children tiring, especially for more than one night. However, it is possible and of course, some of the advice below is meant to be met with humour.
So, here I go with my tips for surviving a hotel stay with kids.  Whether it be sharing a hotel room with a baby or older child…good luck! Ha!
Survival Tips For Sharing A Hotel Room With Kids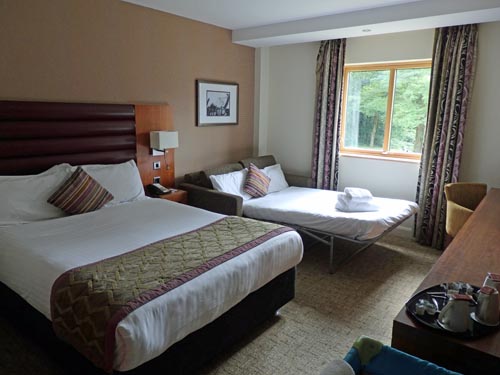 Hotel Stay Tip 1: Tire Them Out
One tip for helping get your kids to sleep in a hotel room is to tire your little darling/s out during the day so that once it is time for bed they will hopefully go to sleep very quickly. This will hopefully mean you can then relax and take your time to recover from your day. Although if you have kids like my two, then this never seems to work!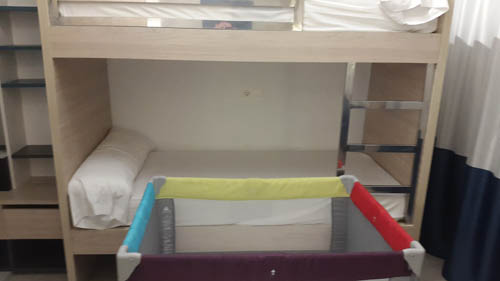 Hotel Stay Tip 2: Hide In The Bathroom
If you are all sleeping in the same hotel room and you need to wait until they are fast asleep, then take some munchies and go sit in the bathroom. It means you can hide away and eat without the kids knowing, and hopefully, they will fall asleep quicker knowing that mummy and/or daddy aren't in the room with them. If you plan on sitting on the floor, then take something comfy to sit on as otherwise, your bum will get sore! Haha!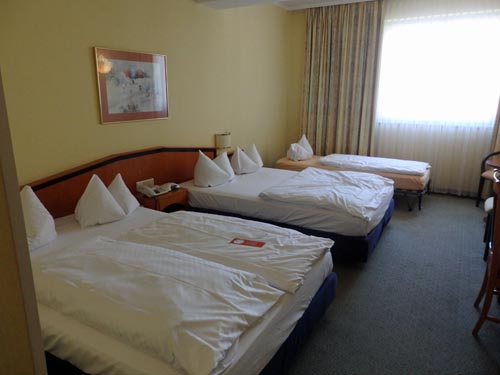 Hotel Stay Tip 3: Sit In The Dark
Staying in a hotel with a baby can sometimes feeling pretty daunting. However, sitting in the dark and waiting for the kids to fall asleep can work pretty well. This is normally what I end up doing; sitting in a dark room and wait until the kids are asleep and then grab out the phone and tablet.
Warning: You may also fall asleep when sitting in the dark. Which isn't ideal.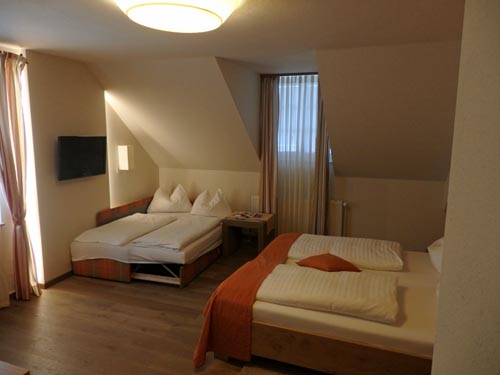 Hotel Stay Tip 4: Pretend To Sleep
If the above tips for sharing a hotel room with a toddler haven't worked, then you could try to pretend to sleep. The kids then think "well mum is sleeping, so we will too" (fingers crossed!). Just hope that you don't fall asleep as if you are like me then you will be wide awake at 2 am!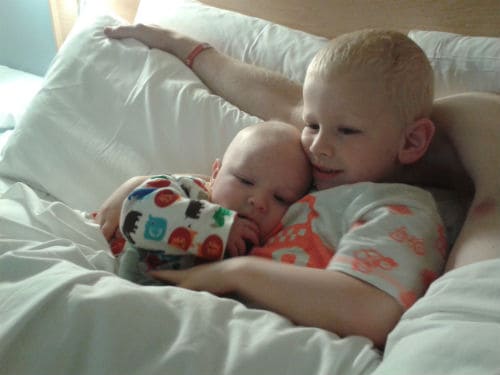 Hotel Stay Tip 5: Don't Do It!
Okay, I don't mean, don't go on your family holiday, I mean sharing the same room. If it's more than one night, then the best advice to give you is to book a room that has a separate area for the kids. This could be a connecting room, an area with a sliding door or a partition wall. This way you can watch some tv, have a light on or just sit and relax while the kids are asleep. It really does make a great difference having them separate from the main bed. Having a family room in a hotel can be less stressful and save everyone's sanity!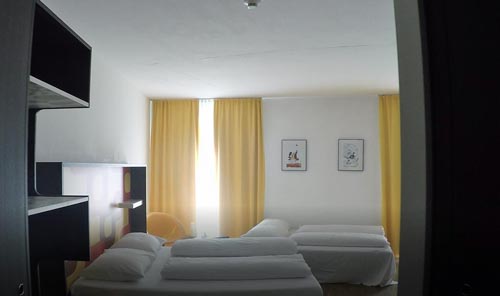 Verdict For Sharing A Hotel Room With Kids
I have always found sharing a room with my boys a right pain in the rear. Unless you have well-behaved kids that fall asleep instantly or sleep through anything then you may need the above survival tips for staying in a hotel room with your kids! However, it is doable and shouldn't put you off going on a family hotel holiday.
Our Tips For Packing For A Family Holiday
Do you have any survival tips for sharing a hotel room with your kids? Let me know in the comments below!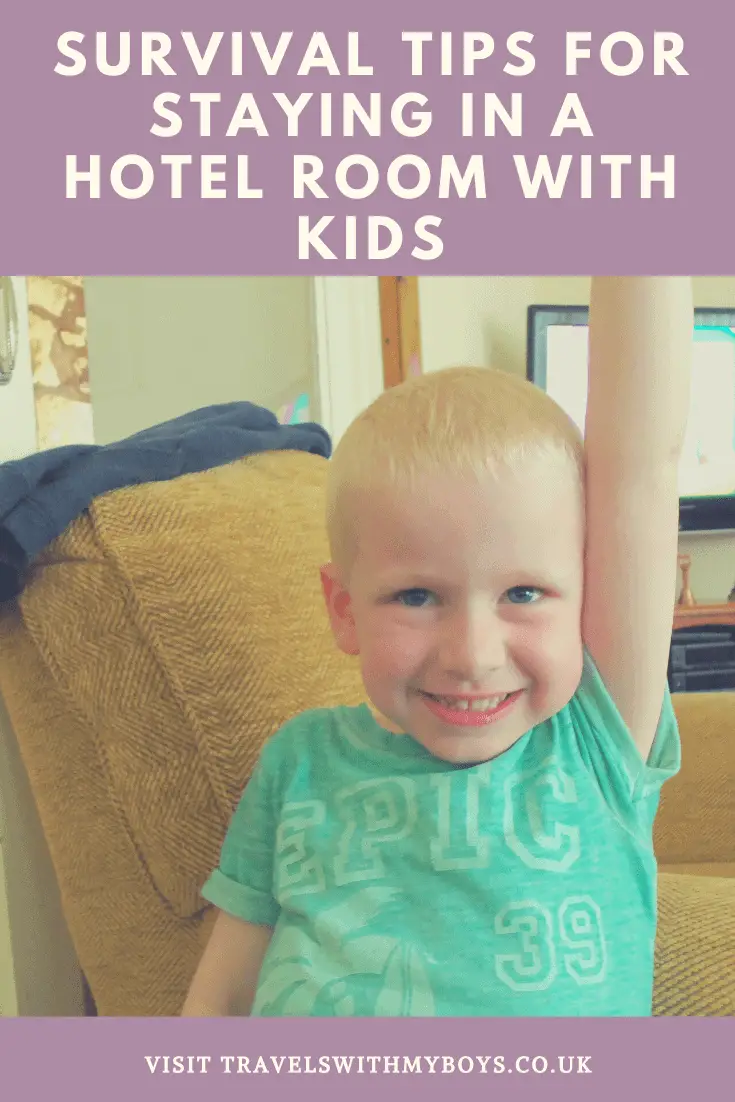 First Published – August 2016