Growing up, I have always gone on a family caravan holiday abroad. For me finding the right accommodation can really make or break a family holiday. I have had a couple of holidays where we have ended up with bad accommodation. Which it did put a downer on the holiday even though we tried not too. This year we tried out the Moda caravan (3 bed) by Canvas Holidays. We have never been with Canvas Holidays before, so we were a little unsure of what we would find.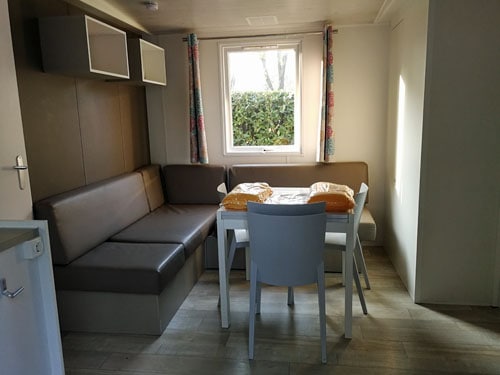 Moda Caravan Review by Canvas Holidays
Moda 3 Bed Caravan Main Living Area
Walking through the Patio door, you walk straight into the spacious living area. There was an L shaped sofa and a table with 4 chairs. The good thing about the table is that is extended and we managed to fit 4 adults and 2 kids round it comfortably.
There is also a small but functioning kitchen with fridge/freezer, oven, hob and microwave. For the tea/coffee lovers there is a whistle kettle (I hate them). For next time I will remember my travel kettle. You also get the usual pots, pans etc but overall there was a lack of kitchen storage for food to put away.
Also in the living area, was a radiator, A/C unit and a bluetooth speaker. I couldn't get the bluetooth speaker to work. However, the radiator was a blessing. We had it on so much during our holiday, that I'm glad it has them.
Moda 3 Bed Caravan Bedrooms
Inside the Moda Caravan (3 bed) is 1 double, 1 twin and another bedroom with a bunk bed and single bed. All were pretty spacious, although the room with the bunk bed didn't have a lot of storage. Although I suppose you can't have everything ha!
The bathroom and toilet were separate from each other, which was annoying. Such a pain but again not the end of the world.
Moda 3 Bed Caravan Outside Area
Outside is a large decking area with a table and chairs. Roughly half of the decking was undercover which is great if you wanted to sit outside in the wet weather or in the evenings.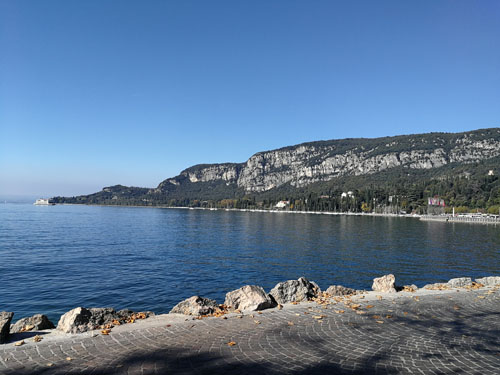 Canvas Holidays Extras
I had hired bed linen and towels. These were in the caravan upon arrival. Upon arrival, I did ask for a bed guard/rail which the courier bought along within 20 mins. This was a great help for my 2-year-old in his single bed.
I had decided to toilet train my youngest while we were in Italy but forgot the toilet seat. On previous holidays and other holiday operators, they have had this as an extra. Unfortunately, when I asked they said they did not do them. So make sure to double-check before you leave which extras they can do at your campsite. Otherwise, your car/suitcase may get overpacked with extras.
Overall, Moda caravan is a great caravan for a family holiday abroad. It is a decent size and has pretty much everything you need. It is also modern looking not one was tired looking which makes you feel at home.
Disclaimer: I paid for this trip myself. My review is 100% my own.