You might have taken a glimpse at the title of this post and thought to yourself: "luxury and family holidays don't mix!" However, we truly believe that you can find the perfect balance between luxury and adventure when you head to Europe.
Finding a Luxury Family Holiday
We're an outdoor family and we love embarking on new adventures, but we wouldn't say no to a bit of pampering too of course! Travelling with your kids isn't always easy but we have a few easy tips to help you have a stress-free holiday: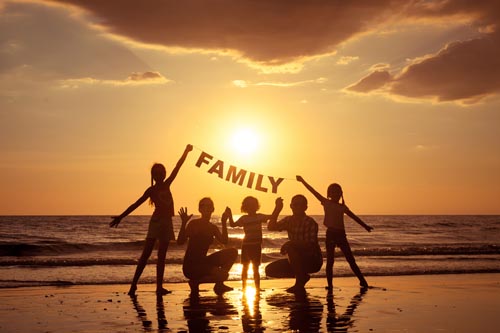 Picking the Holiday Destination
It's easier than you think to find a holiday spot that everyone is happy with, but Europe is perfect for this as it's rich with culture, activity, luxury and adventure. In particular, we love heading to Spain for our summer vacations – it's only a short flight from the UK and has plenty to see and do for all the family. And importantly, there's plenty of sunshine!
With beautiful white sandy beaches, dramatic mountains, 46 UNESCO World Heritage sites to explore, museums, architecture and amusement parks – the difficult part will be agreeing which place to go to first!
Finding Somewhere to Stay
Picking a nice room or holiday home to go back to after a long day of exploring is an important part of a luxurious family holiday.
On our holidays to Spain, we like to get a bit closer to nature by camping – but with a bit twist. Whether it's a cosy mountain lodge, a stylish safari tent or a top-of-the-range mobile holiday home, you can find ones that are all fully-kitted out, modern and luxurious for the adults, and something a little bit different and fun for the kids!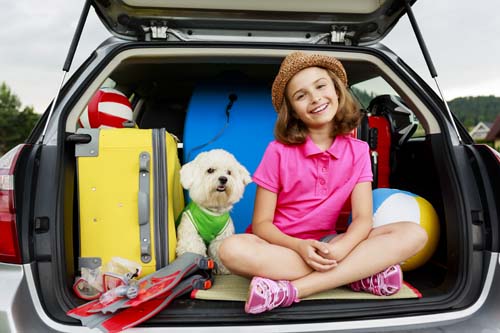 Perfect the Art of Packing
Start off your luxurious holiday the right way by avoiding the pre-holiday stress! Making lists can be your saviour when packing and getting to the airport – along with all your passports, plug converters, holiday clothes, chargers, holiday money, camera and other essentials, don't forget to think about:
• Insurance and visa documents (backed up electronically)
• Proof of relationship (it can speed things up if your children have a different surname to you)
• For a beach holiday – swimming costumes, goggles, sun hats and beach games
• For activities – comfortable shoes, insect repellent, water bottles
• If you're travelling with a baby or toddler – bottles and formula, nappies, wipes and bibs
You can find some great packing checklists for whatever family holiday you have planned in this incredibly handy guide on Mumsnet and also a self catering packing list too.
Having kids doesn't mean that you have to give up on travelling the world or enjoying a luxury break. With our guide, you can plan for a stress-free, fun and luxurious summer holiday with all the family in tow.
Disclaimer: This is a guest post.